'Ted Lasso': 5 of the Most Memorable Quotes so Far in Season 2
Ted Lasso Season 2 might be darker than the average sitcom, according to Coach Beard's Brendan Hunt, but that doesn't mean the Emmy-nominated series is any less quotable. Here are some of the most memorable quotes from season 2 so far.
1. Roy Kent told Rebecca Welton not to 'settle for fine'
After going on a double date with Keeley Jones (Juno Temple) and Roy Kent (Brett Goldstein), AFC Richmond owner Rebecca Welton, as played by Game of Thrones alum Hannah Waddingham, asked for their opinions on the man she'd recently started seeing. Keeley described him as age-appropriate and financially appropriate before Roy got real.
"Tell the truth. He's fine. That's it. Nothing wrong with that, most people are fine. But it's not about him," the retired Richmond player said. "It's about why the f*** you think he deserves you. You deserve someone who makes you feel like you've been struck by fucking lightning. Don't you dare settle for fine."
2. Ted Lasso gave Chuck E. Cheese a British name
After Ted Lasso's (Jason Sudeikis) alter ego, Led Tasso, took the field — err, pitch — and yelled at the Richmond team Coach Beard, Ted, and sports psychologist Dr. Sharon Fieldstone (Sarah Niles) had a brief exchange. When Dr. Fieldstone, or as Ted calls her "Doc," asked if becoming Led Tasso had ever worked to unite players in the past, Coach Beard and Ted realize it hadn't been very successful save for a comped Chuck E. Cheese experience.
In the face of an unimpressed Dr. Fieldstone, Coach Beard suggested maybe Chuck E. Cheese wasn't a thing in England. Ted's response? "Y'all might call it something different here like Charles Edgar Cheeserston III or something, right?"
And just like that Chuck E. Cheese got a British nickname.
3. Ted Lasso gave Sam Obisanya some wise advice about doing the right thing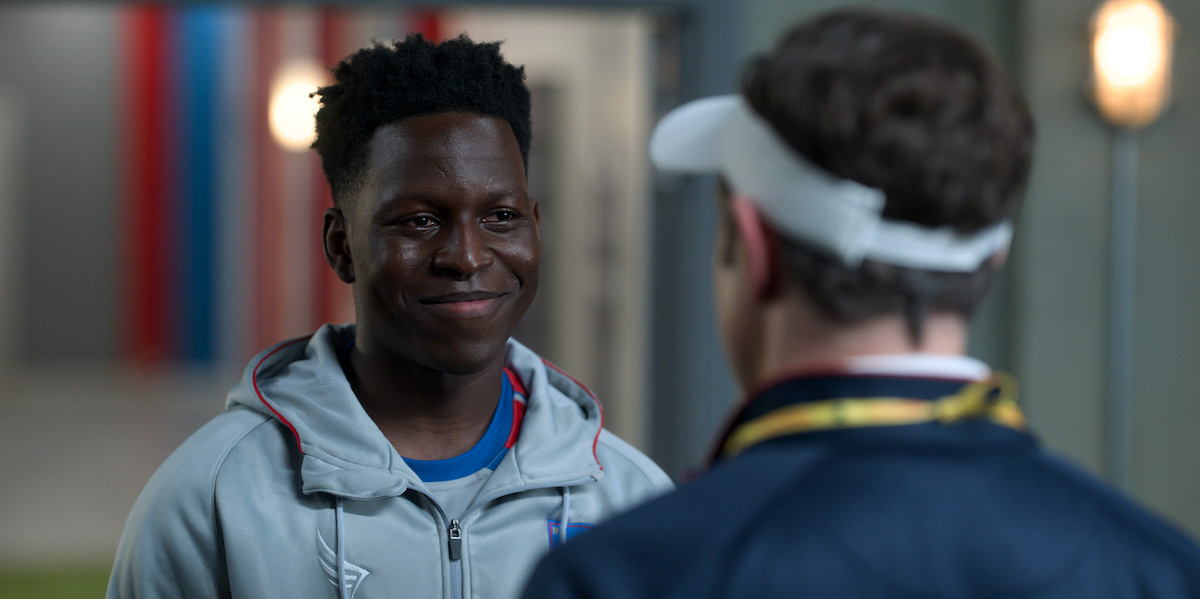 RELATED: 'Ted Lasso': Nick Mohammed Says Nathan Shelley's Season 2 Storyline Has Ties to Jason Sudeikis' 'SNL' Experience
Ted Lasso got a hefty dose of activism in "Do the Right-est Thing." The early season 2 episode had Richmond player, Sam Obisanya (Toheeb Jimoh), taking a stand against the team's fictional sponsor Dubai Air and their parent company. Along the way, Ted told Sam, "Doin' the right thing is never the wrong thing," and, in that moment, the Apple original series got one of its most memorable quotes from season 2. 
4. Roy Kent captured Ted Lasso's heart with a rom-com reference
The normally gruff Roy made a reference to a romantic comedy when he made a surprise appearance during a Richmond match. After leaving the Sky Sports set where he was trying out a job as a commentator Roy went straight to Richmond's game and told Ted he'd happily accept his offer to be a coach with a reference to Jerry Maguire. "You had me at 'Coach,'" he told Ted.
5. Leslie Higgins reminded Rebecca Welton to be herself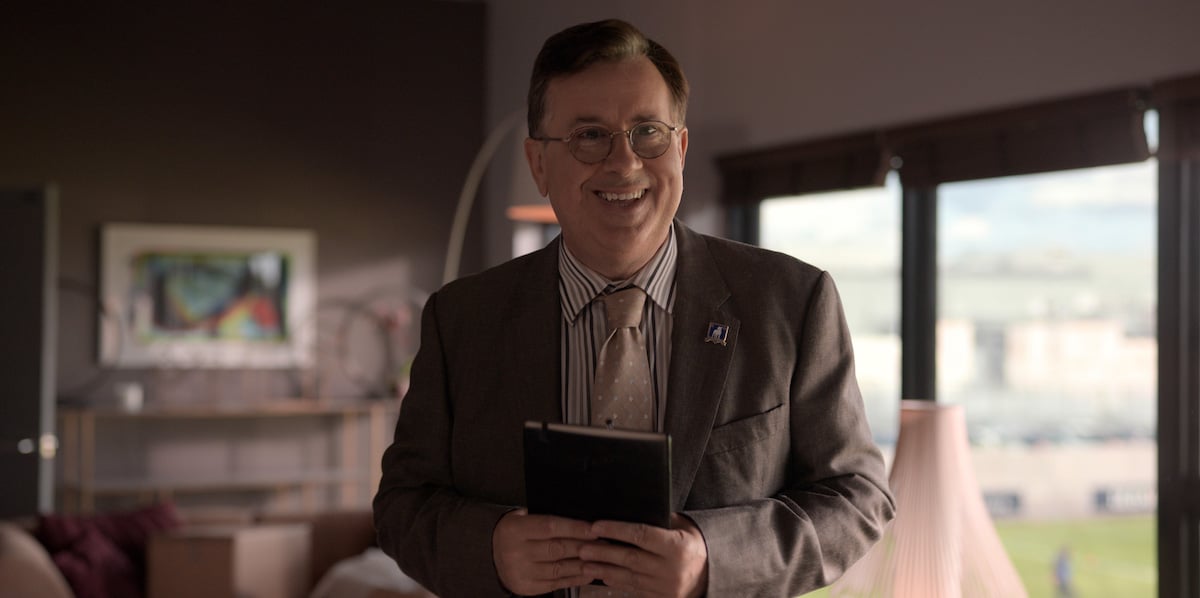 RELATED: 'Ted Lasso': Roy Kent's Brett Goldstein Almost Played a Completely Different Character — 'You Won't Believe This'
Is dating all about branding? Not according to Leslie Higgins (Jeremy Swift). When Rebecca asked him what his "brand" was when he met his wife Higgins said, "I suppose the best brand is just being yourself." Mic drop. 
Look for more memorable quotes every Friday when a new episode of Ted Lasso drops on AppleTV+.