'Ted Lasso' Actor Teases Nate's Storyline in Season 3 Following His Turn to the Dark Side
Nate became a villain at the end of season 2, but actor Nick Mohammed hints there may be redemption for him in season 3 of 'Ted Lasso'
Ted Lasso is a series that delivers hope and optimism. However, viewers of season 2 were blindsided as Nate, one of the kindest and sweetest characters, took a turn to the villainous side, betraying Ted (Jason Sudeikis) and the rest of the team. Actor Nick Mohammed teases what fans can expect from Nate in Ted Lasso Season 3. 
Nate left the team at the end of 'Ted Lasso' Season 2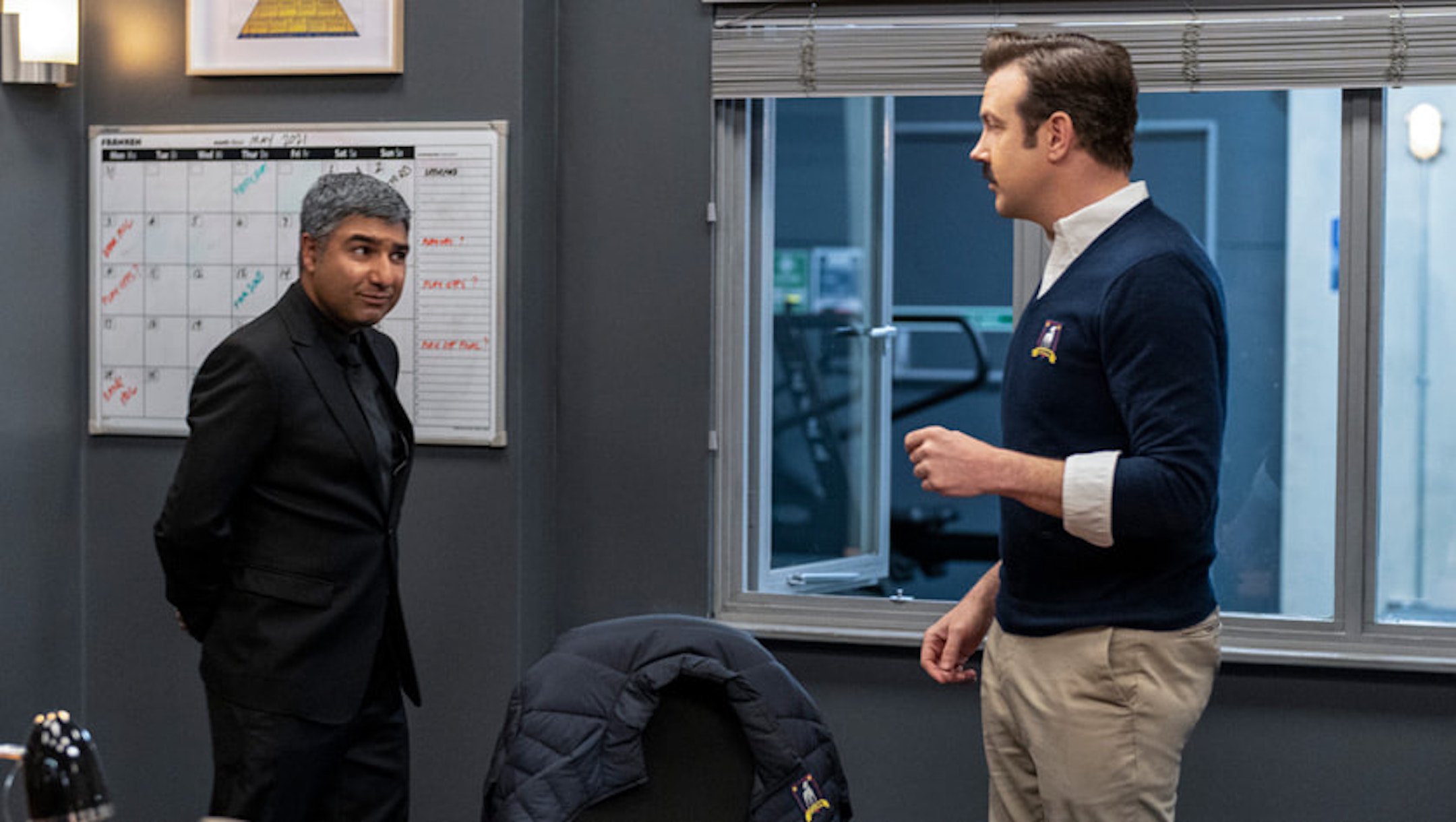 In season 1 of Ted Lasso, Nate was a shy and quiet equipment manager for AFC Richmond. Throughout the season, Ted showed an interest in Nate and helped build his confidence by valuing his opinion and encouraging him to speak up. In season 2, Nate became an assistant coach along with Coach Beard (Brendan Hunt) and Roy Kent (Brett Goldstein).
However, with the addition of Roy, Nate began to feel like his opinion was being devalued. His gameplans were working, but Nate wanted more of the credit, eventually leading to him lashing out at Ted. Despite the team being promoted, Nate left the team and joined West Ham United, the team owned by Rebecca's (Hannah Waddingham) ex-husband, Rupert (Anthony Head). 
Nick Mohammed teases Nate's storyline in season 3
Fans are conflicted about their feelings toward Nate. While many want to punch him in the face for ripping the "believe" sign, others want to see him return to being the good-hearted person he used to be. In an interview with Deadline, Mohammed provides an update about where Nate may be headed in season 3 of Ted Lasso. His answer is vague, but it does give some clues about what's to come.
"I'm very aware that we're in the middle of filming Season 3, so I can't say too much, but all I'll say is that we know, because we're in the middle of the next journey by the end of Season 2, it has obviously taken a turn for the worse; and we wonder whether he can be redeemed?" Mohammed said. "Maybe he's gone too far, because I do think it felt like the ultimate betrayal. I think that even the kiss with Keeley felt like he'd really overstepped the mark as well. He's done a lot of things which are like: 'Now we've lost all faith in you.'"
Ted Lasso is a series about redemption as Rebecca began the series as a villain and is now one of the kindest characters on the show. Even Jamie Tartt (Phil Dunster) turns into a more likable character in season 2. If Jamie can change, so can Nate. 
Is season 3 the final season of 'Ted Lasso'?
Brett Goldstein recently shared that season 3 is being written as the final season. While it hasn't been confirmed that this will be the series finale, Mohammed did also mention that Sudeikis told him that Nate would have a three-season arc.
Ted Lasso has been a huge hit for Apple TV+, so it would be somewhat surprising if the series only stays for three seasons. If it is in fact the last season, hopefully, Nate ends up back with the team that gave him his first shot.