'Ted Lasso': All the Clues Fans Might Have Missed About Rebecca and Her Surprise Bantr Match
Season 2 episode 7 of Ted Lasso will premiere on Apple TV+ on Sept. 3. In the previous episode, titled "The Signal," fans find out who Rebecca Welton (Hannah Waddingham) has been messaging on Bantr. Apparently, Rebecca's mystery match is AFC Richmond player Sam Obisanya (Toheeb Jimoh).
For now, Sam and Rebecca are unaware that they are messaging each other, and it is unclear what will happen between the two characters when they find out. While the future between Sam and Rebecca is uncertain, it is apparent that they already do have a connection to one another.
[Spoiler Alert: This article contains spoilers for season 2 episode 6 of Ted Lasso.]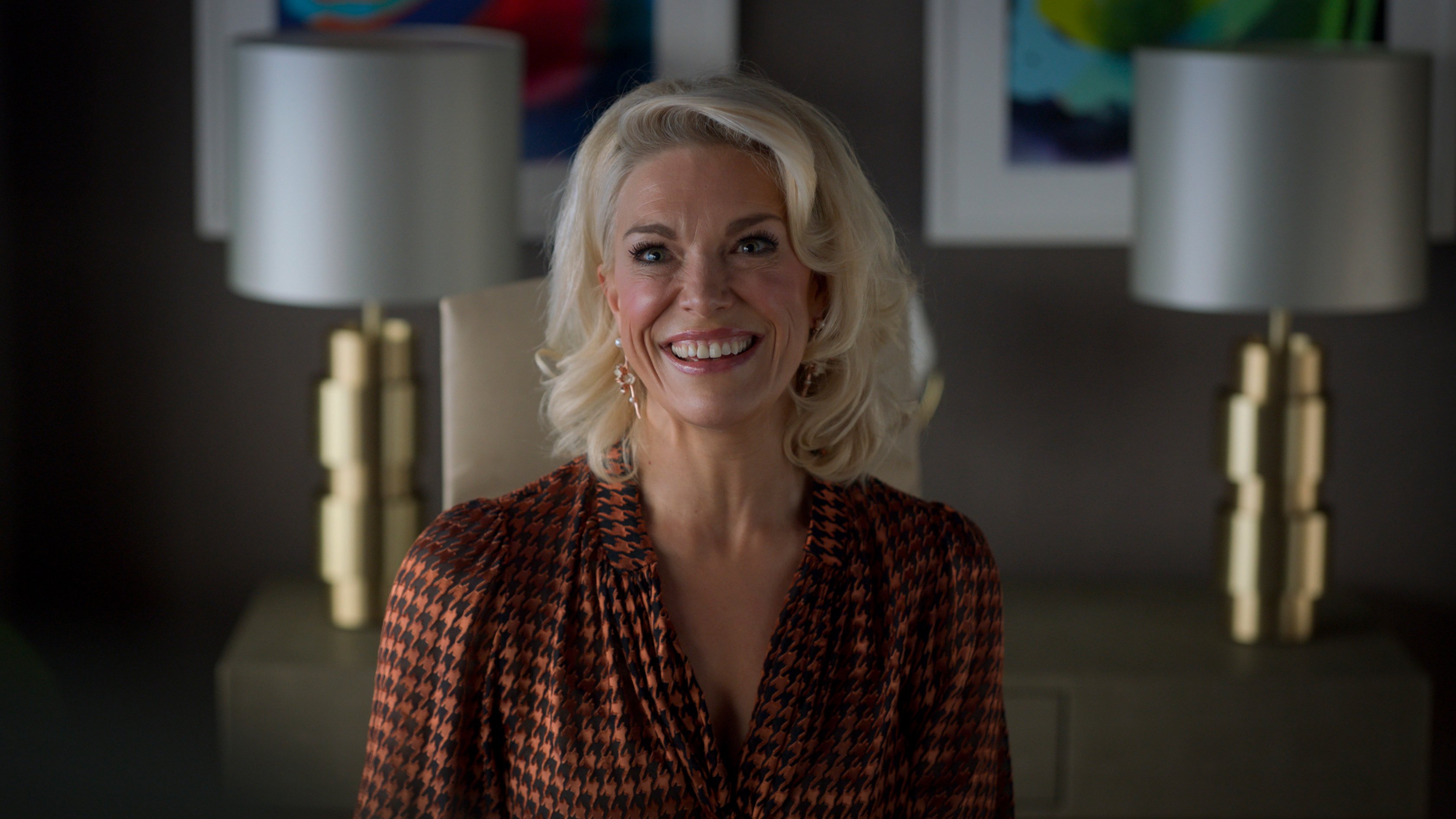 Rebecca and Sam seem to admire each other in 'Ted Lasso'
One might assume that Sam and Rebecca could be shocked at the chance they matched on Bantr. However, if one pays close attention, Rebecca and Sam have had several key moments throughout the series already.
In season 1 episode 6 of Ted Lasso, "Two Aces," Ted (Jason Sudeikis) sends Sam to ask Rebecca to join the team for a ritual to get rid of ghosts in the haunted treatment room.
When Sam visits Rebecca's office to ask her, she assumes he is asking her on a date and declines. Sam clarifies the purpose of his visit, but he does admit that he thinks Rebecca must be asked out frequently, which makes Rebecca flustered.
In the next episode, "Make Rebecca Great Again," Rebecca sings "Let It Go" from Frozen at a karaoke bar. Before she goes on stage, Sam offers to hold her jacket for her. During season 2 episode 3 of Ted Lasso, "Do the Right-est Thing," Sam tells Rebecca that he has watched Frozen multiple times since she performed it in the first season.
Toheeb Jimoh says these interactions were purposeful
While all of the small moments between Sam and Rebecca might appear inconsequential, the scenes were not included in Ted Lasso by accident. In an interview with PopSugar, Jimoh revealed that Sudeikis told him that Sam should take Rebecca's jacket while they rehearsed the karaoke scene.
"It's moments like that where you go, Jason Sudeikis," Jimoh said, "He knows everything, don't question him, just do what he says."
Even though Jimoh knew that Sudeikis, who is a co-creator and executive producer of Ted Lasso, wanted Sam and Rebecca to interact more, he did not learn of their potential romance until the second season. Jimoh also shared that some fans of the show picked up on the clues Sudeikis was trying to include.
"After season one finished, people would message me on Instagram and be like, 'Is Sam and Rebecca a thing?' And I'd be like, 'Huh? Why do they think that?'" Jimoh told PopSugar.
Hannah Waddingham thinks the karaoke scene in 'Ted Lasso' was important
In an interview with Entertainment Tonight, Waddingham shared her thoughts on the potential pairing between Sam and Rebecca. According to Waddingham, the karaoke scene actually foreshadowed Sam and Rebecca's connection in the second season.
"I think it was coming then, it was coming with who takes her jacket in the karaoke scene," she told Entertainment Tonight.
New episodes of season 2 of Ted Lasso premiere on Apple TV+ each Friday.