'Ted Lasso' Bill Lawrence Offers Fans Hope for Season 4 — Showrunner Reveals They Are Only at the 'Midway Point of the Show' After the Season 2 Finale
Bill Lawrence is sticking to the 'Ted Lasso' creators' plan for a three season story. Now that they're writing season 3 though, Lawrence says there may be a way to do a fourth season without breaking the plan with which Lawrence, Jason Sudeikis and Brendan Hunt came up.
Ted Lasso fans want more. So it's bad news when the creators of the show say they only intend it to go three seasons. That means it's already 2/3 over! Fortunately, co-creator Bill Lawrence has given some interviews after the season 2 finale where he hasn't ruled out a fourth season. 
[Spoiler alert: This article contains spoilers for the first two seasons of Ted Lasso.]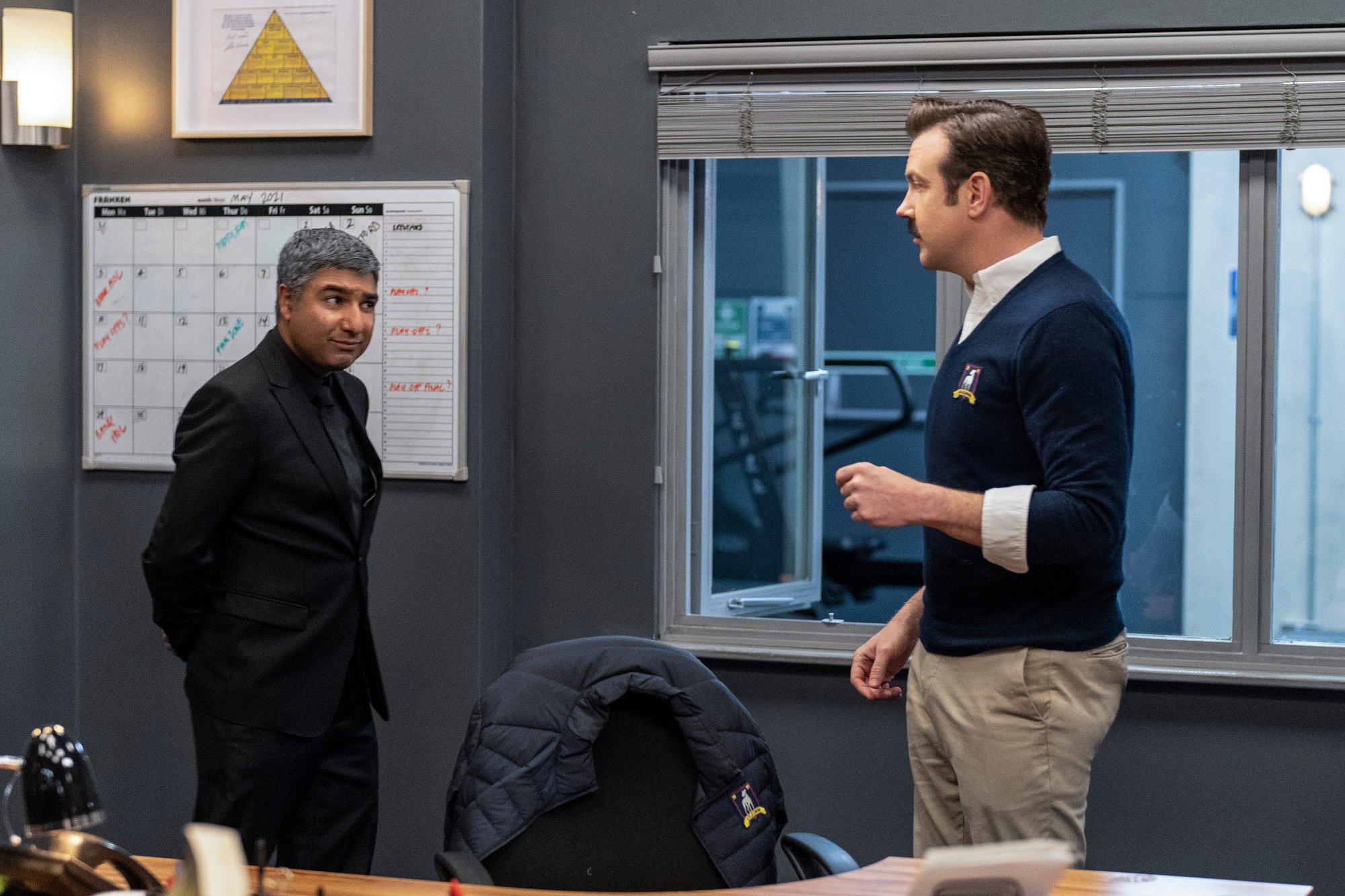 Lawrence spoke with Deadline in an interview published Oct. 7. He explained how they can stick to their three season plan and still give fans a fourth season, but that's getting a bit ahead of Ted Lasso.
The reason 'Ted Lasso' was a three season story
Jason Sudeikis first played Ted Lasso in a series of sketches for NBC Sports. When Sudeikis, Brendan Hunt, Joe Kelly and Lawrence adapted it into a series, they had a story they wanted to tell. American football coach Lasso goes to London to manage a soccer team and deals with his own issues. 
"When we first pitched this particular story, we said this series was only going to be three seasons," Lawrence told Deadline. "And I would probably stay clean and say that even if Ted Lasso goes on, the story the writing staff has been telling had a beginning, middle and end for the first three seasons. And then it might veer off from that."
'Ted Lasso' Season 2 was only 'the midway point'
If Ted Lasso really wraps up in three seasons, they'll have a lot to do in season 3. The first two seasons only got them halfway. The season finale saw Nate (Nick Mohammed) betray Ted and AFC Richmond, while Roy Kent (Brett Goldstein) and Keeley (Juno Temple) face time apart. Even though Sam (Toheeb Jimoh) stayed with AFC Richmond, his future with Rebecca (Hannah Waddingham) is also uncertain.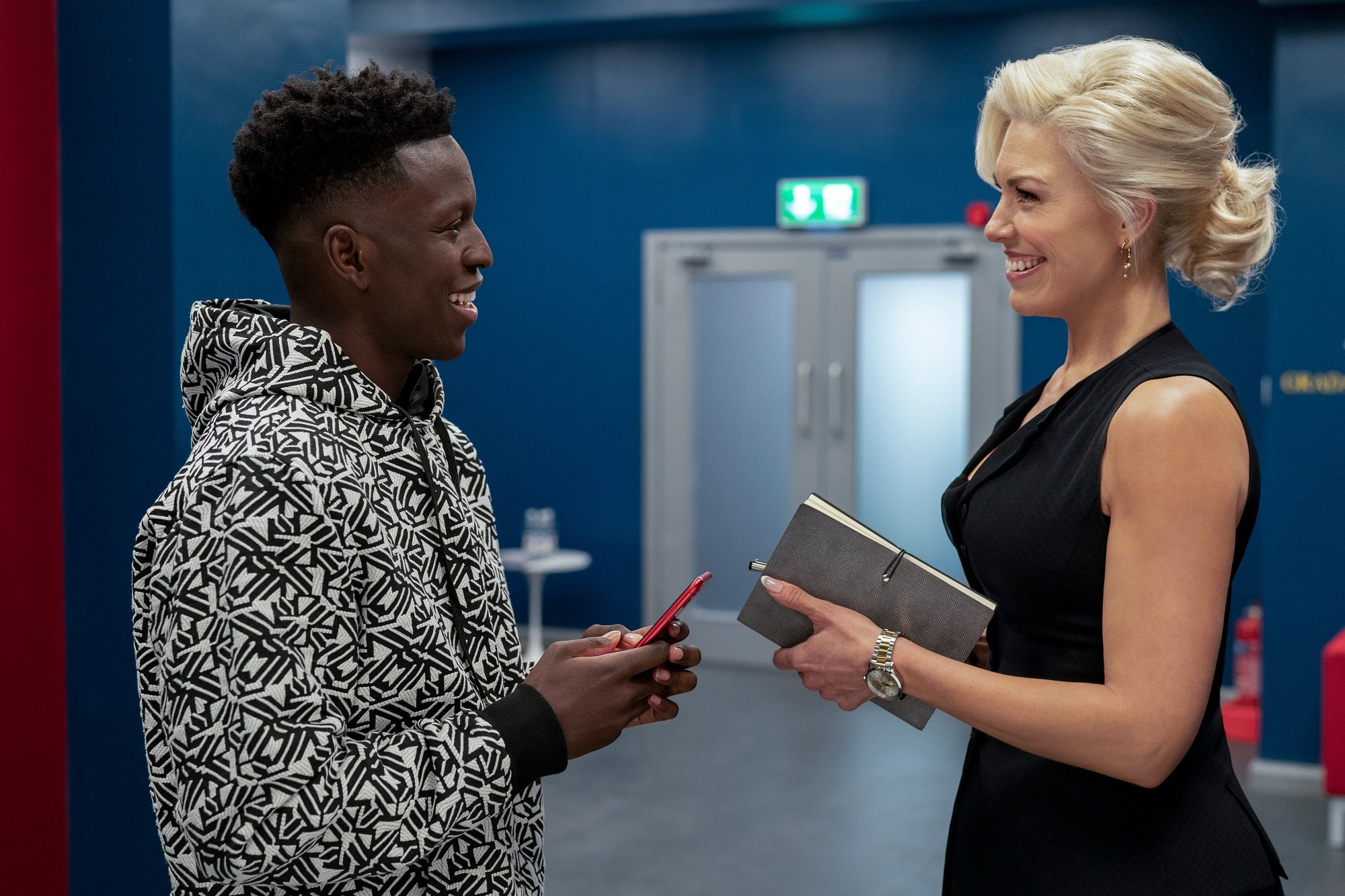 "What's tough to process for me as a writer who is used to writing network comedy, is, this was the end of the season, but the midway point of the show," Lawrence said. "Jason was very candid about this being The Empire Strikes Back, where everybody has to make some decisions about how they are going to move forward in the last year. Key is, none of these decisions are really the end of a story. Sam's decision doesn't mean that everything is done and resolved for him. It means he's got a course of action of what he wants to accomplish and what he wants his platform to be."
Jason Sudeikis and Bill Lawrence already did extra episode 
Another factor in season 4's favor is that Sudeikis, Lawrence, Kelly and Hunt can be prevailed upon to write more. There's already precedent in season 2. Apple asked for two extra season 2 episodes, so maybe they'll ask for another whole season.
"By the way, it needs to be noted that neither Jason nor I complained about it," Lawrence said. "We were happy to do it. We outlined our 10-episode story arc and Apple said, 'Hey, we'd love to do 12 episodes.' We said fine, and did a Christmas special. Jason and I were talking and the reaction was very positive and most people knew what it was, but some people said it was hokey. We were like, we know it was hokey; it was a Christmas special and you see Santa Claus, flying across the moon. We loved it and would do it again. The Beard episode was another; we'd set in motion a narrative we wanted to pay fairly close attention to."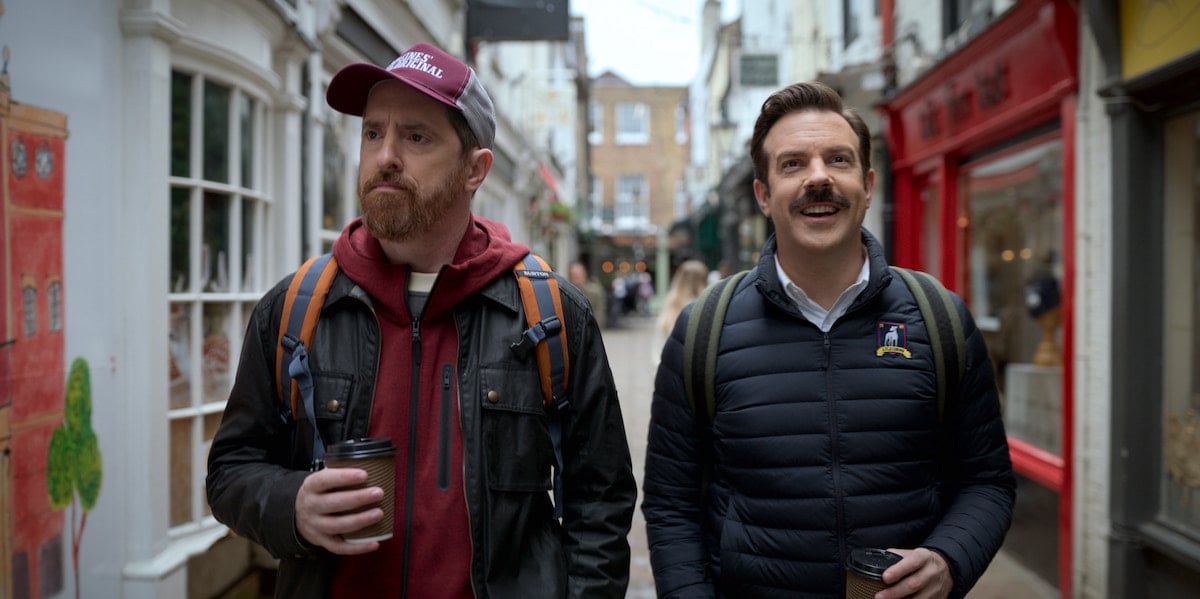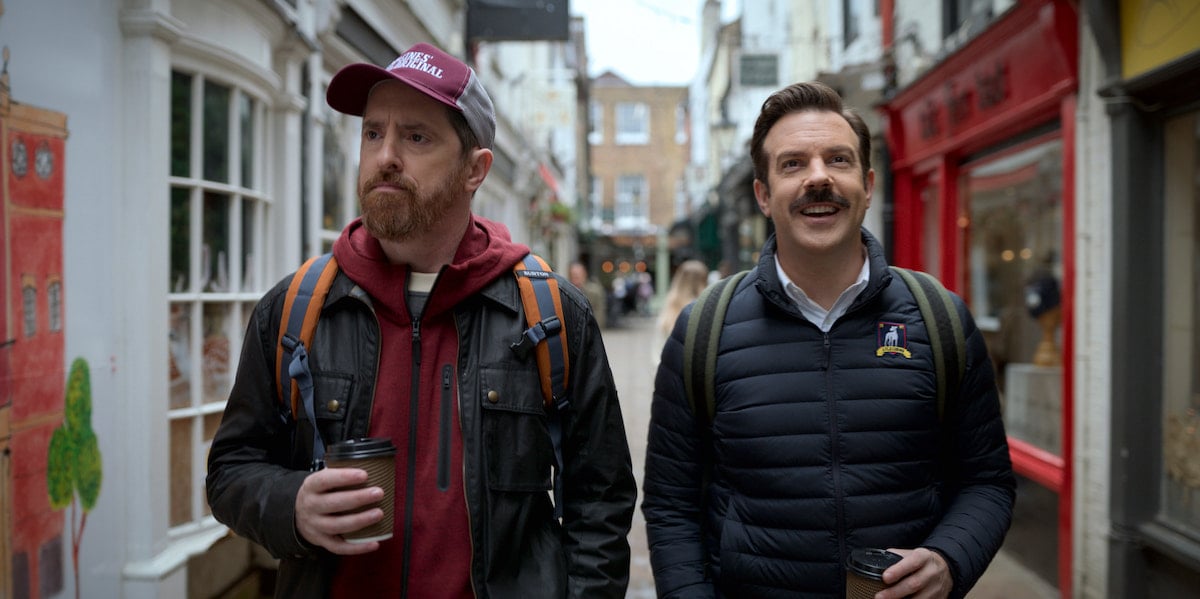 The Ted Lasso writers room already started in September for season 3. Lawrence promised more episodes, but perhaps no one-off specials next year.
"This year it will be slightly different," Lawrence said. "We know we will be doing 12 episodes, so they will all be part of the story arc."
Source: Deadline