'Ted Lasso': Why Brendan Hunt Says Jason Sudeikis Is Just Like His Character
Ted Lasso is available to stream on Apple TV+. The series stars Jason Sudeikis as Ted Lasso, Hannah Waddingham as Rebecca Welton, Phil Dunster as Jamie Tartt, Brett Goldstein as Roy Kent, Juno Temple as Keeley Jones, and Brendan Hunt as Coach Beard. In an interview with Access Hollywood, Hunt gave some hints about the second season of Ted Lasso and affirmed that Sudeikis is like his beloved character.
[Spoiler Alert: This article contains spoilers for season 2 of Ted Lasso.]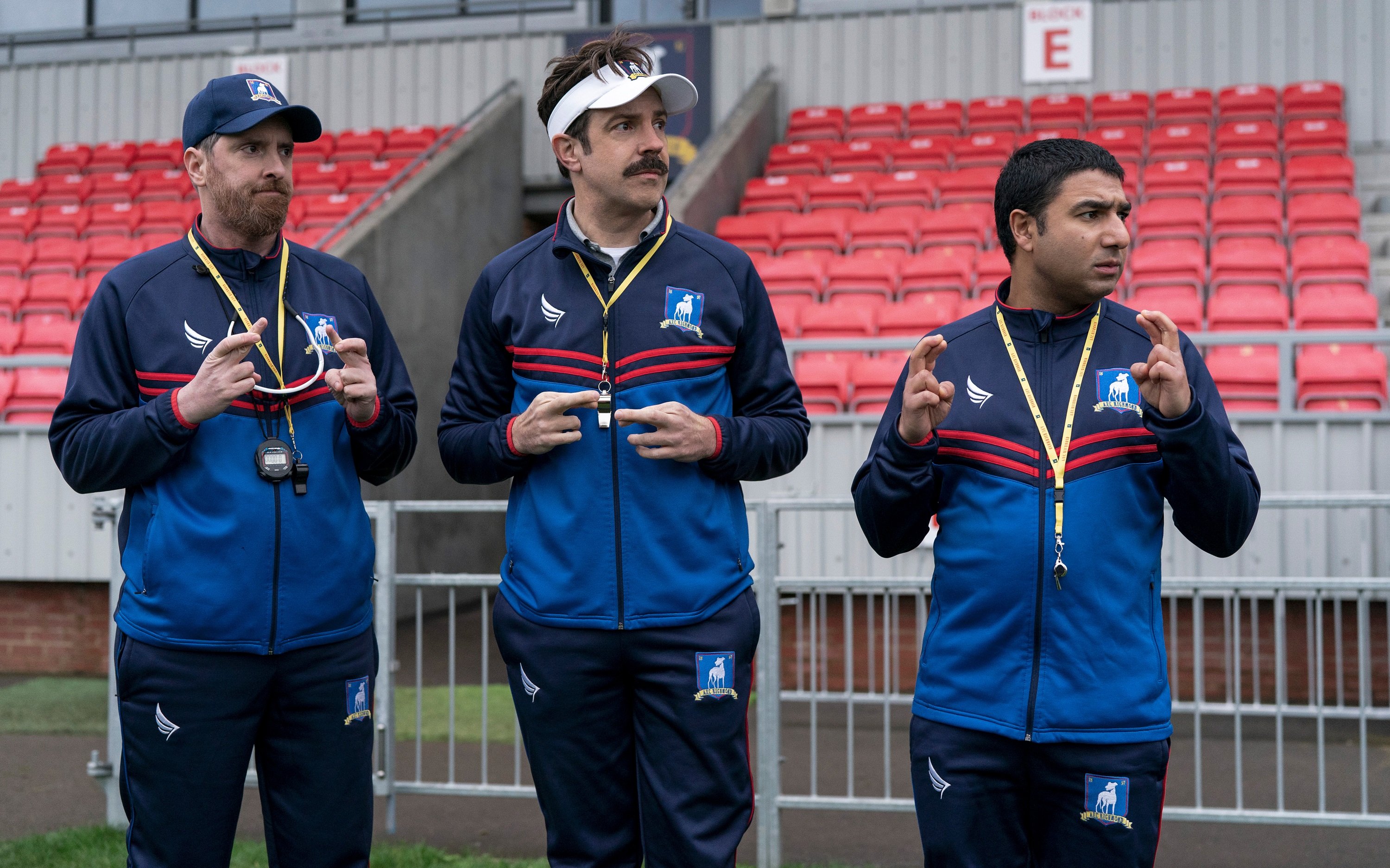 Brendan Hunt thinks Jason Sudeikis is like Ted Lasso
In Ted Lasso, Ted is a kindhearted American football coach who is hired to coach an English Premier League team called AFC Richmond. Even though Ted does not have any experience coaching soccer, his positive nature quickly wins over his co-workers, the team, and reporters.
Because of how optimistic he is, Ted has become a favorite character among fans. In an interview with Access Hollywood, Hunt confirmed that Sudeikis shares many similarities with Ted.
"He really is," Hunt said. "He's very charming, first of all. You know, he actually is midwestern and a bit of a hayseed. He's a reformed hayseed. He's a hayseed who got to live in the big city for a while. But he's still got that hayseed within and he's got that midwestern kindness. He really, the whole show is just, it should be called Jason."
RELATED: 'Ted Lasso': Bill Lawrence Says It Is Up to Jason Sudeikis If the Show Goes Beyond Season 3
What to expect from Coach Beard in season 2 of 'Ted Lasso'
Season 2 of Ted Lasso premiered on Apple TV+ on July 23. Hunt's interview with Access Hollywood took place before season 2 episode 1 of Ted Lasso became available to stream, and the actor gave some details about the new season.
"Same writers room, same cast, same writers room plus one person, so yeah, it's going to be as fun or more," Hunt said of the second season.
In the show, not much is known about Coach Beard aside from the fact he likes chess and coaching alongside Ted. Speaking with Access Hollywood, Hunt shared what fans of Ted Lasso can expect from his character in the second season.
"I can tell you nothing, but I will tell you Coach Beard's still there. He's still Ted's rock, giving him the tough love when necessary. And him and Jane are still off and on, and off and on, and they're just doing their best," he said.
RELATED: 'Ted Lasso': Jason Sudeikis Is Surprised by the Show's 'Delayed' Success
'Ted Lasso' is renewed for a third season
In addition to receiving numerous nominations for the 2021 Emmy Awards, the Apple TV+ series has already been renewed for a third season. The show was renewed for a third season by Apple TV+ in 2020, just a few months after the show premiered on the streaming service.
In the interview with Access Hollywood, Hunt joked that being renewed for season 3 of Ted Lasso made writing the second season easy.
"Oh yeah, we really coasted," he told Access Hollywood. "Season 2 was like 'Who cares? They're bringing us back. There's press releases, they can't turn around now.'"
Hunt added, "No, it's just great because it allows us to write, it allows us to write toward a bigger picture since we know we don't have to like have some wacky doodle cliffhanger at the end just to make sure they want to get us back."
Season 2 episode 3 of Ted Lasso premieres on Apple TV+ on Aug. 6.