'Ted Lasso': Brett Goldstein Once Joked He Tried 'to Report' Hannah Waddingham to 'HR'
The 2021 Emmy Awards will take place on September 19. Multiple actors from Ted Lasso are nominated for awards at the upcoming Emmy Awards, including Brett Goldstein and Hannah Waddingham. In an interview with Entertainment Weekly, Goldstein shared the story of how he found out he is nominated for Outstanding Supporting Actor in a Comedy Series, and he joked that it made him want "to report" Waddingham to "HR."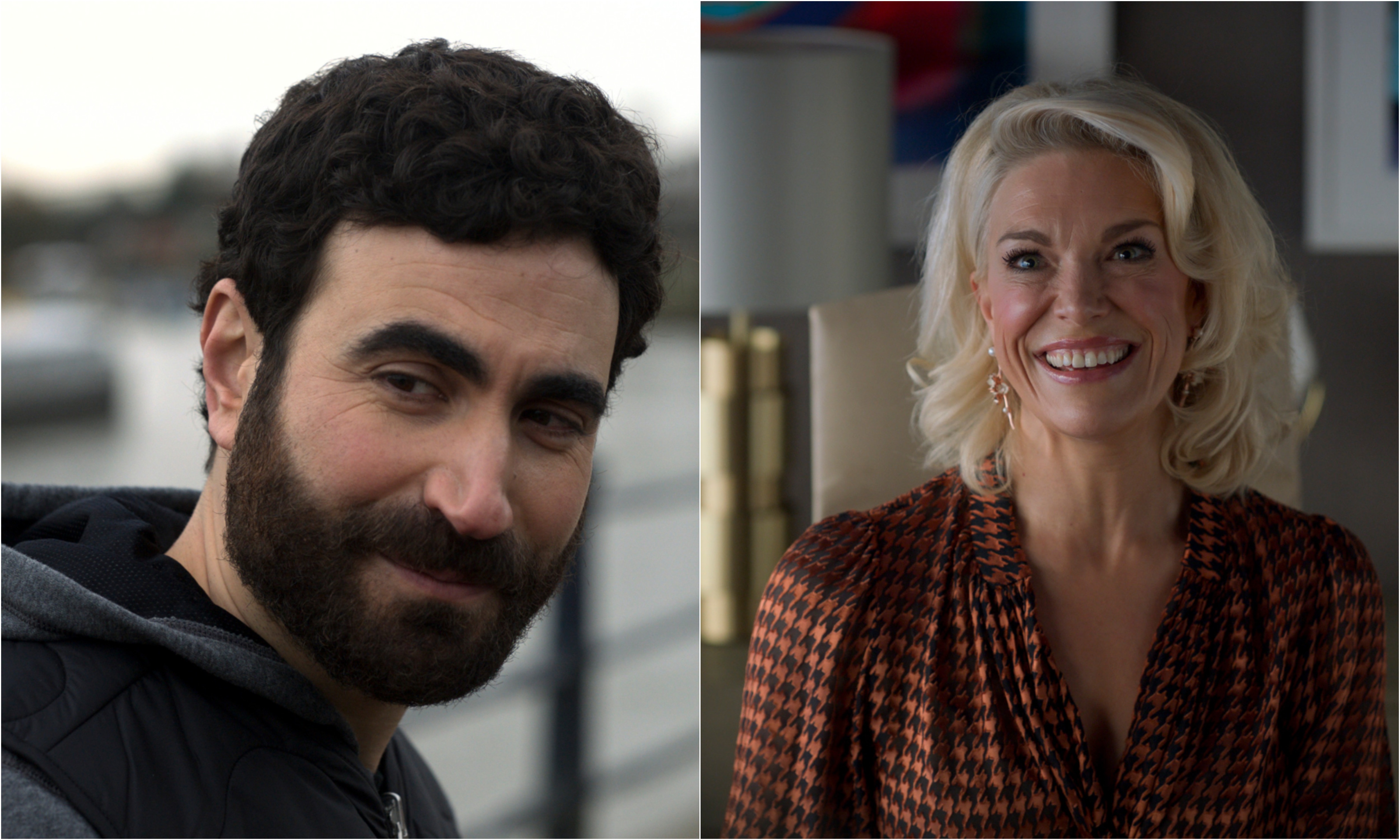 'Ted Lasso' received multiple Emmy Awards nominations
Goldstein is nominated for Outstanding Supporting Actor in a Comedy Series at the upcoming Emmy Awards. The actor is nominated alongside his Ted Lasso co-stars Brendan Hunt, Nick Mohammed, and Jeremy Swift.
Waddingham received a nomination for Outstanding Supporting Actress in a Comedy Series along with Ted Lasso cast member Juno Temple. Jason Sudeikis was nominated for Outstanding Lead Actor in a Comedy Series for the role of Ted Lasso.
Speaking with Entertainment Weekly, Goldstein began to tell the story of how he found out about the TV show's multiple Emmy Awards nominations.
"The truth is I was in my room. We were in a hotel, we all came to LA for the premiere. And I was in my hotel room, and I didn't really understand how it works. So I didn't fully understand the times or any other thing so I didn't really think about it," Goldstein said.
Hannah Waddingham told Brett Goldstein about his Emmy Award nomination for 'Ted Lasso'
While Goldstein did not expect much from the impending Emmy Awards nominations, he later found out from Waddingham that he received a nomination.
"Hannah Waddingham who plays Rebecca knocked on my door and I was just in my underwear, and I like poked my head out and she said, 'Oh,' she said, 'I've got news.' And I was like, 'What?' And she said, 'We've all been nominated for Emmys,'" Goldstein told Entertainment Weekly. "And I was like, 'Have we?'"
Goldstein then joked that he felt the need to "report" Waddingham to the show's human resources department.
"She said, 'Are you in your underwear?' and I said, 'Yeah,' and she said, 'Well, let me in.' And so then I called HR and spent the day trying to report her," he said.
Brett Goldstein thinks being nominated for 'Ted Lasso' is 'surreal'
After joking about Waddingham, Goldstein told Entertainment Weekly about his feelings toward all the Emmy Awards nominations Ted Lasso received.
"It's all so surreal," he said. "I mean, it's really wonderful and amazing, but, you know, I'm from England. This is not normal. None of this is normal."
Goldstein continued, "I think it would be worrying if I ever get to the stage where I'm like 'Yeah, of course, yeah 20 Emmys.'"
New episodes of season 2 of Ted Lasso premiere on Apple TV+ each Friday.