'Ted Lasso': Brett Goldstein Loves Swearing in Front of Kids Like Roy Kent
In Ted Lasso on Apple TV+, Brett Goldstein's Roy Kent has become a fan-favorite character. Fans of Ted Lasso love Roy for his hilarious swearing and how well he treats his young niece Phoebe (Elodie Blomfield). In an interview with Entertainment Weekly, Goldstein revealed he enjoys working with Blomfield and joked that he actually swears around children like Roy.
[Spoiler Alert: This article contains spoilers for season 2 of Ted Lasso.]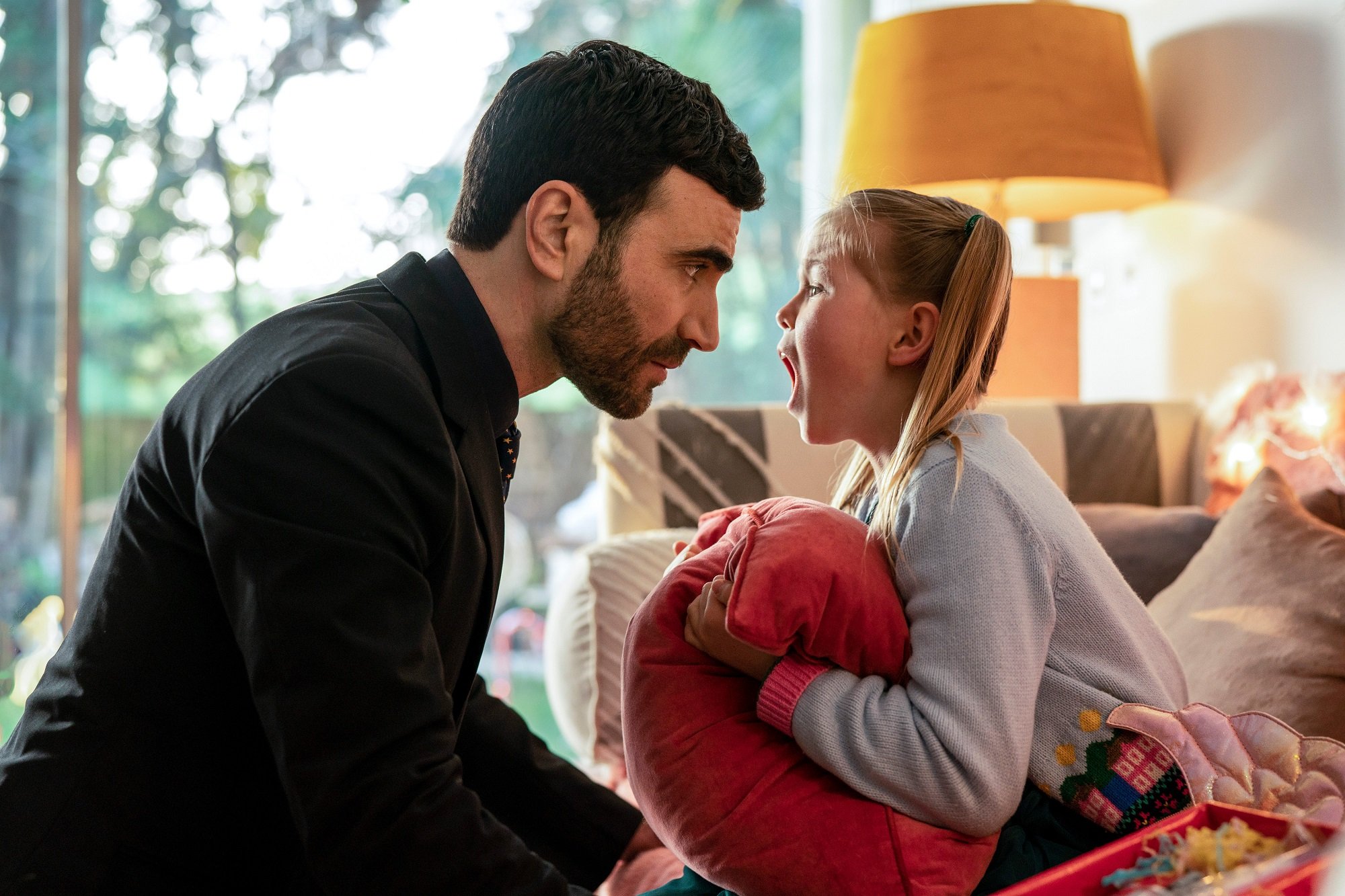 Elodie Blomfield plays Roy Kent's niece in 'Ted Lasso'
Ted Lasso is filled with complex characters that all have nuanced storylines and evolving dynamics. One of the most heartwarming relationships is between Roy and Phoebe. Roy frequently takes Phoebe out for ice cream, reads to her at night, and helps her whenever she is having trouble.
While speaking with Entertainment Weekly, Goldstein complimented Blomfield's acting. According to the actor, writers for the show gave more attention to Roy and Phoebe's dynamic after seeing how well it worked on screen.
"What I can tell you that something that certainly developed more is with Phoebe, my niece. Elodie, she was so great, and day one of working with her it was so clear that she was brilliant," Goldstein said.
He continued, "You know, child actors, they're either amazing or they're awful and there's no in-between… I think that's an example of we certainly leaned more into that. It was always there but I think there's probably more of it now because of how good she was."
Brett Goldstein likes swearing in front of children like 'Roy Kent'
In Ted Lasso, Roy is almost always swearing when he talks, even if Phoebe or other children are around. During the show's second season, Phoebe began keeping track of how much her Uncle Roy swears around her and charges him money for each swear word.
During the interview with Entertainment Weekly, Goldstein was asked about how he felt swearing in front of children in a similar fashion to Roy.
"Absolutely love it," he replied.
The 'Ted Lasso' actor is actually good with kids
Because Roy has many scenes with Phoebe and her classmates, Goldstein spends a great deal of time around children while filming Ted Lasso. Goldstein admitted that he acts naturally around children and does not talk down to them.
"I think it's the thing of, I don't see any difference. So it's like, I'm not treating them any different. And you know, I'll be equally mean and shouty and sweary with a kid," he told Entertainment Weekly.
Goldstein continued, "I just don't see that you probably shouldn't do that with a kid. And I think that, I think that might be it. It's that I still don't really see a difference because I still feel like I'm 12. So it's like, 'What are we talking about? You're just a little, little version of me. I don't give a s**t.'"
New episodes of season 2 of Ted Lasso premiere on AppleTV+ every Friday.