'Ted Lasso': Brett Goldstein Claims He's Not CGI, But Fans Aren't Convinced
Few things get the Internet talking like Ted Lasso. Look anywhere on the Internet these days, and you'll find a new opinion or prediction about the hit Apple TV+ comedy.
And while most of those hot takes are centered around the show's plot, one of the more interesting strings of Ted Lasso gossip recently concerned whether or not actor Brett Goldstein, who portrays player-turned-coach Roy Kent, is actually computer-generated. Sounds silly, right? Some fans just can't be sure of what they're seeing.
Brett Goldstein has had a breakout role as Roy Kent
Since the show's debut just over a year ago, Ted Lasso has taken the world by storm. The premise of the comedy show surrounds Ted Lasso (Jason Sudeikis), an American football coach, who travels across the pond to manage AFC Richmond, an English Premier League soccer team while having no real understanding of the game. 
Once there, Ted meets Roy Kent, Richmond's most experienced player with no shortage of strong opinions about the game and Ted's place in it. USA Today reported that Goldstein's portrayal of Roy didn't come about in a normal "audition and callback" kind of way — he was actually one of the writers of the show and decided to submit a tape for consideration for the role, simply because he felt connected to the character. The casting decision has proven to be a good one for both Goldstein and the show as a whole, as Goldstein won an Emmy Award for Outstanding Supporting Actor in a Comedy Series last month.
Fans think Roy Kent is CGI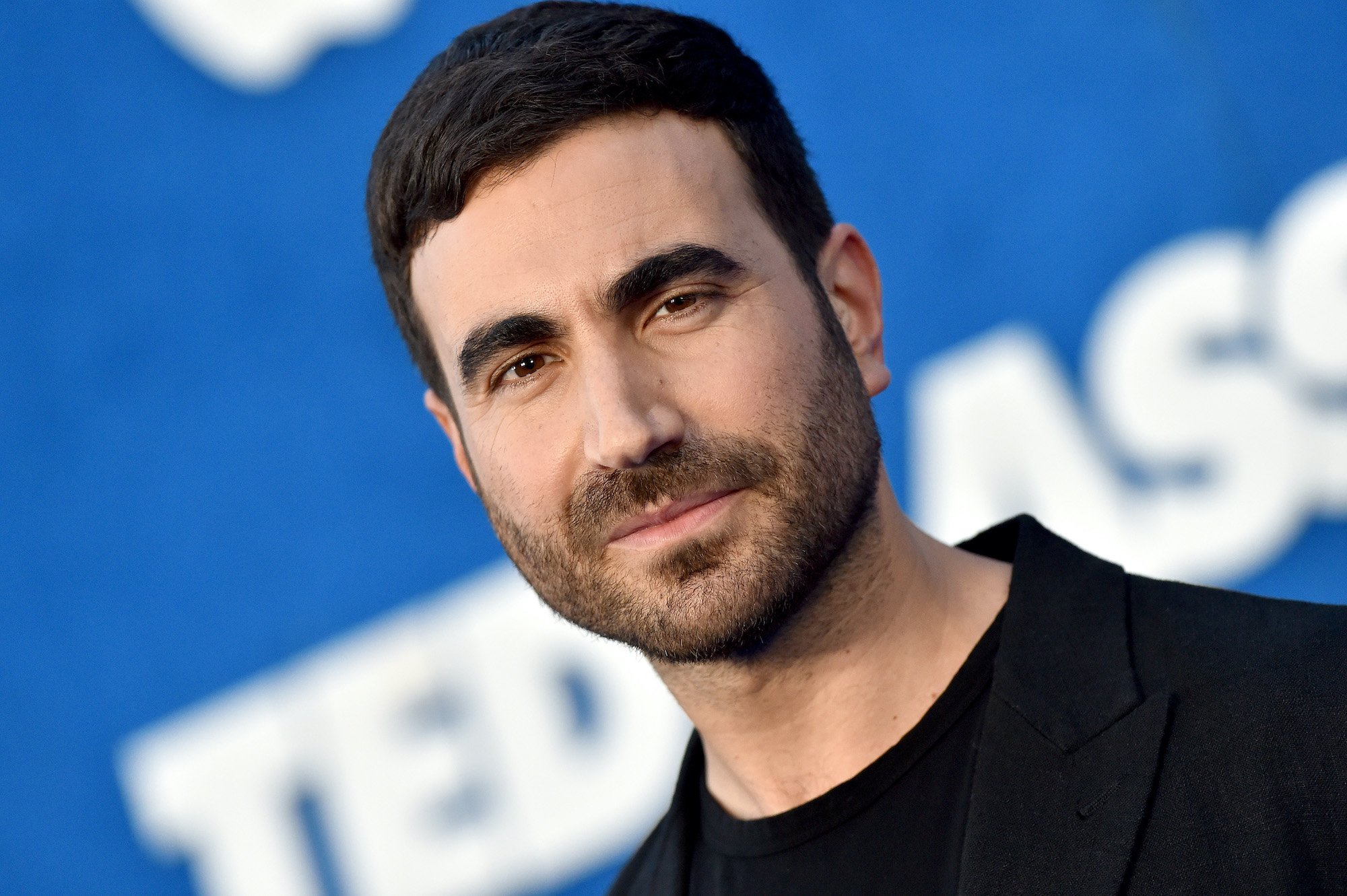 While it's expected for actors to get scrutinized when they're a part of a show as popular as Ted Lasso, fans took things to a new level recently concerning Goldstein. According to AV Club, rumors began circulating late this summer, during the show's second season, that Goldstein's portrayal of Roy Kent was actually CGI. That's right — some fans are convinced that angry footballer Roy Kent is computer-generated. 
The bizarre rumor took off in different parts of the Internet, from Reddit to Twitter, and a small number of fans have gathered in agreement that there's something off about Roy Kent. Apparently, a combination of Goldstein's slow blinking and body movements give off a less-than-human vibe that some fans can't unsee. 
Goldstein responded to these rumors by posting an emoji-version selfie video of himself, where he addressed the matter and cleared up the fact that he is, indeed, human. Goldstein posted the video on his personal Instagram account, which Gizmodo shared. "I just want to clear up something once and for all," Goldstein stated. "I am a completely real, normal human man who just happens to live in a VFX house, and does normal human basic things like rendering and buffering and transferring data." That clears that up, then.
What can we expect with the season 2 finale of 'Ted Lasso'?
With the second season of the hit show drawing to a close, fans can expect a dramatic ending before welcoming the third season in 2022. Season two has taken fans on a bit of a different journey than season one, bringing more drama and character development and fewer funny situations. This season has focused on Ted's mental health more than his quirky fish-out-of-water demeanor, and we've watched as some of the supporting characters have grown in their own roles within the team. 
The main question on everyone's minds as we bring season two to a close concerns Nate, the team's assistant coach, who's been turning more selfish all season. And while it doesn't seem we'll tie up all of the show's loose ends this season, it can be assumed season three will keep us coming back week after week.