'Ted Lasso' Cast: Only 2 Actors Didn't Audition, According to Jason Sudeikis
Ted Lasso is an Emmy-nominated TV show — the Apple original series broke a record with 20 nods — but not every actor had to audition. All but two Ted Lasso cast members had to audition according to co-creator and star Jason Sudeikis.
Juno Temple and Anthony Head are the only 2 'Ted Lasso' cast members who didn't audition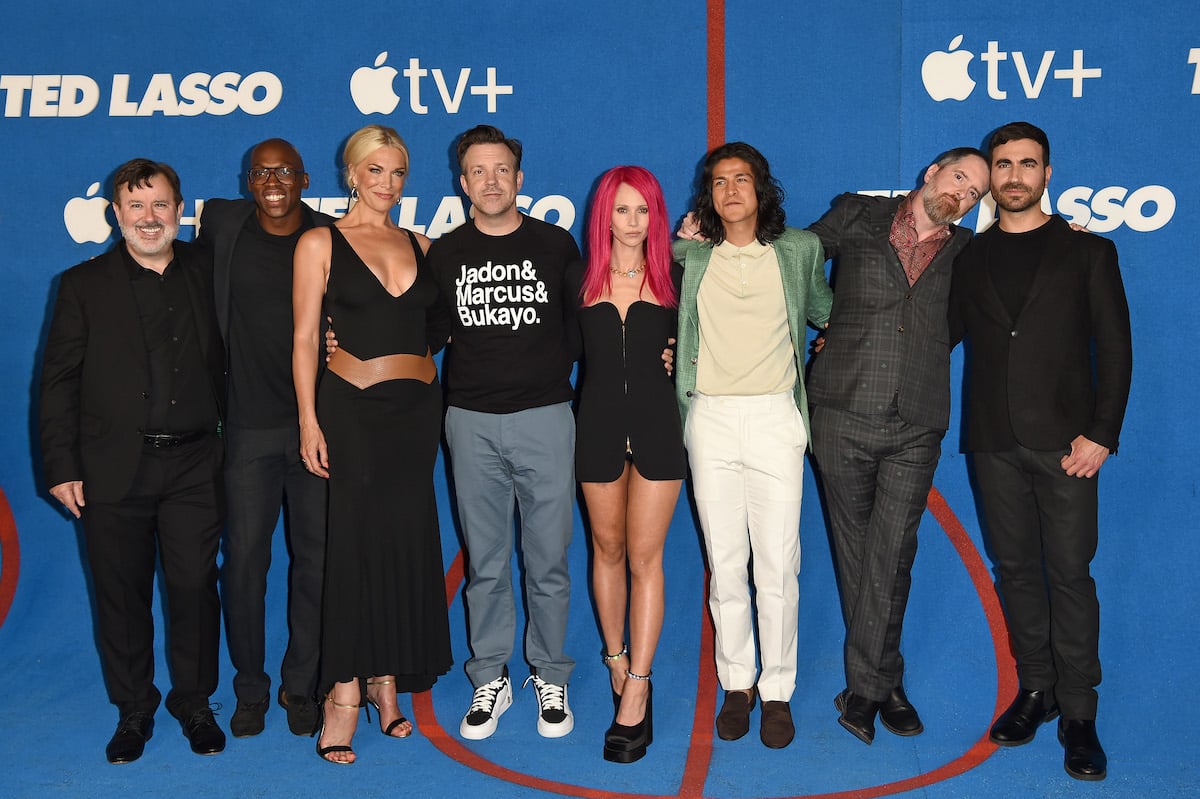 Sudeikis, who plays the always friendly title character, revealed during an August 2021 interview with The Wrap that only two Ted Lasso cast members didn't have to go through the audition process before landing a spot on the show. 
"There are only two people that didn't audition for the show: Anthony Head and Juno Temple," the Horrible Bosses alum said. "I just knew the authenticity of what that role needed to be. It needed to be someone that was nonjudgmental of the role."
Head, who is best known for his role as Rupert Giles on Buffy the Vampire Slayer, signed on as Rupert Mannion, the former owner of AFC Richmond and Rebecca Welton's (Hannah Waddingham) ex-husband. When fans met Rebecca in Ted Lasso Season 1, she'd been set on sabotaging Richmond as part of a revenge plot against Rupert for his infidelity during their marriage.
As for Temple's Keeley Jones, she's a model turned Richmond executive. The fluffy pen-using, high ponytail-wearing head of marketing is close friends with Rebecca (Waddingham and Temple are friends in real life too). She's also dating the legendary soccer player Roy Kent (Brett Goldstein).
Jeremy Swift took the part of Leslie Higgins from Roy Kent's Brett Goldstein
RELATED: 'Ted Lasso': Why Rebecca's Hannah Waddingham 'Made a Point of Having No Interest' in Ted or Nate
So what about the rest of the Ted Lasso cast? Turns out, Downton Abbey alum Jeremy Swift — he played Spratt the butler — sort of took the role of Rebecca's No. 2 Leslie Higgins from writer-actor Brett Goldstein.
"When Jeremy Swift appeared on his audition take, he had the part of Higgins before he finished saying his whole set. He was so perfect for it," Goldstein told The Playlist in June 2021. "It was like, 'Oh, well, that's Higgins!' And so then that was gone. And it was fine, I was good with being a writer."
Ultimately Goldstein got cast as Kent. After finishing his work as part of the show's writing staff he sent in an audition tape.
Cristo Fernández convinced Bill Lawrence to cast him on 'Ted Lasso' with his audition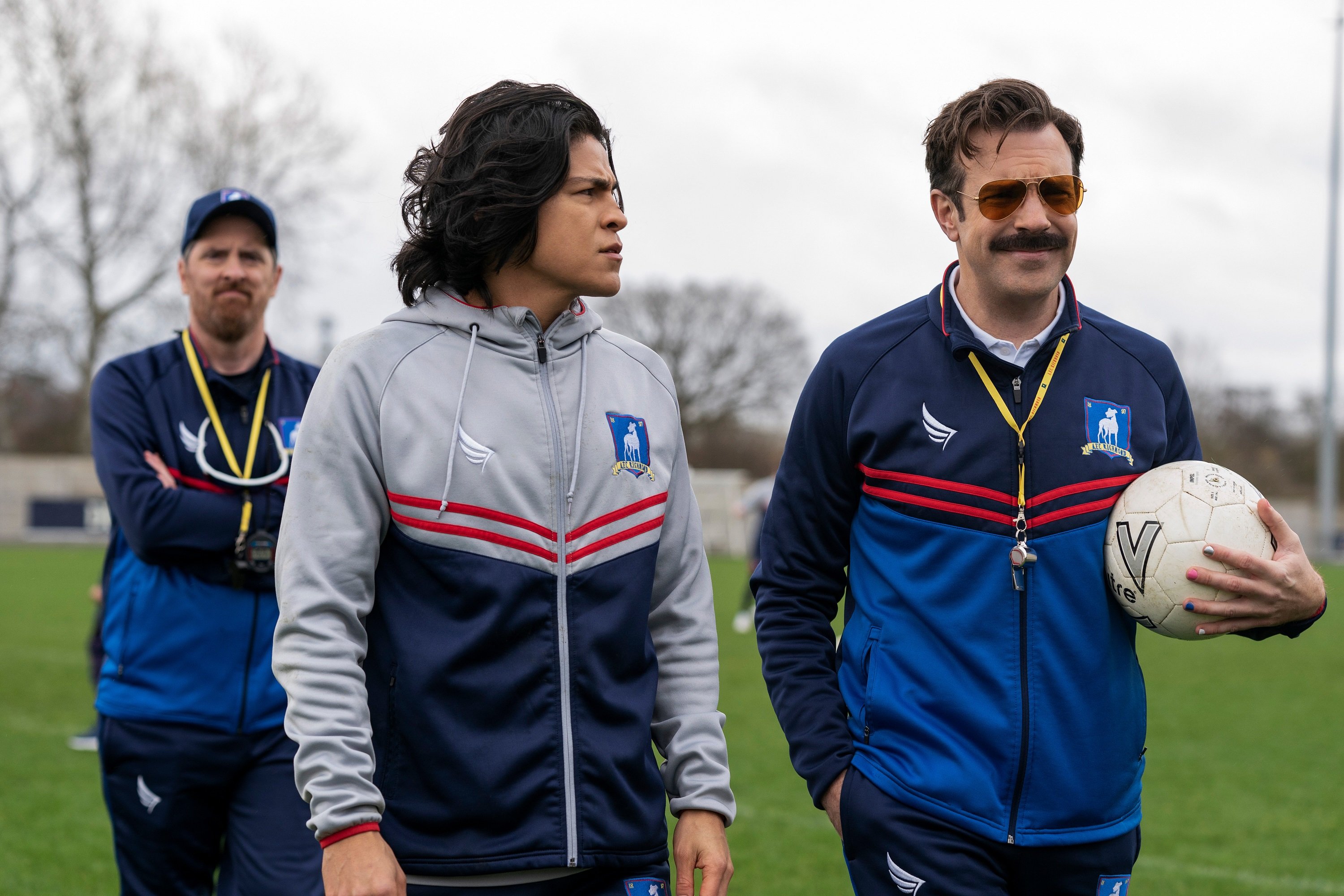 RELATED: 'Ted Lasso': Juno Temple Thinks Fans Will 'Get Even More Invested' in Keeley and Roy's Relationship in Season 2
Believe it or not, Cristo Fernández, the actor who plays "football is life" Dani Rojas, auditioned to play Jamie Tartt. The role went to Phil Dunster but Fernández's positivity in his audition landed him a spot on Ted Lasso. 
Coach Beard's Brendan Hunt explained that it had been his fellow co-creator Bill Lawrence who wanted Fernández on the show.
"The audition was so pure and so positive and so energetic. We watched it and we're all like, 'What do we do?'" Hunt said. "And to his credit, Bill Lawrence said, '"'m casting that guy! I'm casting that guy, and we are figuring it out!'"
See Jones, Head, Goldstein, Fernández, and the rest of the Ted Lasso cast by streaming the show on AppleTV+. A new episode drops every Friday at 12 a.m. PT or 3 a.m. EST.