'Ted Lasso' Co-Creator Bill Lawrence on the 'Only Way' Season 4 Could 'Exist'
Ted Lasso Season 2 is currently underway but fans of the Apple original series are already wondering what's next. Will the Emmy-nominated comedy go beyond its slated three seasons? Co-creator Bill Lawrence says there's "only" one way Ted Lasso Season 4 will happen and it has everything to do with co-creator and star Jason Sudeikis.
'Ted Lasso' is meant to run for 3 seasons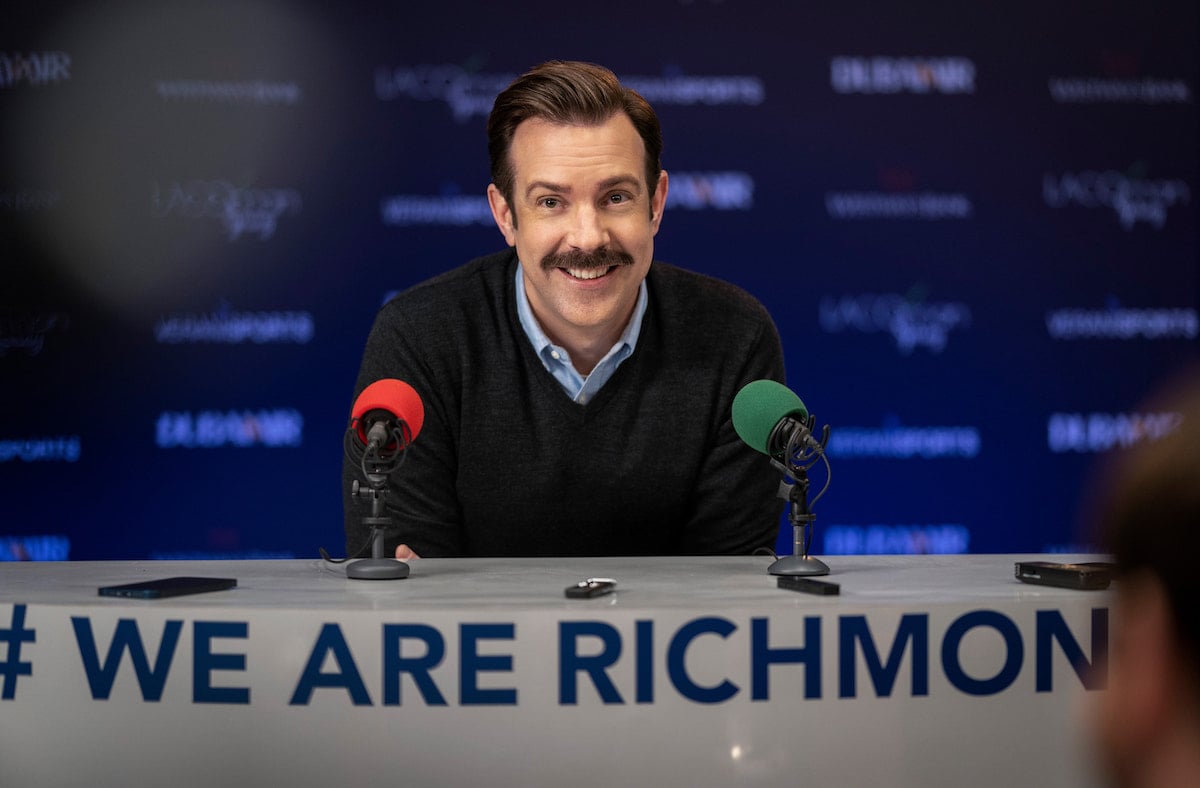 Ted Lasso debuted in August 2020 with the people behind it having a very clear understanding of the show's future. In short, Sudeikis has Ted Lasso planned out. From the outset, he and the rest of the creators intended for coach Lasso's story to be told in three seasons. 
As Sudeikis told Entertainment Weekly in a June 2021 cover interview, it's a storytelling structure he's familiar with. "That three-season arc is one that I see, know, and understand," he said. 
The Horrible Bosses alum and the rest of the show's creators have a pretty good idea about the endgame for everyone at AFC Richmond such as Roy Kent (Brett Goldstein), Keeley Jones (Juno Temple), Jamie Tartt (Phil Dunster), Rebecca Welton (Hannah Waddingham).
"[We] could tell you every single character on here's beginning, middle, and end journey," Lawrence said at the 2021 PaleyFest LA.
So if every character's future is planned does that mean the show will almost certainly end with season 3? Maybe not.
'Ted Lasso' Season 4 could happen if filming is close to Jason Sudeikis' house, Bill Lawrence says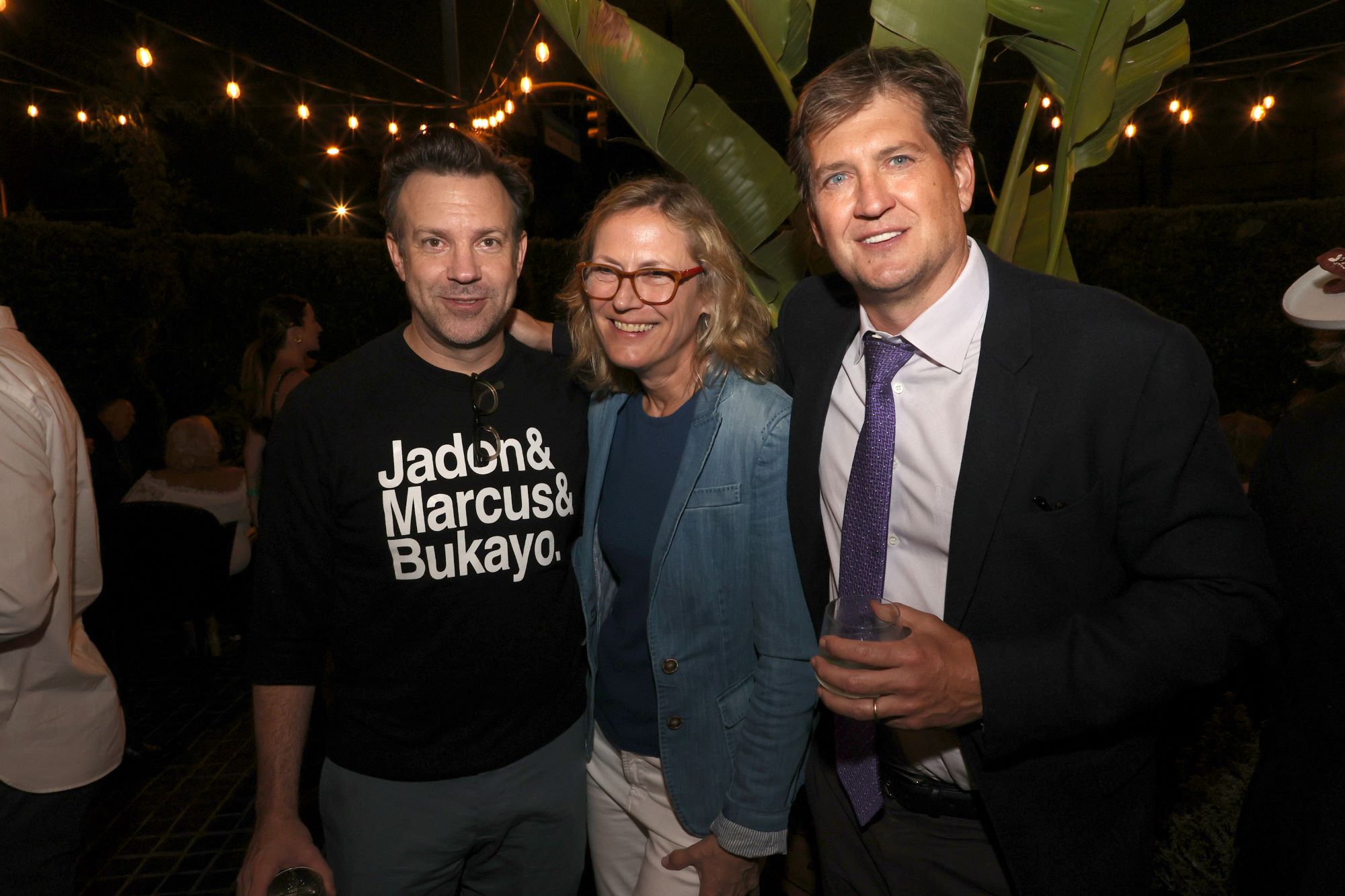 RELATED: 'Ted Lasso': Coach Beard's Brendan Hunt on Why Dr. Sharon Fieldstone Is a 'Similar Foil to Roy' in Season 2
During a December 2020 guest spot on Fake Doctors, Real Friends, a Scrubs rewatch podcast hosted by the show's alums Zach Braff and Donald Faison, Lawrence discussed the possibility of season 4.  
"Ted Lasso is a three-season show. After the third season, I will desperately try to get Mr. Sudeikis to do a…" Lawrence started, according to ComicBook.com. "The only way I think a fourth season of Ted Lasso exists would be if TL went and coached a soccer team that played about a block from Jason's house in real life, you know what I mean? He's got young kids."
Maybe coach Lasso can get the Diamond Dogs to figure this one out because much of Ted Lasso's filmed in England.
The 'Ted Lasso' co-creator has also said the TV show will likely continue if Jason Sudeikis is having fun
RELATED: 'Ted Lasso': Coach Beard's Brendan Hunt Says Season 2 Is 'Darker Than Maybe a Sitcom Is Supposed to Be'
Discussing Ted Lasso after season 3 at a virtual panel at the 2021 South by Southwest festival Lawrence said something else has to be taken into consideration. He said the future of the show may hinge on whether or not Sudeikis is having a good time playing the show's lead. 
"Is there more story for Ted Lasso beyond that? If you ask me because I'm still part-producer and businessman at the end, I'm like 'yeah, Ted Lasso is gonna be a different coach of a different sport every year for the next 50 years- is that OK?'" he said.
"I think in a great way, especially to line up with the vibe of this show, I think that it will probably keep going as long as Jason is having a fun time doing it," he added.
Whether or not Ted Lasso Season 4 comes down to fun or filming locations season 3 is happening. In the meantime, fans can watch the season 2 on AppleTV+. A new episode drops every Friday at 12 a.m. PT or 3 a.m. EST.
Ted Lasso Season 2 is currently airing on AppleTV+. There are 12 episodes in season 2 as opposed to 10 in season 1. A new episode drops every Friday at 12 a.m. PT and 3 a.m. EST.