Are Ted Lasso and Coach Beard Friends in Real Life? How Jason Sudeikis and Brendan Hunt Met
In Ted Lasso, the eponymous character manages to charm nearly everyone around him. But the person who knows him best is his friend, Coach Beard. As it turns out, the actors who portray them, Jason Sudeikis and Brendan Hunt, have known one another for many years.
'Ted Lasso' stars Jason Sudeikis and Brendan Hunt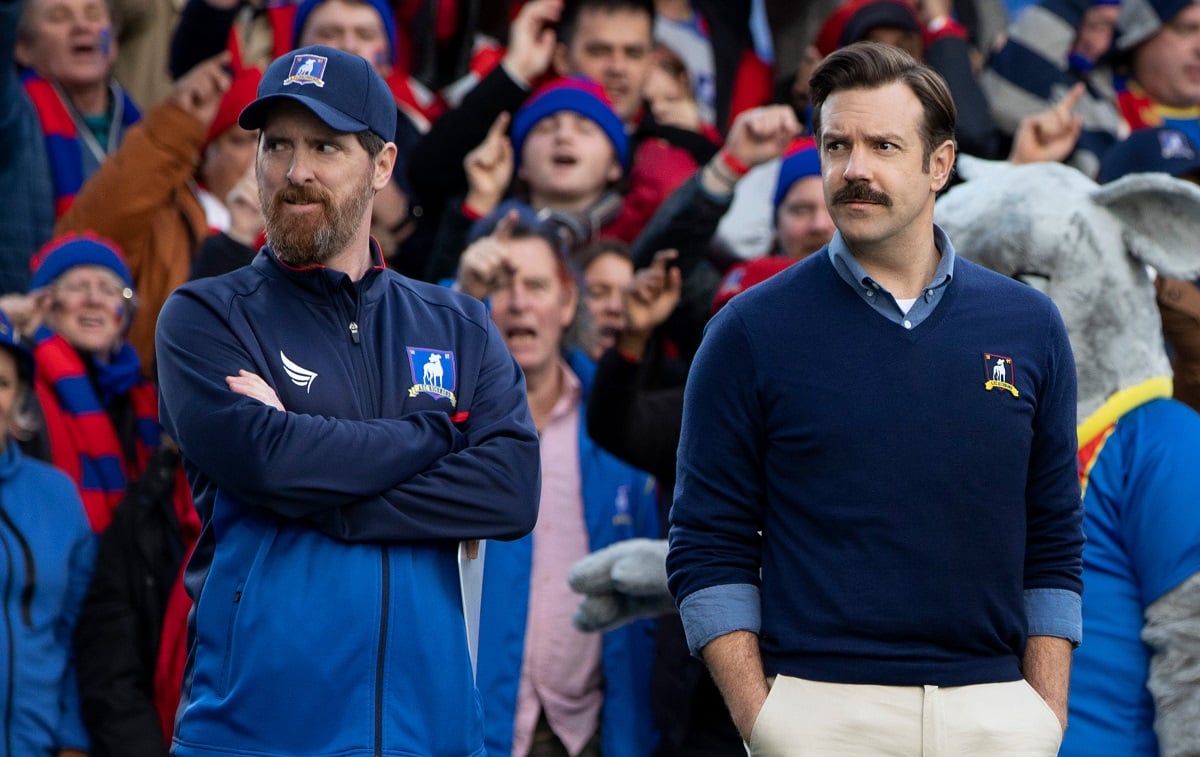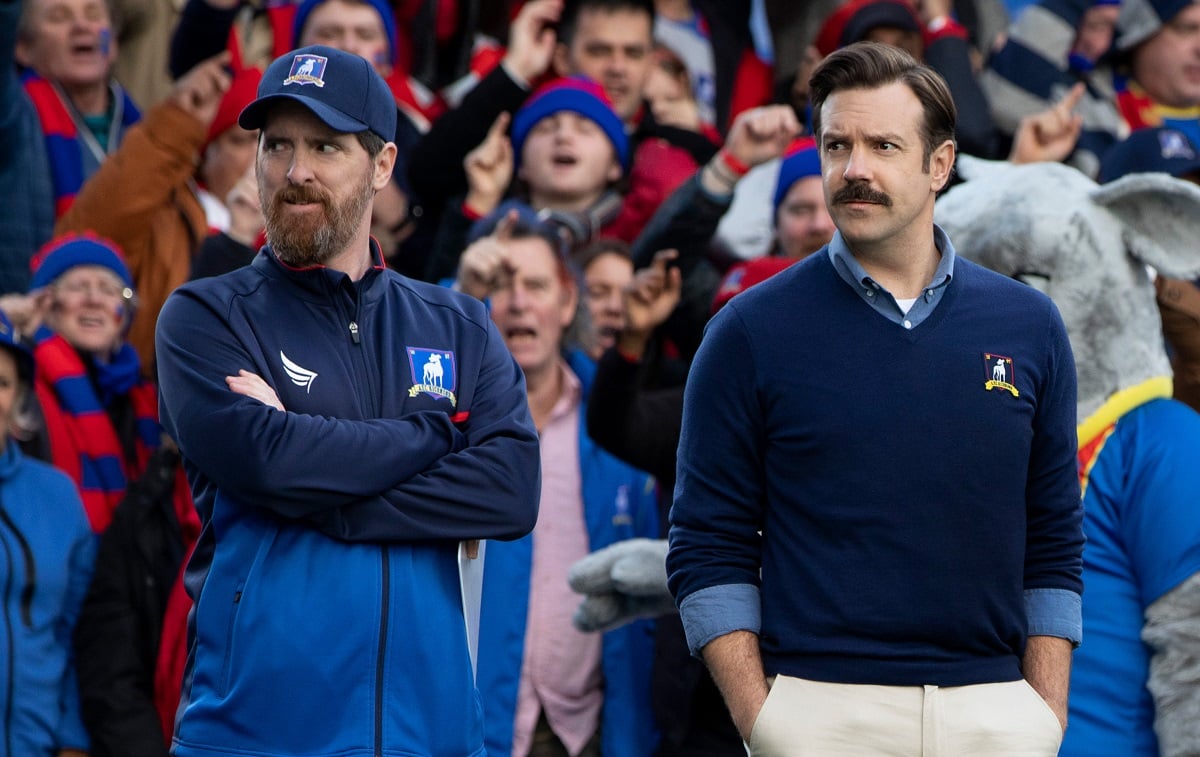 Ted Lasso begins with two American men, the titular optimist and his trusty fellow coach, referred to as Coach Beard, moving to England. Both are knowledgeable about what the U.S. calls football, but the sport they think of as soccer is a mystery to them (though Beard quickly begins to study up).
The popular series stars Sudeikis as Coach Ted Lasso himself and Brendan Hunt as Coach Beard. In addition to being front and center on screen, Sudeikis and Hunt co-created the series with Scrubs showrunner Bill Lawrence and Joe Kelly, known for writing on How I Met Your Mother and Saturday Night Live.
Hunt talks about his co-star and co-creator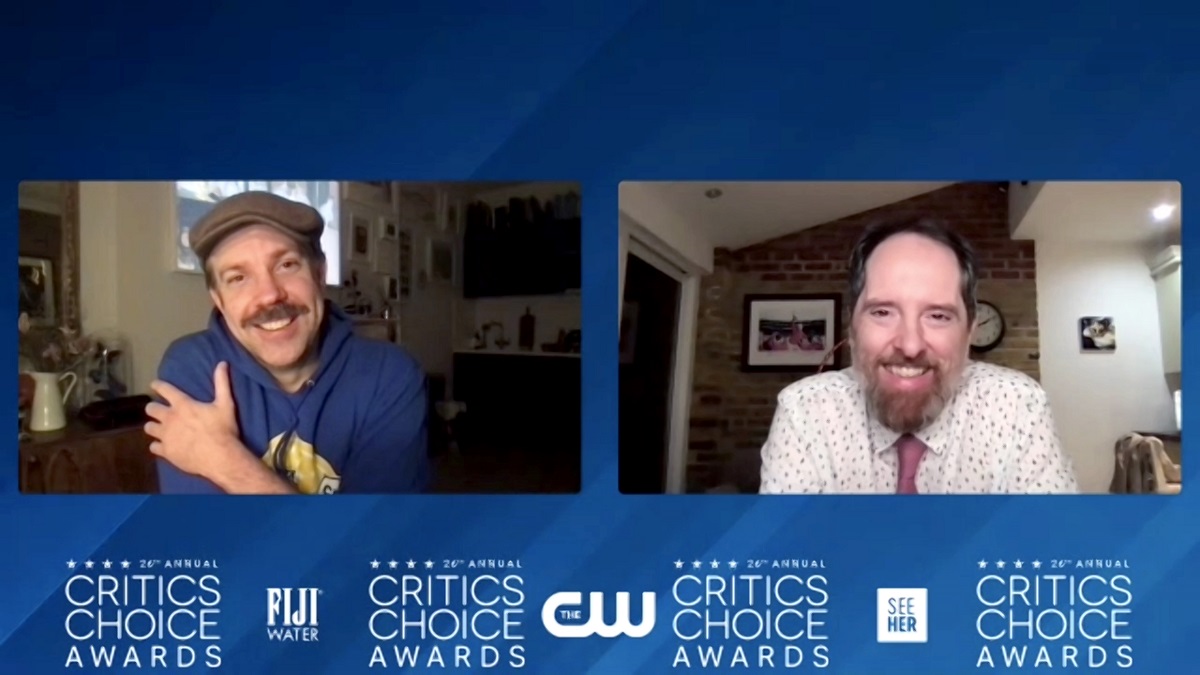 Sudeikis and Hunt working together on Ted Lasso didn't just happen. They've known each other for a long time. The pair first met doing improv at The Second City in Chicago in the late '90s.
Hunt's first impression of Sudeikis is a funny one. "Suddenly there's a beat-up Volvo station wagon, like an '83, and this is '97, I think, and these two guys get out, all bleary-eyed, and wearily change into their baseball pants. And one of them was Jason," he told GQ in 2021.
Despite the impression some have of Sudeikis, Hunt says, "he's much less the assumed fraternity guy than you'd think." He added, "I don't know where he learned it necessarily, whether it was from his parents, or his basketball coaches, but he exudes an easygoing confidence. And it's easy to hang with a guy like that. But some people are also like, 'F—- that guy,' intrinsically."
What else have they worked on together?
After connecting during their improv days, Hunt and Sudeikis worked on different projects. However, they began collaborating again in the 2010s. Hunt had a small role in Sudeikis' film, We're the Millers, which he followed with another gig in Horrible Bosses 2.
Around this time, they developed the original concept for Ted Lasso, which began as a Premiere League advertisement for NBC starring both of them. Their inspiration and love of soccer came from playing the video game FIFA while touring with their troupe Boom Chicago.
"When I was living and working in Amsterdam in about 2001, me and my friend Brendan Hunt – who plays my assistant in the video – would play [Manchester] United vs. Arsenal, just like the menu gave us right off the bat. We would play that before and after every show in our dressing room," Sudeikis told GQ in 2013.