'Ted Lasso': Coach Beard's Brendan Hunt on Why Dr. Sharon Fieldstone Is a 'Similar Foil to Roy' in Season 2
Ted Lasso Season 2 is underway. There are returning characters as well as some new faces. Among the new additions to the cast is Sarah Niles. The I May Destroy You alum plays Dr. Sharon Fieldstone. And, according to Brendan Hunt or coach Beard, the character is a lot like season 1 Roy Kent (Brett Goldstein).
Dr. Sharon Fieldstone helps Dani Rojas in 'Ted Lasso' Season 2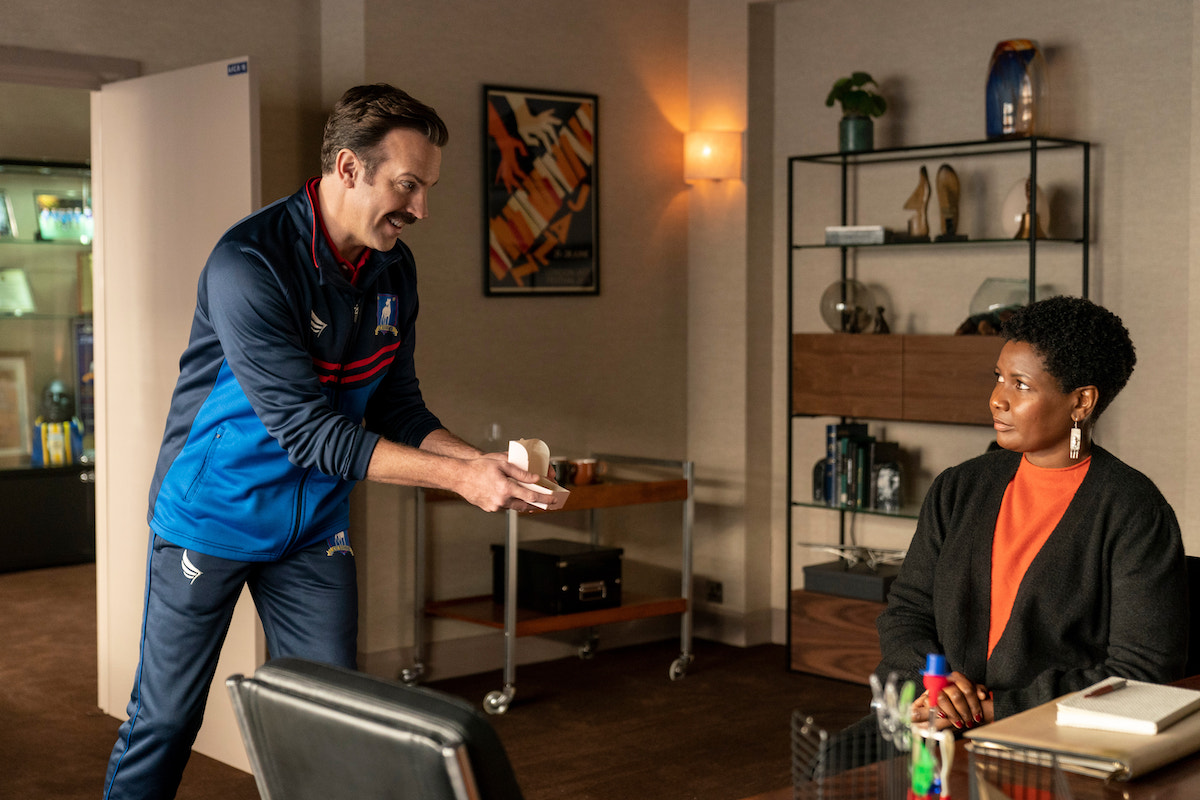 Ted Lasso Season 2 opens with a tragic event. In the episode titled "Goodbye Earl," Dani Rojas (Cristo Fernández) accidentally hits AFC Richmond's mascot, Earl, with a soccer ball during a match. The greyhound is fatally injured which shakes the normally cheery and smiling Rojas to his core.
No longer is the pro soccer player saying "football is life" but rather "football is death." Soon it's clear the psychological toll of the incident on Rojas was profound. Once a star player who could score goals with ease, Rojas could no longer get the ball in the net. He missed every shot he took during practice and had a nightmare about killing Earl.
At the suggestion of Leslie Higgins (Jeremy Swift) AFC Richmond hires sports psychologist Dr. Sharon Fieldstone (Niles) to help Rojas. Coach Ted Lasso (Jason Sudeikis) has some reservations about but he eventually sees that Fieldstone helped Rojas get back to his "football is life" self.
Brendan Hunt says Dr. Sharon Fieldstone is a 'blank slate', the opposite of Roy Hunt's 'mirror of anger'
RELATED: 'Ted Lasso': Bill Lawrence Says It Is Up to Jason Sudeikis If the Show Goes Beyond Season 3
Hunt opened up about the addition of Niles' Fieldstone during a July 2021 Collider interview. The Ted Lasso co-creator and star described the character as a foil to Kent.
"In terms of the show, she's almost a similar foil to Roy, in a way, as Roy was, at the beginning of season 1. Whereas Roy was a mirror of anger, in a weird way, if it's a funhouse mirror of anger, Sharon is even more of a blank slate," he said, describing Dr. Fieldstone as "more Mount Rushmore or Easter Island, or Rapa Nui."
Is Niles as professional as her character off-camera?
"Sarah Niles is a rock. She's just great. And she's actually quite a hoot, off-camera. She's damn near bubbly," Hunt said.
Could there be more in store for Dr. Sharon Fieldstone as 'Ted Lasso' Season 2 continues?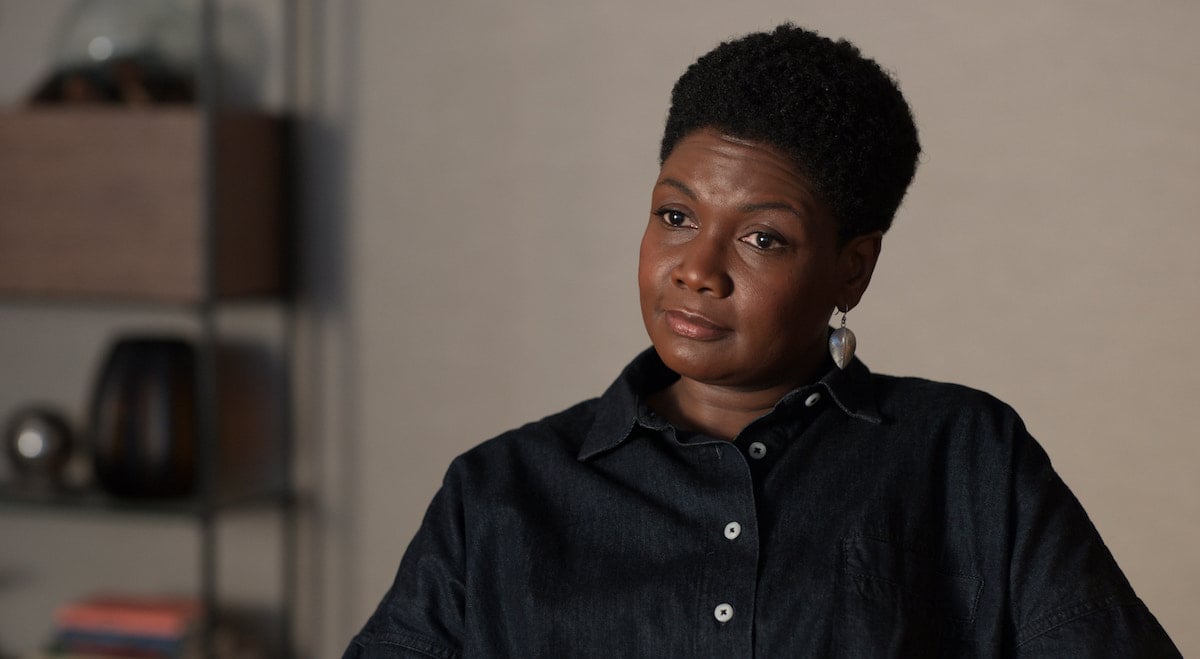 RELATED: 'Ted Lasso' Biscuits Don't Actually Taste Good, According to Hannah Waddingham: 'You Have No Idea How Bland They Are'
The short answer is yes. There's definitely more coming for Fieldstone, which Niles hinted at during a July 2021 New York Times interview.
"The first conversation I really had about the character was with Jason, who gave me an idea about the character, where she might go in the journey — or where Ted is maybe going in the journey," Niles said. "There was so much information. I began to realize, Ah, this is a journey not just for him. It's a journey for her, too."
So be on the lookout for more from the sports psychologist who coach Lasso calls "Doc" during the 12-episode season.
Ted Lasso Season 2 is currently airing on AppleTV+. A new episode drops every Friday at 3 a.m. EST on the streamer.