'Ted Lasso': Coach Beard's Brendan Hunt Says Season 2 Is 'Darker Than Maybe a Sitcom Is Supposed to Be'
Ted Lasso Season 2 is here and coach Beard's Brendan Hunt is giving fans of the comedy series a glimpse at what's to come. Don't expect the newest episodes to be all jokes from Jason Sudeikis' title character Ted Lasso. Hunt says the show's sophomore season is "darker."
'Ted Lasso' is a feel-good Apple original series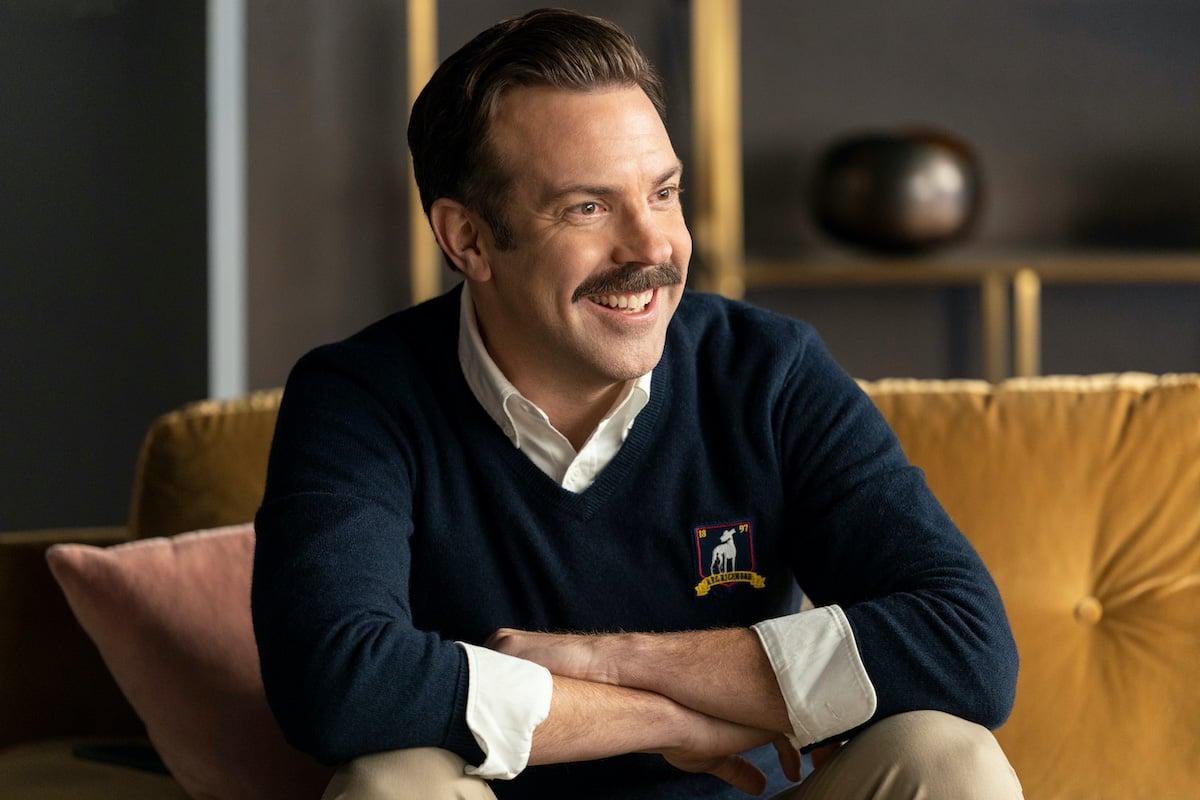 Ted Lasso debuted in August 2020 and it quickly became known as a heartwarming series. Inspired by promotional videos Sudeikis did as Lasso back in 2013, the show follows Lasso, a football coach from Kansas, as he travels across the pond to coach a Premier League soccer team.
On the surface, it's a classic fish-out-water story. There's humor in Lasso's lack of soccer knowledge and the way he addresses the AFC Richmond players. And, although it is certainly a comedy, the program offers up life lessons too. Think, a funny version of Friday Night Lights.
Brendan Hunt says 'Ted Lasso' Season 2 is 'darker than maybe a sitcom is supposed to be'
RELATED: 'Ted Lasso: Hannah Waddingham Wants Rebecca to Get 'More Colorful' and 'Reach Deeper Depths' in Seasons 2 and 3
Speaking to Collider in July 2021 Hunt, who is not only a Ted Lasso star but a co-creator too, discussed season 2. He shared that it's "darker" than the typical sitcom.
"It's darker than maybe a sitcom is supposed to be," he said before noting that even though it's a comedy there are also some dramatic moments.
"The thing is, it's really cool that people look at the show and come away with a feeling of positivity and real inspiration, but even in season 1, it's not all sunshine and roses. It's not the Teletubbies," Hunt explained. "We end up in a place of positivity after people go through some s—."
"It's about where you are, after you've gone through that, as opposed to just not going through anything. So, the microcosm of that is, people will continue to go through stuff in season 2, and you see some of that in the first few episodes, but there's a little bit more to come," he added.
'Ted Lasso' characters will be 'going through some things' in season 2
RELATED: 'Ted Lasso': Reciting Allen Iverson's 'We're Talking About Practice' Speech Wasn't in the Original Script
Other Ted Lasso cast members have echoed Hunt's comments about season 2 being "darker." Hannah Waddingham, the Game of Thrones alum who plays new AFC Richmond club owner Rebecca Welton, hinted at hard times to come for her character as well as Juno Temple's Keeley Jones.
"They're both going through some things during this season," she told the Los Angeles Times in July 2021. But whatever it is the friends go through Waddingham says "they are absolutely each other's anchor."
What about coach Lasso and the rest of the team? What's next for Roy Kent (Brett Goldstein) as his soccer star days came to an end? Or Nathan Shelley (Nick Mohammed)? Viewers will have to watch Ted Lasso Season 2 to see how it all unfolds. New episodes of Ted Lasso drop every Friday on AppleTV+ at 3 a.m. EST.