'Ted Lasso': Could Jason Sudeikis' Major Payday for Season 3 Change the Fate of Season 4?
Ted Lasso is officially more than halfway through its run, since the plan has always been to end it after season 3. But the unexpected success of the Apple TV+ series may have the creators changing their mind about the future of the series. Could star Jason Sudeikis' major payday for season 3 change the fate of the series' future?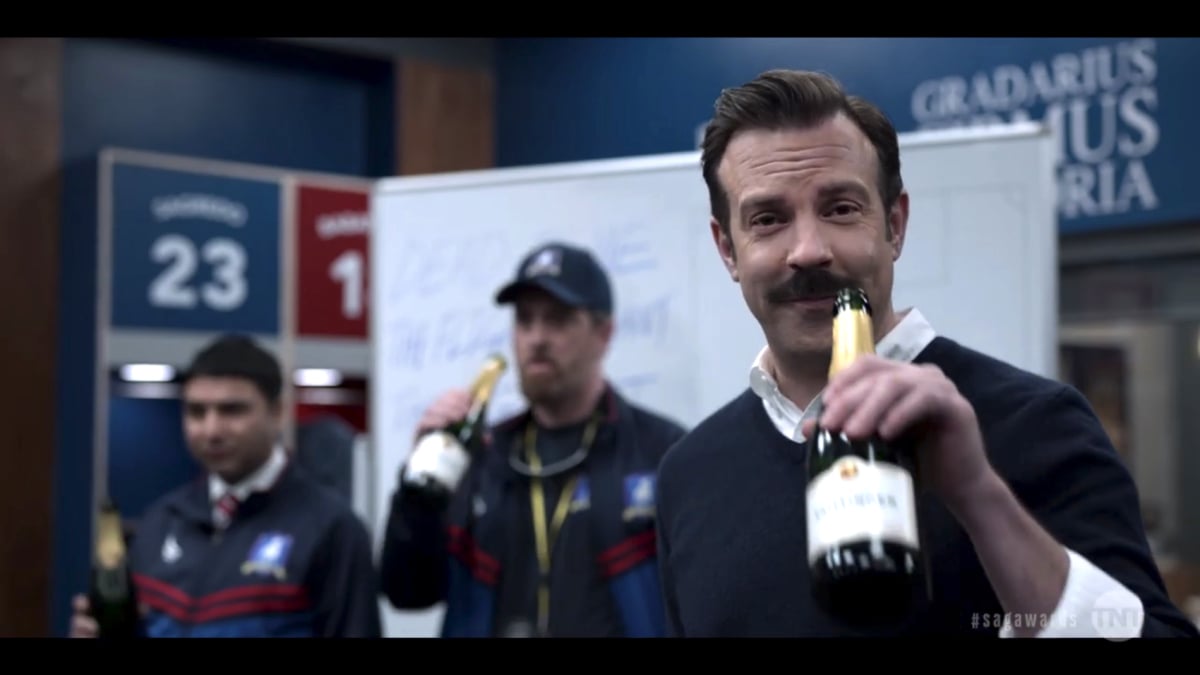 Jason Sudeikis intentionally planned a three-season run for 'Ted Lasso'
When Sudeikis created Ted Lasso along with Bill Lawrence, Brendan Hunt, and Joe Kelly, he planned out the entire series. From the beginning, the intention has always been to tell Ted's story over three seasons.
"That three-season arc is one that I see, know, and understand," Sudeikis told Entertainment Weekly.
At the 2021 PaleyFest LA, Lawrence said the show's creators already know the end game for everyone at AFC Richmond, not just Ted. That includes Roy Kent (Brett Goldstein), Keeley Jones (Juno Temple), Jamie Tartt (Phil Dunster), Rebecca Welton (Hannah Waddingham).
"[We] could tell you every single character on here's beginning, middle, and end journey," Lawrence explained.
The series set an Emmy record
There's no way that Sudeikis and the Ted Lasso cast and crew could have known that this series would premiere during a pandemic and strike such a chord with audiences. But that's exactly what has happened.
It's the first big hit for AppleTV+ — with both viewers and critics — and it's already setting Emmy records. This year, Ted Lasso received 20 nominations. Which was the most nods for a freshman comedy in the history of television. This cultural sensation is also a Peabody Award winner.
To capitalize on that success, the cast and crew just went through a round of contract negotiations with Apple and Warner Bros. which resulted in some huge raises.
Will Jason Sudeikis' major payday for season 3 result in a season 4 of 'Ted Lasso'?
According to The Hollywood Reporter, Sudeikis and the main cast — plus everyone in the writer's room — have new deals. Sudeikis inked a season 3 deal that will pay him around $1 million an episode. This is compensation for his role as the show's lead, as well as his roles of head writer and executive producer.
This sum is a massive increase from the $250,000 to $300,000 he was making per episode in the first two seasons. And, it's also a major signal from Apple that they are willing to back up "the iMoney truck" to Ted Lasso's door.
"I'm glad they are willing to pay for those three seasons. As far as what happens after that, who knows? I don't," Sudeikis says.
Bill Lawrence says the show's future after season 3 is up to Jason Sudeikis
Insiders say that Lawrence, Warner Bros., and Apple all want Ted Lasso to continue beyond season 3. But Lawrence has said publicly that the show's future is all up to Sudeikis.
During an appearance on Fake Doctors, Real Friends, a Scrubs rewatch podcast hosted by Zach Braff and Donald Faison, Lawrence touched on the possibility of season 4. He noted that Sudeikis is the father of two small kids, and he probably doesn't want to continue spending half the year in London shooting the series.
"Ted Lasso is a three-season show. After the third season, I will desperately try to get Mr. Sudeikis to do a…" Lawrence started, according to Comic Book.com. "The only way I think a fourth season of Ted Lasso exists would be if TL went and coached a soccer team that played about a block from Jason's house in real life, you know what I mean? He's got young kids."
Is a 'Ted Lasso' universe possible?
Sudeikis says that he's not worried about the future of Ted Lasso, and that's because of his history at Saturday Night Live.
"Create, destroy. Create, destroy. That's one thing you learn through improv, and it's one thing you learn through SNL. As long as we know what the show is, and know why it is what it is, that's all that I could offer anybody," Sudeikis said.
But even if he didn't want to continue Ted Lasso after season 3, that doesn't mean they couldn't continue a Ted Lasso universe. Six of the supporting stars in the series earned Emmy nominations, and all could lead their own series. Characters like Keely Jones and Roy Kent could work in a spinoff.
Ultimately, though, it comes down to what Sudeikis wants to do with this wonderful thing he has created. And fans can be confident that Ted Lasso will end at just the right time.
New episodes of Ted Lasso premiere every Friday on Apple TV+.