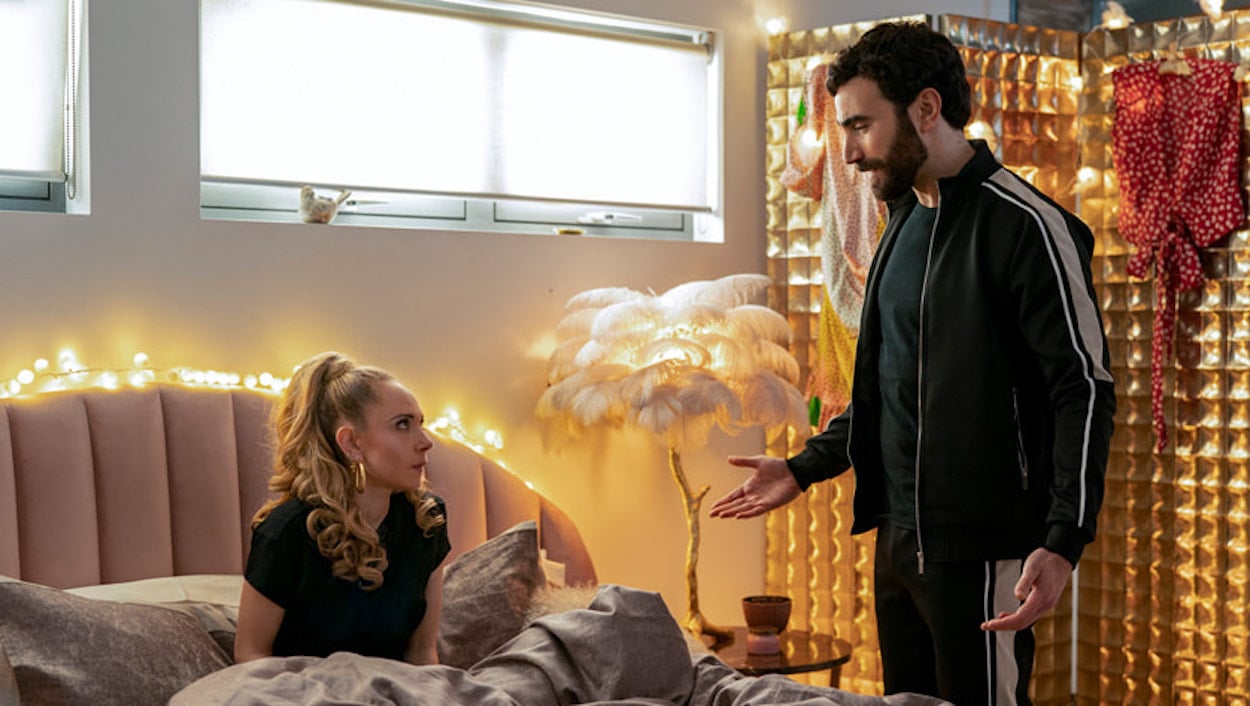 The 'Ted Lasso' Hair and Makeup Easter Eggs You Might Have Missed
While waiting for 'Ted Lasso' Season 3, we can go back and hunt for all the hair and makeup Easter eggs from the first two seasons the show's hair and makeup designer included.
There's no doubt Ted Lasso is a hit. The show mopped up for Season 1 at the 2021 Emmys, and stars Hannah Waddingham and Juno Temple could make history if they earn repeat nominations in 2022. We're not sure if Season 3 will be the end, but we can go back and hunt for all the hair and makeup Easter eggs from the first two seasons while waiting for it to arrive on Apple TV+.
[Warning: This article contains spoilers for Ted Lasso Seasons 1 and 2.]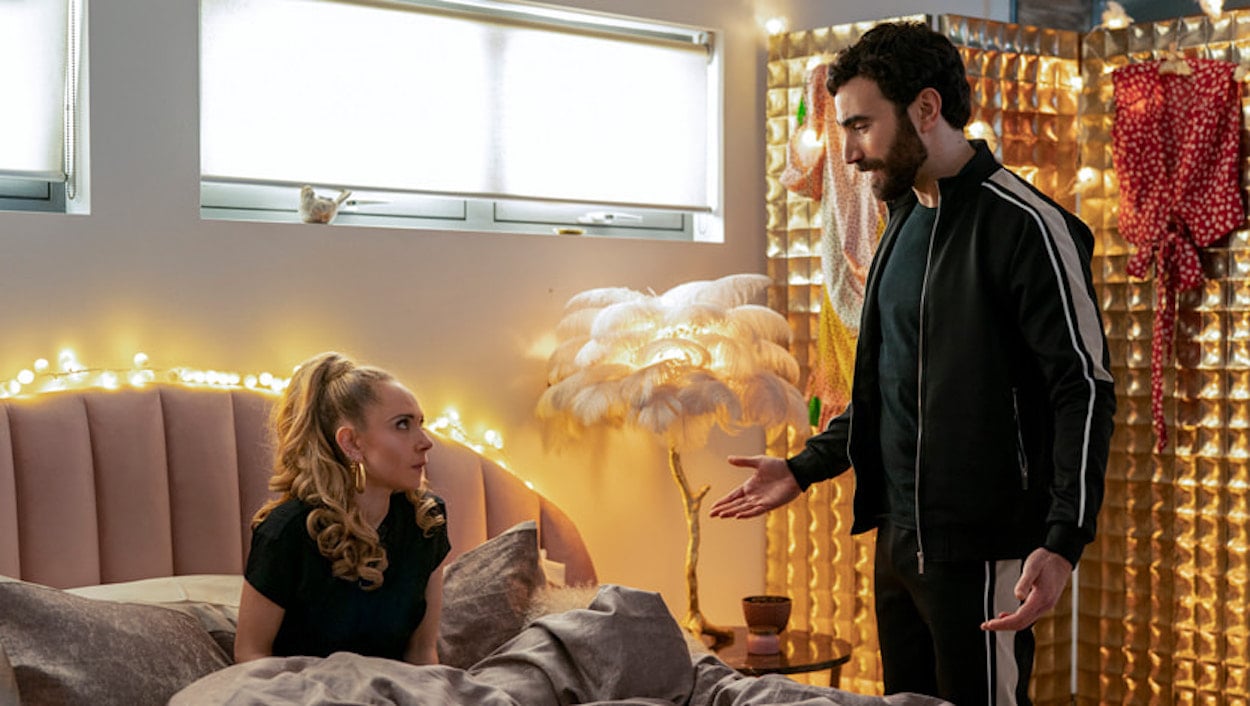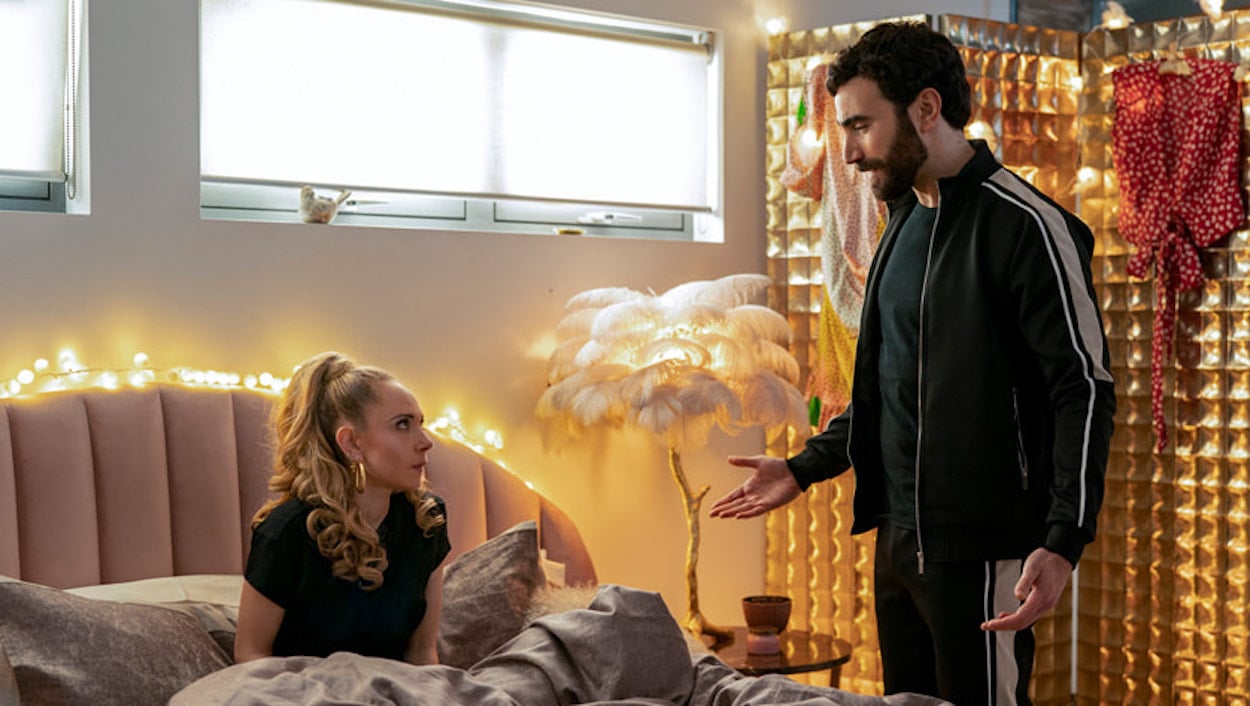 One 'Ted Lasso' episode was packed with Easter eggs
The episode titled "Rainbow" from Ted Lasso Season 2 proved to be a turning point for several characters. The epidoe included more than a dozen romantic comedy Easter eggs in its 38 minutes: 
Several nods to When Harry Met Sally.
Nate repeatedly gets turned away at a restaurant a la Julia Roberts in Pretty Woman. 
Roy returning to AFC Richmond mimics the classic rom-com trope of running to be with the one you love.
"You had me at coach," mimics a famous line from Jerry Maguire.
Those were all in one episode, but eagle-eyed fans might have noticed a few hair, makeup, and wardrobe Easter eggs that help tell the characters' stories. And if you missed them, Nicky Austin, the hair and makeup designer for the show, kindly pointed them out.
'Ted Lasso' Easter eggs are everywhere, according to the show's hair and makeup designer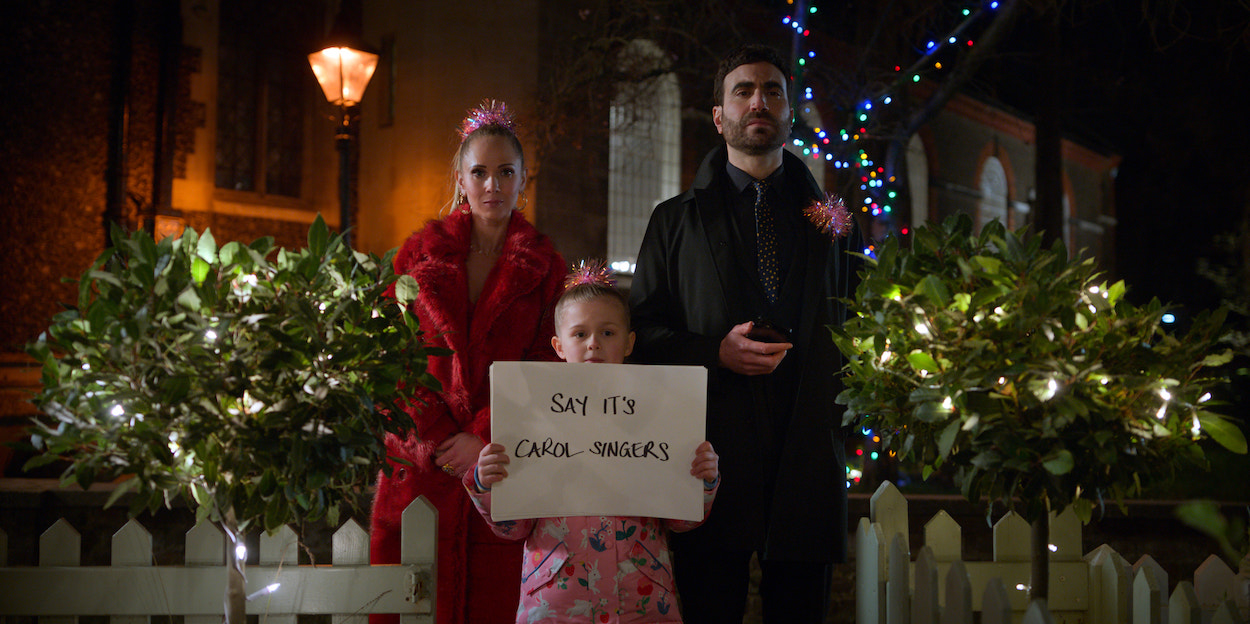 Between the whiplash of laughing from one-liners and sobbing because of a heartfelt moment, it's easy to miss the subtle character development in Ted Lasso. Sometimes, the hair, makeup, and wardrobe choices help show the characters' arc, as Austin recently revealed.
"I'll go, 'OK, there's gonna be a different look that we need to do. We need to do something different for Keeley on this day, and we need to do something different for Rebecca on this day.' And I'll try and track back," Austin said (via AOL). "For example, she had a really monumental scene … where she had her first kiss [with Roy] wearing this particular ponytail, and then she wore it again on his last game when he'd injured himself beyond repair."
One line that occurs several times in Ted Lasso is "Be a goldfish." Austin explained how she included a wardrobe Easter egg for Temple based on that line.
"When Sam was struggling with his conscience with the Dubai Air situation in Season 2, I managed to find this goldfish clip to put in Keeley's hair to show her support [for] Sam because he was told to be a goldfish," Austin said. "I kind of look at the scripts and try [to] find little Easter eggs if I can put them in anywhere."
Austin teased several more Easter eggs for the third season of Ted Lasso. Season 3 includes a few certainties and several unknowns.
'Ted Lasso' Season 3: What we know so far
We know Austin included some of her subtle Easter eggs in Season 3, and we know fans will be glued to the screen when Ted Lasso Season 3 hits Apple TV+. We don't know when that will be. Filming for the third season started in March 2022. Star and producer Brendan Hunt (Coach Beard) said a rumored summer start date is unlikely.
We're also not sure what will happen when Season 3 wraps. Brett Goldstein, who writes and plays Roy Kent, said the writing team approached its job as if Season 3 were the end of the series. Meanwhile, Hunt said he couldn't say for sure that the next one would be the last season. 
A couple of aspects of Season 3 are locked in, however.
The first two seasons lasted 10 and 12 episodes, respectively. Apple ordered 12 episodes for Season 3. 
Season 2 ended with Nick Mohammed's Nate doing a heel turn to be the villain. It was an unexpected outcome for a character that started as a timid equipment manager, but the actor said fans should expect more changes for Nate in Season 3.
In addition to watching for Austin's little Easter eggs, we'll be watching Ted Lasso Season 3 to see if the storylines wrap up or if there's a possibility the show extends to Season 4.
For more on the entertainment world and exclusive interviews, subscribe to Showbiz Cheat Sheet's YouTube channel.