'Ted Lasso' Star Hannah Waddingham Has an Interesting Musical Background
Ted Lasso is building bridges. The show takes place in the United Kingdom but stars an American actor playing a distinctly American character. Jason Sudeikis plays Ted Lasso, the American football coach who is brought in to coach soccer in the UK. Or, football as it is called across the pond. Ted builds cultural bridges on the show, and in real life, Ted Lasso accomplishes something similar.
It introduces a wider audience to U.K. customs, football culture, and British talent. One of those very talented actors is Hannah Waddingham, who is now a household name in the US thanks to Ted Lasso. According to Entertainment Weekly, acting isn't Waddingham's only talent.
Hannah Waddingham plays Rebecca in 'Ted Lasso'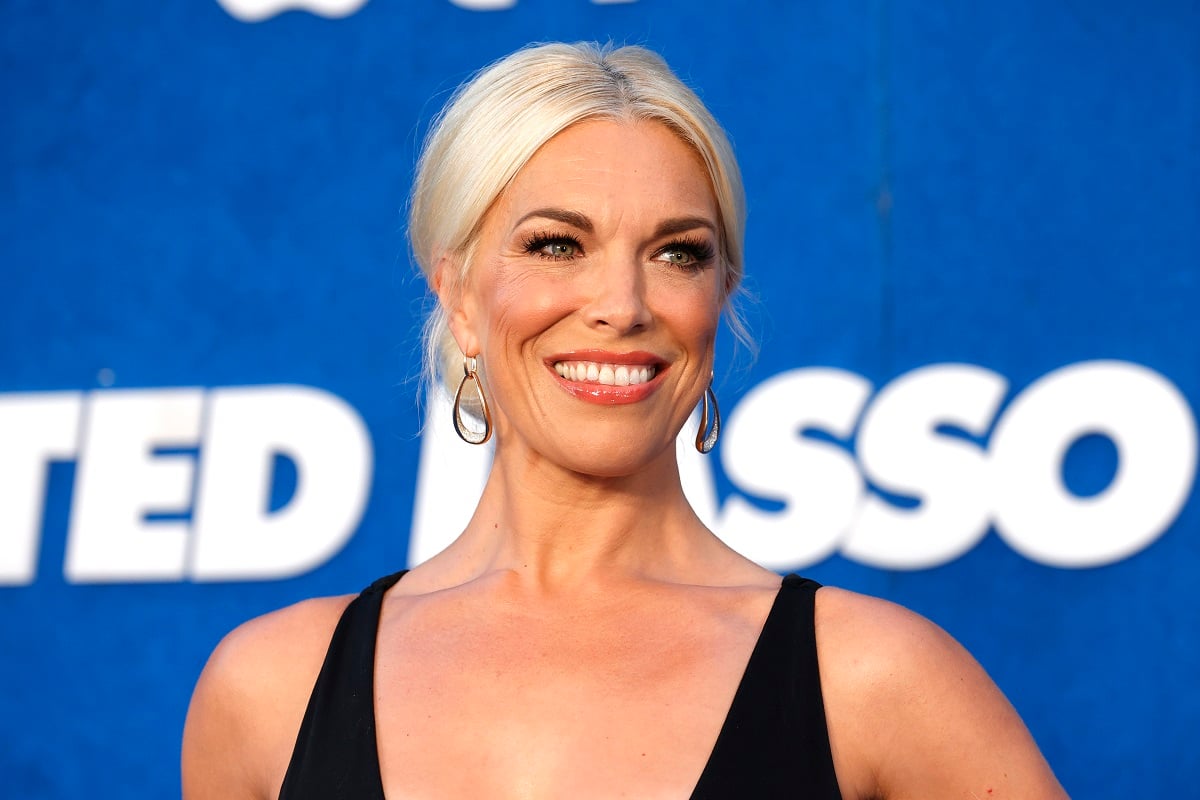 Waddingham plays Rebecca in Ted Lasso. Rebecca is undoubtedly one of the main characters. She's the whole reason Ted ended up in the U.K., to begin with. Rebecca wanted to ruin her husband's football team out of spite, so she hired the wrong kind of football coach. When Ted arrived, she expected disaster. She didn't count on Ted's positive, can-do attitude. Ted won Rebecca over in the first season with his famous shortbread biscuits, or cookies as they're called in the US.
According to Waddingham, she had to actually eat a lot of the pink-boxed biscuits that Ted brought Rebecca. Apparently, the cookies that they had on set were very bland, but Waddingham had to pretend that they were the best cookies she'd ever eaten. The fact that everyone who has seen Ted Lasso wants to try those cookies is a testament to Waddingham's acting prowess.
'Ted Lasso' has benefited from Hannah Waddingham's musical background
Acting isn't Waddingham's only talent. She's a gifted singer as well. In fact, Waddingham comes from a musical theater background and has been nominated three times for the most prestigious musical theater award in the U.K., the Laurence Olivier awards. She never won, but now her show has cleaned up at the Emmys. Waddingham herself took home the award for Best Supporting Actress at this year's Emmy awards, proving television may be where Waddingham belongs.
Even though she's been beyond successful on Ted Lasso, Waddingham has a clear passion for music. She even tried to be a pop musician, and released a pop single in 2000, titled "Our Kind of Love." Things didn't work out for Waddingham on that front, but she does get to sing on the set of Ted Lasso. This season, she stunned fans with her rendition of "Christmas (Baby Please Come Home)."
Hannah Waddingham has performed multiple times on 'Ted Lasso'
Fans couldn't believe Waddingham was doing her own singing in the musical number. The show's producer actually took to social media to prove it. Bill Lawrence shared a video of Waddingham performing on set, and it was downright electric. But that wasn't the first time Waddingham shocked her coworkers with her amazing voice.
In the first season of Ted Lasso, Waddingham sang during a scene where Rebecca was doing karaoke. She sang "Let it go," from Disney's Frozen, despite some reservations. She told Entertainment Weekly that she tried to get Sudeikis to pick another song. "I went to Jason and said, 'I've avoided singing this song since it came out, because it's a beast,'" Waddingham told him, but Sudeikis convinced her. Waddingham says that the actual writers of "Let it go" were ecstatic with her performance. "[They] said that they loved it and that's how they imagined it!"
RELATED: 'Ted Lasso': Coach Beard's Brendan Hunt on Why Dr. Sharon Fieldstone Is a 'Similar Foil to Roy' in Season 2