'Ted Lasso': Hannah Waddingham Thinks Rebecca 'Understands' Ted More Than Anyone Else
Rebecca Welton (Hannah Waddingham) started out wanting Ted Lasso (Jason Sudeikis) to be the demise of AFC Richmond in Ted Lasso. However, as the first season progressed, the two became friends, often comforting one another during personal crises.
In season 2 of Ted Lasso, Ted and Rebecca are still close friends. During an interview with Entertainment Tonight, Waddingham shared that she thinks Rebecca knows Ted more than any other character.
[Spoiler Alert: This article contains spoilers for season 2 episode 6 of Ted Lasso.]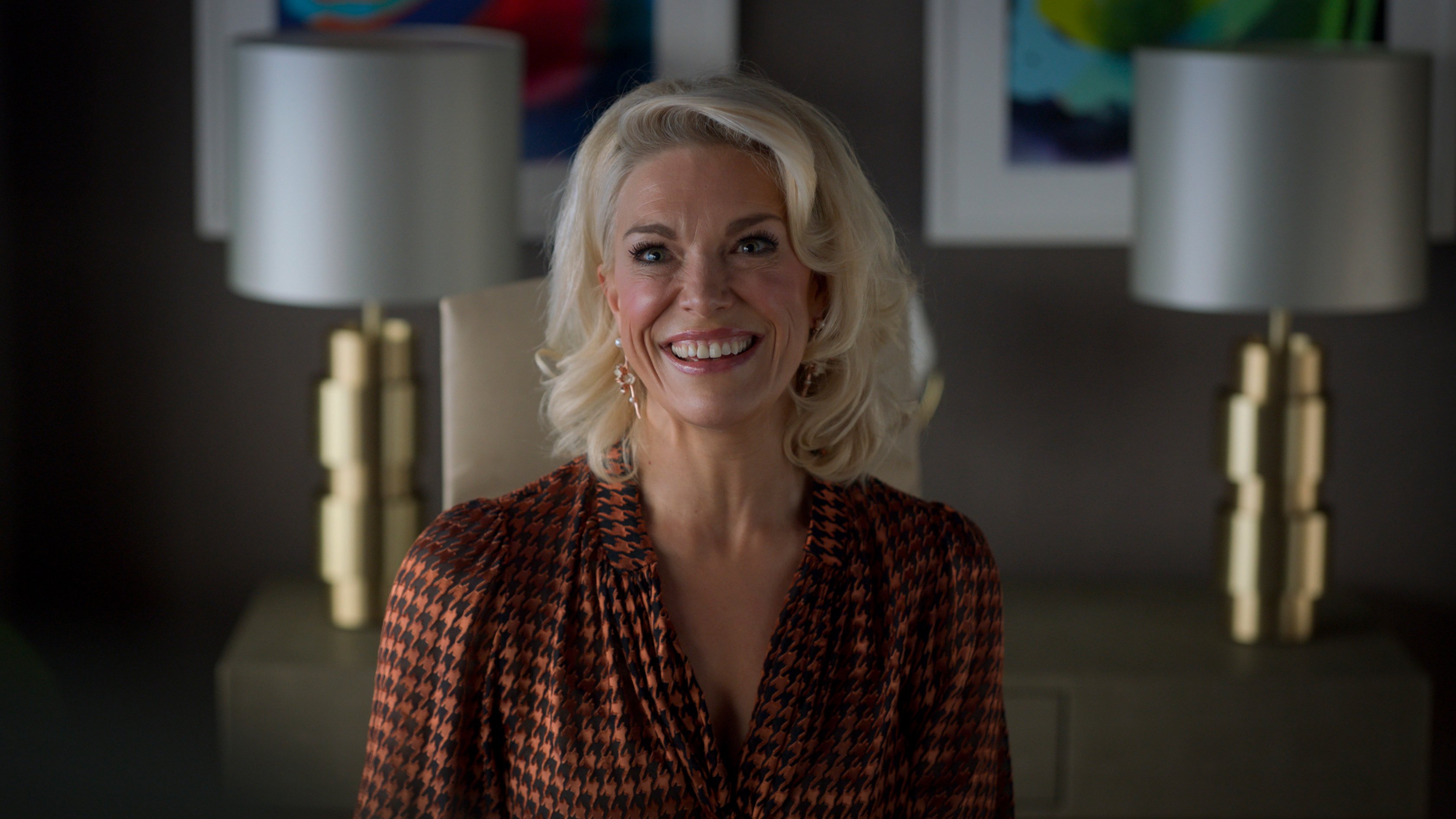 Ted has a panic attack in the newest episode of 'Ted Lasso'
In season 1 episode 7 of Ted Lasso, "Make Rebecca Great Again," Ted has a panic attack after a game while at a karaoke bar with the team. Rebecca finds him outside and stays with him until he feels better.
Throughout the second season of the Apple TV+ series, it is clear that Ted is feeling down underneath his sunny exterior. In season 2 episode 6 of Ted Lasso, "The Signal," Ted receives a phone call from his son's school because his son forgot his lunch.
While Ted's ex-wife is able to bring his lunch, this makes Ted feel helpless as he is all the way in London away from his family. Later in the episode, Roy Kent (Brett Goldstein) tells Ted that he made Jamie Tartt (Phil Dunster) an "average" player with his positive teachings.
During a game, Roy encourages Jamie to temporarily revert back to his cocky ways. As Ted watches the game, he begins to have a panic attack while thinking about his son, Jamie, and Jamie's father.
Rebecca sees Ted leave and instantly realizes that Ted is having a panic attack. She tries to look for him but only finds his jacket on the floor of the locker room. At the end of the episode, Ted asks the team's psychologist, Dr. Sharon (Sarah Niles), for help.
Hannah Waddingham thinks Rebecca 'understands' Ted the best
In Ted Lasso, Rebecca is the only one who recognizes Ted left the game due to a panic attack. Roy, Coach Beard (Brendan Hunt), and Nate (Nick Mohammed) all believed Ted's lie that his stomach was upset.
Speaking with Entertainment Tonight, Waddingham revealed why Rebecca is the only one who notices what Ted is going through.
"She understands that she can see it before anyone else," she said.
Waddingham continued, "She can see it brewing in him when she's up in the stands. She can see the way his back is moving, that something is wrong. She can see the speed of how he's leaving, the pace of his feet, that something's wrong."
Rebecca is worried about Ted
While viewers know that Ted found his way to Dr. Sharon's office, Rebecca is unable to help Ted after the game, leaving her concerned about him.
"And I love the fact that we then find her in his office, we then find her finding his coat on the floor of the locker room," Waddingham told Entertainment Tonight. "She's consumed as if she's having a panic attack herself."
New episodes of Ted Lasso premiere on Apple TV+ each Friday.