'Ted Lasso': Hannah Waddingham Says Co-Star Juno Temple Embodies the Show's 'Vibe'
Ted Lasso is a feel-good comedy about Jason Sudeikis' title character and AFC Richmond but one actor perfectly embodies the show's "vibe," according to Hannah Waddingham. Who is it? Her co-star Juno Temple.
Hannah Waddingham and Juno Temple are friends both on-screen and off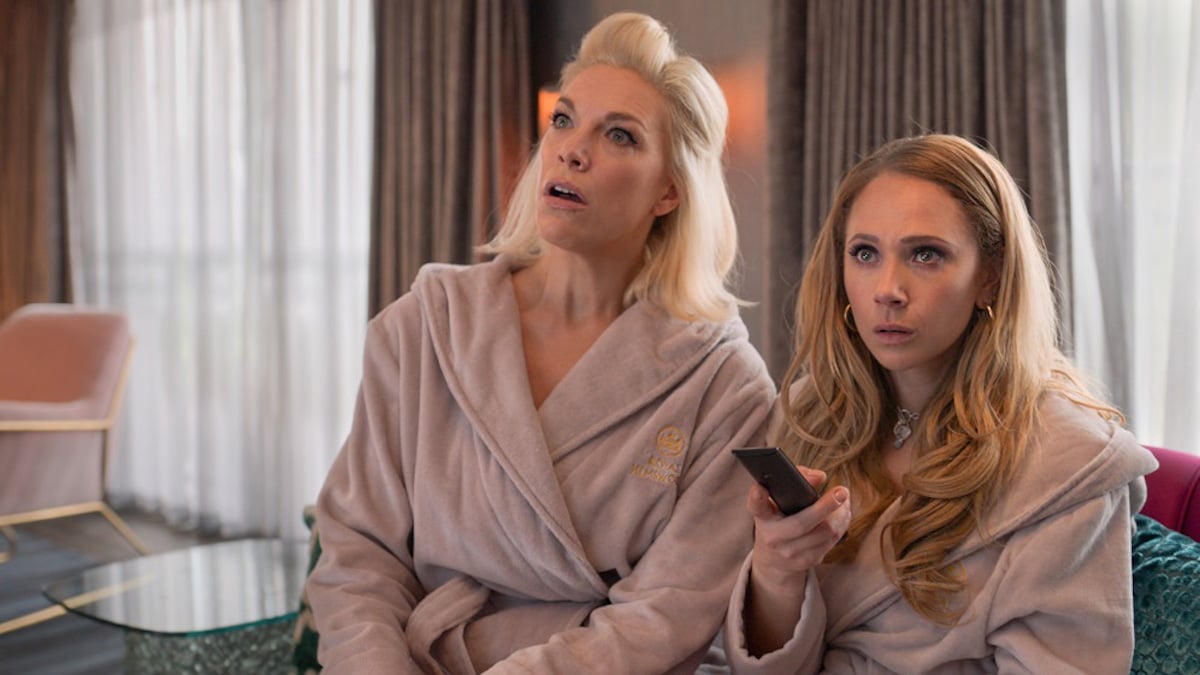 Waddingham and Temple don't have to pretend to be friends on Ted Lasso and that's because they hit it off when they met. The actors are close friends just like their characters Rebecca Welton (Waddingham) and Keeley Jones (Temple).
Waddingham, who Ted Lasso fans might recognize from her memorable role on Game of Thrones, told the Los Angeles Times in July 2021 that she and Temple were introduced at the table read for the pilot. Very quickly it became clear they wouldn't have to rely on their acting skills to play friends on TV.
"It was immediate," Waddingham said of her chemistry with Temple. "I mean, the luck that it was completely reciprocated from the first time we laid eyes on each other; it was proper love at first sight, it really was."
"None of it is forced. None of it is for cameras. And that's really lovely. If anybody thinks it is [forced], she and I know what we are to each other, and that's all that counts," she added. "And I'm just pleased that that translates to on-screen."
Welton and Jones' friendship blossomed throughout Ted Lasso Season 1. On one occasion they bonded over champagne in a bike taxi. Another time they headed to Liverpool, England, with the team.
Juno Temple embodies the 'Ted Lasso' 'vibe', according to Hannah Waddingham: 'This girl is that in spades'
RELATED: 'Ted Lasso' Biscuits Don't Actually Taste Good, According to Hannah Waddingham: 'You Have No Idea How Bland They Are'
During the same interview with the Los Angeles Times Waddingham said her co-star is the Ted Lasso "vibe." 
"When we talk about the Ted Lasso vibe, this girl is that in spades: accepting people for who they are, warts and all," she said.
Waddingham continued, saying Temple's made a difference in her life by being her friend.
"And that's why she's been such an important piece to be added to my life, because I've never met anyone like her," she explained. "I can't think of a time when I've heard her saying anything unkind about anyone, and being around her makes you want to be a better person. And I don't mean that in a saccharine way. It's just a fact."
Where did 'Ted Lasso' leave Rebecca Welton and Keeley Jones at the end of season 1?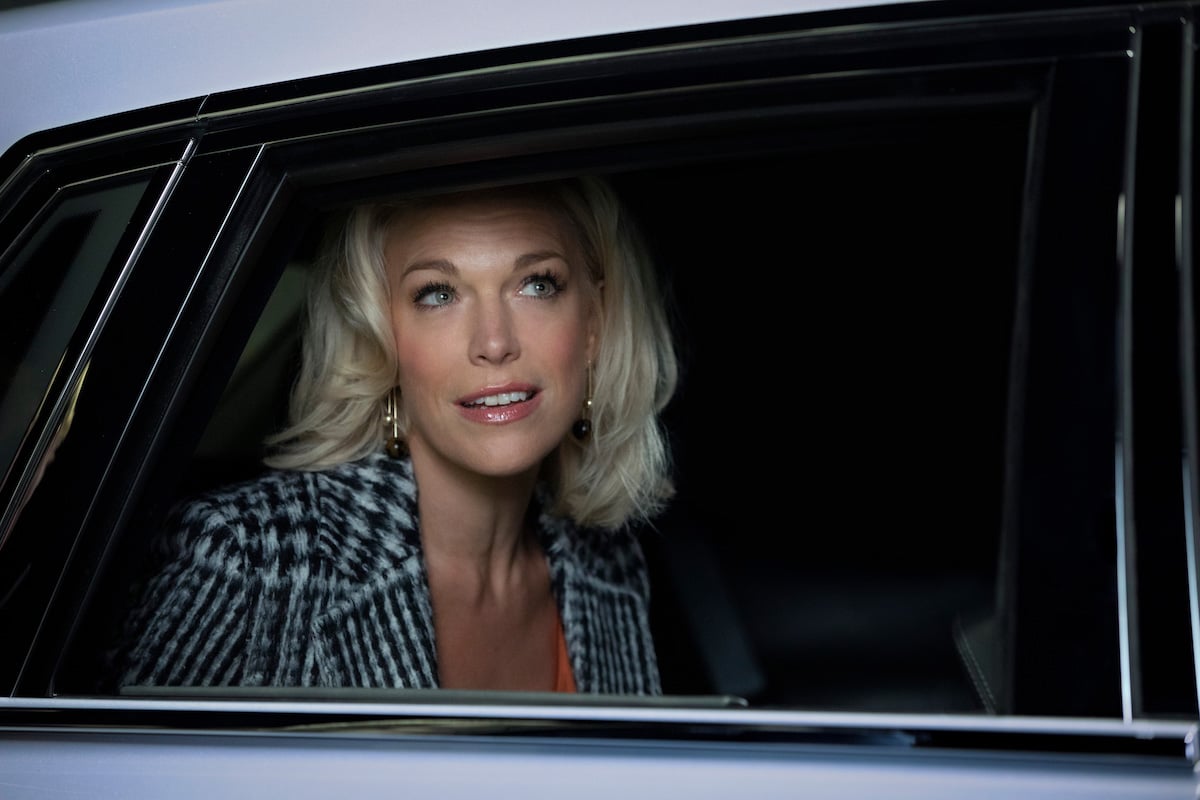 RELATED: 'Ted Lasso: Hannah Waddingham Wants Rebecca to Get 'More Colorful' and 'Reach Deeper Depths' in Seasons 2 and 3
Ted Lasso Season 2 is underway so where did Welton and Jones end season 1? The short answer, on a high note of sorts. Even though things didn't go as planned with the team Welton had made amends with coach Lasso. Meanwhile, Jones's relationship with Roy Kent (Brett Goldstein) was still going strong. And, of course, through it all Welton and Jones had each other. 
Ted Lasso Season 2 is currently airing on AppleTV+. A new episode drops every Friday at 3 a.m. EST on the streamer.