'Ted Lasso': Hannah Waddingham Teases Rebecca's Love Life Will Take a Dramatic Turn in Season 2
Rebecca Welton (Hannah Waddingham) has experienced quite an evolution throughout Ted Lasso. At the start of the Apple TV+ series, Rebecca was determined to destroy AFC Richmond as a way to get back at her ex-husband, Rupert (Anthony Head). By the second season of Ted Lasso, Rebecca is dating again and is a supportive owner of AFC Richmond, determined to help the team in any way she can.
During an interview with Beyond the Trailer, Waddingham gave some hints about Rebecca's storyline in season 2 of Ted Lasso. According to Waddingham, Rebecca's love life could take quite a turn in the new season.
[Spoiler Alert: This article contains spoilers for season 2 of Ted Lasso.]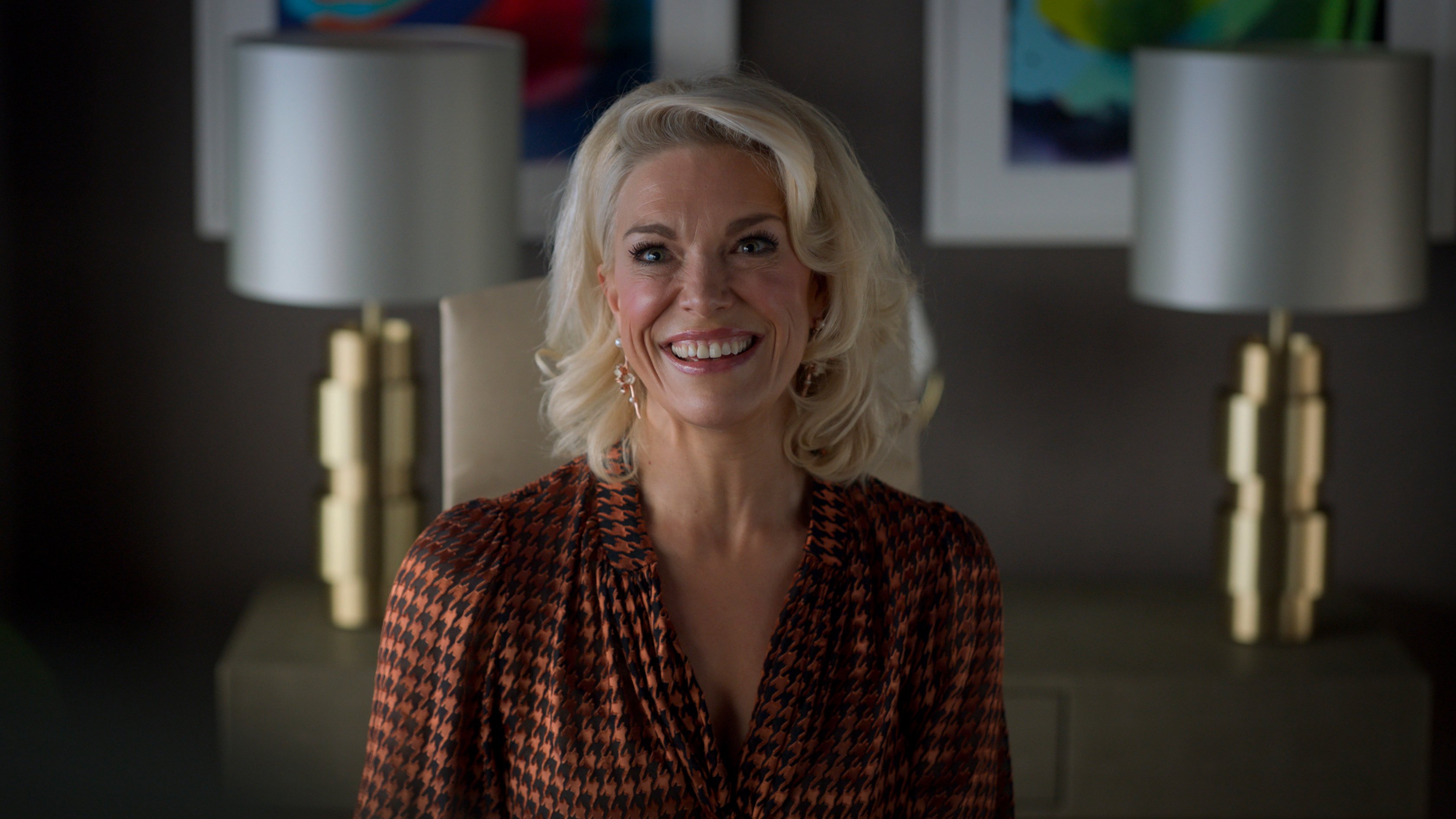 Rebecca is a leader in season 2 of 'Ted Lasso'
In the series, Rebecca became the owner of AFC Richmond thanks to her divorce settlement with Rupert. Because Rupert constantly cheated on her and treated her terribly in their marriage, Rebecca sets out to destroy AFC Richmond by hiring Ted Lasso (Jason Sudeikis) to coach the team.
Rebecca eventually comes clean about her plan and apologizes to Ted. The second season begins with Ted, Rebecca, Coach Beard (Brendan Hunt), Leslie Higgins (Jeremy Swift), Keeley Jones (Juno Temple), Nathan (Nick Mohammed), and the team determined to be promoted to the English Premier League.
In her interview with Beyond the Trailer, Waddingham teased Rebecca's arc in the second season.
"That's our demon writers, I mean we've got equal men and women Jedi Knights in that room, and I'd love to be a fly on the wall when some things come up," she said. "And you know what comes up through those episodes."
She continued, "I would have loved to have been a fly on the wall. Because I think this season is shaking it up and leaving no stone unturned, and we're seeing the darkness and light of every single character."
Rebecca's love life could surprise 'Ted Lasso' fans
So far, fans have seen Rebecca date one man in season 2 of Ted Lasso, and she also joined a dating app Keeley is promoting called Bantr. During the interview with Beyond the Trailer, the host Grace Randolph teased Rebecca's life will get "tricky" in the new season.
"I have to say with no spoilers, Rebecca is navigating some tricky waters for an employer," Randolph said.
Waddingham laughed and refused to give any specifics about the storyline in question. Still, Waddingham did hint that the situation in question could involve romance.
"I really hope that they'll be the moments where they're thinking 'Oh God, woman, don't do that. Don't be with him. What are you doing? Move on!' And then I hope that they have moments going 'No, no, no, no stay there, stay there, stay. That's cool,'" Waddingham shared.
There will be a 'dark' turn in the second season
Ted Lasso may be known for its wholesome nature and optimism, but Waddingham admitted that the new season will show the "dark" each character is capable of.
"There is that which is dark in everyone," Waddingham told Beyond the Trailer. "Yeah, and that you have to, you know, acknowledge it and move on on any given day. And sometimes the person that you don't think will help you move on, does."
New episodes of season 2 of Ted Lasso premiere on Apple TV+ each Friday.