'Ted Lasso': Hannah Waddingham Thinks the Show Foreshadowed Rebecca and Sam's Connection
On Aug. 27, season 2 episode 6 of Ted Lasso, titled "The Signal," premiered on Apple TV+. The episode gives the answers to multiple plotlines, including Rebecca Welton's (Hannah Waddingham) mysterious Bantr match. Unbeknownst to both of them, Rebecca's match is none other than AFC Richmond player Sam Obisanya (Toheeb Jimoh).
While some fans might think the revelation with Sam and Rebecca is shocking, Waddingham told Entertainment Tonight the series has actually been teasing the connection for quite some time.
[Spoiler Alert: This article contains spoilers for season 2 episode 6 of Ted Lasso.]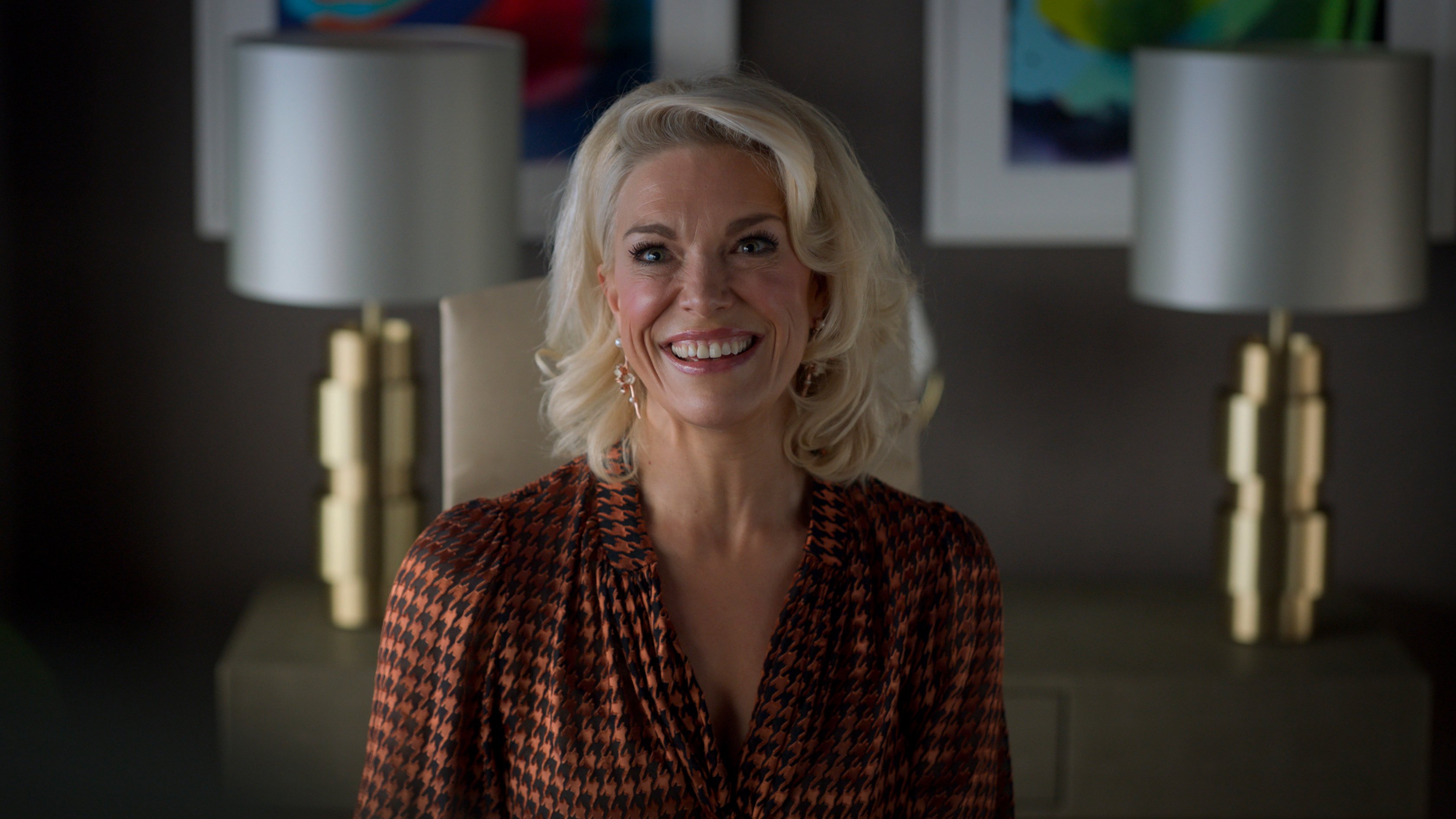 Sam and Rebecca are anonymously messaging in 'Ted Lasso'
In season 2 of Ted Lasso, Keeley Jones (Juno Temple) introduces a new dating app to the team called Bantr, and the app later becomes the team's official sponsor. Bantr is different from other dating apps by not having pictures, so users must communicate with others without knowing what their matches look like.
Rebecca begins messaging someone, and over the course of several weeks, it appears Rebecca is quite smitten with her mystery Bantr match. In "The Signal," Rebecca is hooking up with a younger man named Luca (Oliver Savile) while getting emotional fulfillment from her conversation on Bantr.
At the end of the episode, Rebecca invites Luca over just as her match on Bantr asks to meet up. The next scene then shows Sam in a car with his teammate after a game sending the message.
RELATED: 'Ted Lasso': What Hannah Waddingham Found 'Quite Odd' About Rebecca Welton in Season 2
Hannah Waddingham thinks Sam and Rebecca's possible compatability is not shocking
Since the first season, Rebecca and Sam have shared several small moments together. In season 1 episode 6, "Two Aces," Sam asks Rebecca to join the team for a special team ritual. At first, Rebecca assumes he is asking her on a date, and he admits she is mistaken before telling her she must be asked on dates often.
A few episodes later at a karaoke bar, Sam offers to hold Rebecca's jacket while she sings "Let It Go" from Frozen. In the second season, he comments to Rebecca that since her performance, he has watched Frozen several times.
"I think it was coming then, it was coming with who takes her jacket in the karaoke scene," Waddingham told Entertainment Tonight of Rebecca and Sam's Bantr connection.
Hannah Waddingham likes the idea of Sam and Rebecca dating
In her interview with Entertainment Tonight, Waddingham shared that she thinks fans should be disappointed in Rebecca repeatedly seeing Luca.
"That's what I love. Through the whole of season 2, I want the audience to be along with Rebecca going, 'Oh girl, what are you doing? Not him, not him, jog on,'" she said.
RELATED: 'Ted Lasso': Brett Goldstein Once Joked He Tried 'to Report' Hannah Waddingham to 'HR'
Waddingham also admitted she likes that fans could be shocked by or invested in Sam and Rebecca's relationship.
"And then when we get Sam, I hope that people just go, 'Oh my god, hold on a minute,' and let their brains go, 'Do we want this? Don't we want this? I guess we do, or no, we don't. Do we? Does she want that?' And I love that," Waddingham told Entertainment Tonight.
New episodes of season 2 of Ted Lasso premiere on Apple TV+ each Friday.