'Ted Lasso: Hannah Waddingham Wants Rebecca to Get 'More Colorful' and 'Reach Deeper Depths' in Seasons 2 and 3
Expect to learn more about Rebecca Welton on Ted Lasso if Hannah Waddingham has anything to say about it. The actor in the Jason Sudeikis-led comedy wants to see the many sides to her character as the AppleTV+ series continues.
[Spoiler alert: This article contains spoilers from Ted Lasso Season 2 Episode 1, "Goodbye Earl."]
Rebecca Welton is the new owner of AFC Richmond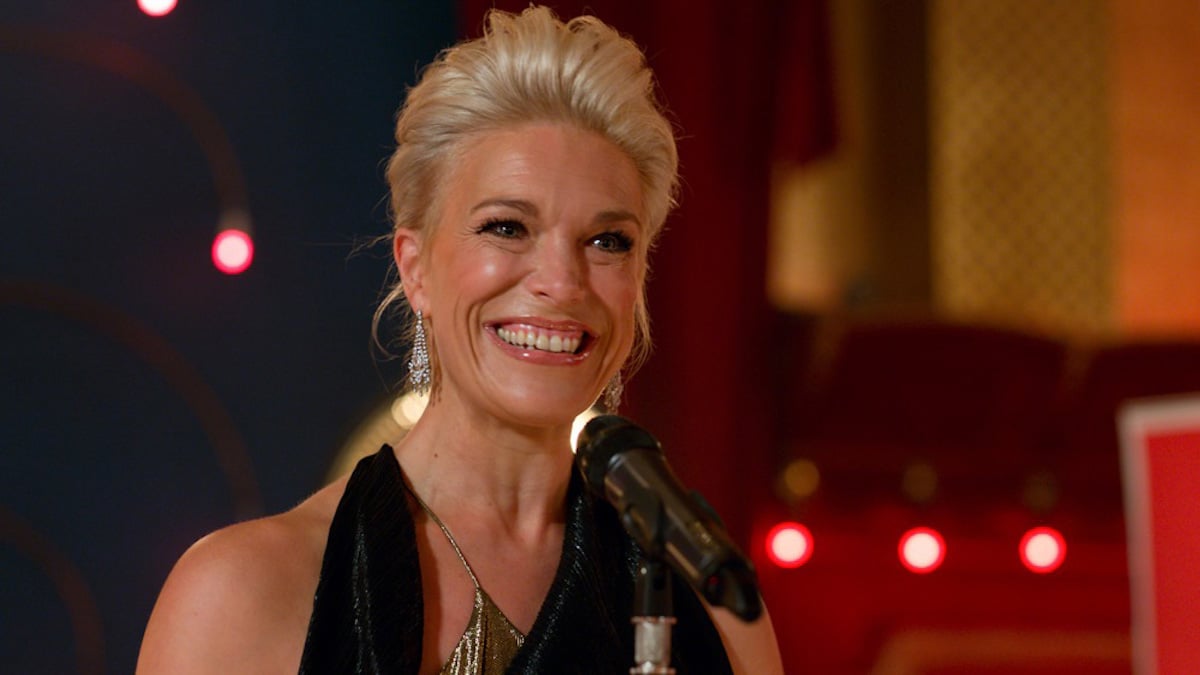 Who is Rebecca? When Ted Lasso viewers first met her — the show debuted in August 2020 — she was the newly-divorced woman taking over ownership of AFC Richmond from her ex-husband Rupert Mannion (Anthony Head). She wasn't nice to staff and her only goal was to destroy the club to get back at Rupert for his infidelity.
The first order of business, fire the current coach and replace them with the spectacularly underqualified Ted Lasso (Sudeikis). Then, slowly but surely, dismantle the Premier League team. Except Rebecca ended up liking Ted and by the end of the season, she found herself rooting for Richmond to win.
Hannah Waddingham wants to see much more from her 'Ted Lasso' character in the future
RELATED: Hannah Waddingham Says She Asked the Universe For Her Role in 'Ted Lasso' — And Got Exactly What She Wanted
Waddingham, who some Ted Lasso viewers may recognize from Game of Thrones, discussed what's next for Rebecca after the show's first season aired. The 47-year-old told Awards Daily in January 2021 that she's "so invested" in the character and that she wants to see her be "more colorful." 
"I have to just trust that where the writers' room took her from Season 1 can only get more colorful and reach deeper depths in Seasons 2 and 3," she said.
AppleTV+ renewed the series in October 2020 and Sudeikis has the story planned out. As for Waddingham and Rebecca, the actor's equal parts "excited" and "nervous" about what's to come.
"I'm excited, but I'm equally nervous because I'm so invested in her, which I think is a good place to be," Waddingham said. "She's precious to me, a great pal that I want to hold the hand of and guide through it."
Where did 'Ted Lasso' Season 1 leave Rebecca Welton?
RELATED: 'Ted Lasso' Dart Scene Was Perfected Last-Minute by Jason Sudeikis, Hannah Waddingham Says
Rebecca went through quite a change in season 1. She went from doing everything she could to sabotage Richmond to, later, setting her sights on a championship. Not to mention what she went through personally after Ted's arrival. 
Rebecca opened up to the American coach about how her ex-husband's constant digs damaged her self-esteem. She also struck up an unexpected friendship with Keeley Jones (Juno Temple).
So where is Rebecca at the start of Ted Lasso Season 2? In the "Goodbye Earl" season opener she's dating again. She brings her new boyfriend on a double date with Keeley and Roy Kent (Brett Goldstein). And after some surprisingly sweet comments from Roy, she breaks up with her perfectly fine boyfriend to go in search of someone great.
What does the future hold for Rebecca? More karaoke performances of Frozen's "Let It Go" or more run-ins with Rupert? Whatever it is she'll have Keeley, Ted, Higgins (Jeremy Swift), and the rest of AFC Richmond there to support her.
A new episode of Ted Lasso drops every Friday on AppleTV+.