'Ted Lasso': Higgins' Jeremy Swift Says That Jazz Beard Was Jason Sudeikis' Idea
Among the many lovable characters on Ted Lasso is Leslie Higgins. Played by Jeremy Swift, Higgins is full of surprises. When he's not bumbling around the AFC Richmond offices or racing to work after having breakfast with his kids he's dishing out sage pieces of advice as a member of the Diamond dogs and playing the double bass. So how did the jazz beard happen? That was all co-creator and star Jason Sudeikis (Ted Lasso).
Who is Leslie Higgins on 'Ted Lasso'?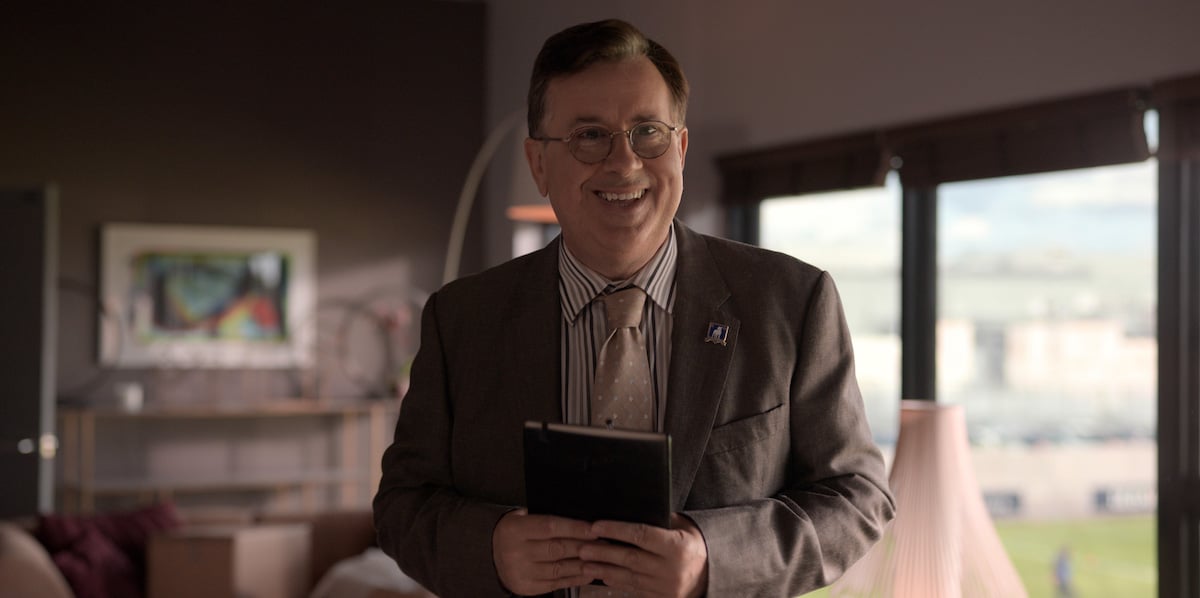 Just like everyone else at AFC Richmond Higgins goes on a journey from season 1 to season 2. He's No. 2 to the new AFC Richmond owner Rebecca Welton (Hannah Waddingham) in early episodes of Ted Lasso.
Rebecca blackmails him to help her sabotage the club. However, as Higgins gets to know coach Lasso he has a crisis of conscience. When he voices his concern Rebecca reminds him how he failed to tell her about the affairs her ex-husband Rupert (Anthony Head) had while he owned the team. As Rebecca noted, Higgins used to have lunch with her during Rupert's clandestine meetings.
Rebecca went on to fire Higgins. She eventually had a change of heart, dropped the revenge plot, and apologized to Higgins before offering him a job as the head of football relations. He returned to the team and by Ted Lasso Season 2 everyone at Richmond knew there was a lot more to bumbling Higgins than being afraid of Rebecca.
Jason Sudeikis randomly suggested Higgins have a jazz beard, Jeremy Swift says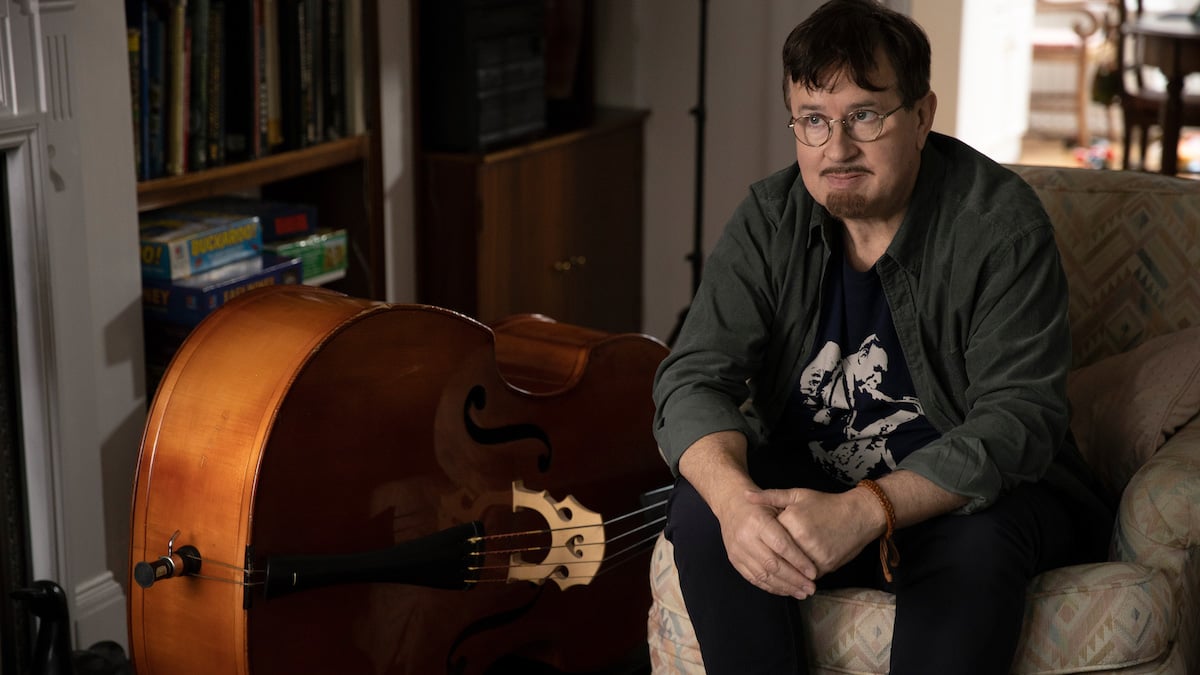 RELATED: 'Ted Lasso' Biscuits Don't Actually Taste Good, According to Hannah Waddingham: 'You Have No Idea How Bland They Are'
The jazz beard Higgins sported when Rebecca found him at home jamming on his double bass was, according to Swift, Sudeikis' idea. The star and co-creator of Ted Lasso looked at Swift one day, who is the son of two music teachers and an accomplished jazz musician, and suggested the change in Higgins' look. 
In an August 2021 interview with the Los Angeles Times Swift described how it all happened with Sudeikis simply saying, "Maybe a jazz beard?"
"I said, 'Ooh, I play jazz on the double bass,' and he thought I meant in an amateur way. I said, 'No, I think I'm quite good,'" Swift added.
And that's how Higgins' musical talents and jazz beard were born.
Jeremy Swift has another personal connection to 'Ted Lasso'
RELATED: 'Ted Lasso': Jamie Tartt's Phil Dunster Explains How Those Soccer Scenes Are Filmed — 'It Takes a Lot of Time and Good Editors'
Not only does Swift showcase his own musical talents on Ted Lasso but his actor wife, Mary Roscoe, also makes an appearance on the Apple original series. She plays his onscreen wife, Julie. 

Ted Lasso co-creator "Bill Lawrence had asked, 'How well do you get on with your wife?'" Swift told the LA Times. "I said, 'Well, we're not divorced.' He said, 'We've seen her [for a casting], we think she's lovely and we'd like her to play your wife in an episode.'" 
Roscoe's since appeared in a number of episodes, most recently appearing in season 2's holiday episode where Higgins and his family hosted Richmond players for Christmas dinner.
Ted Lasso is on AppleTV+. A new episode drops every Friday at 12 a.m. PT and 3 a.m. EST.