'Ted Lasso': Jason Sudeikis Dishes Inside Details of Season 3 and Possibility of Season 4
Ted Lasso has become a fan favorite. The Apple TV+ show was recently renewed for a third season and if that isn't enough proof of its success, it took home seven Emmy's at the 2021 show. Now, fans are wondering what Jason Sudeikis and his team have up their sleeves for next season, and if the show can stretch on to a fourth season.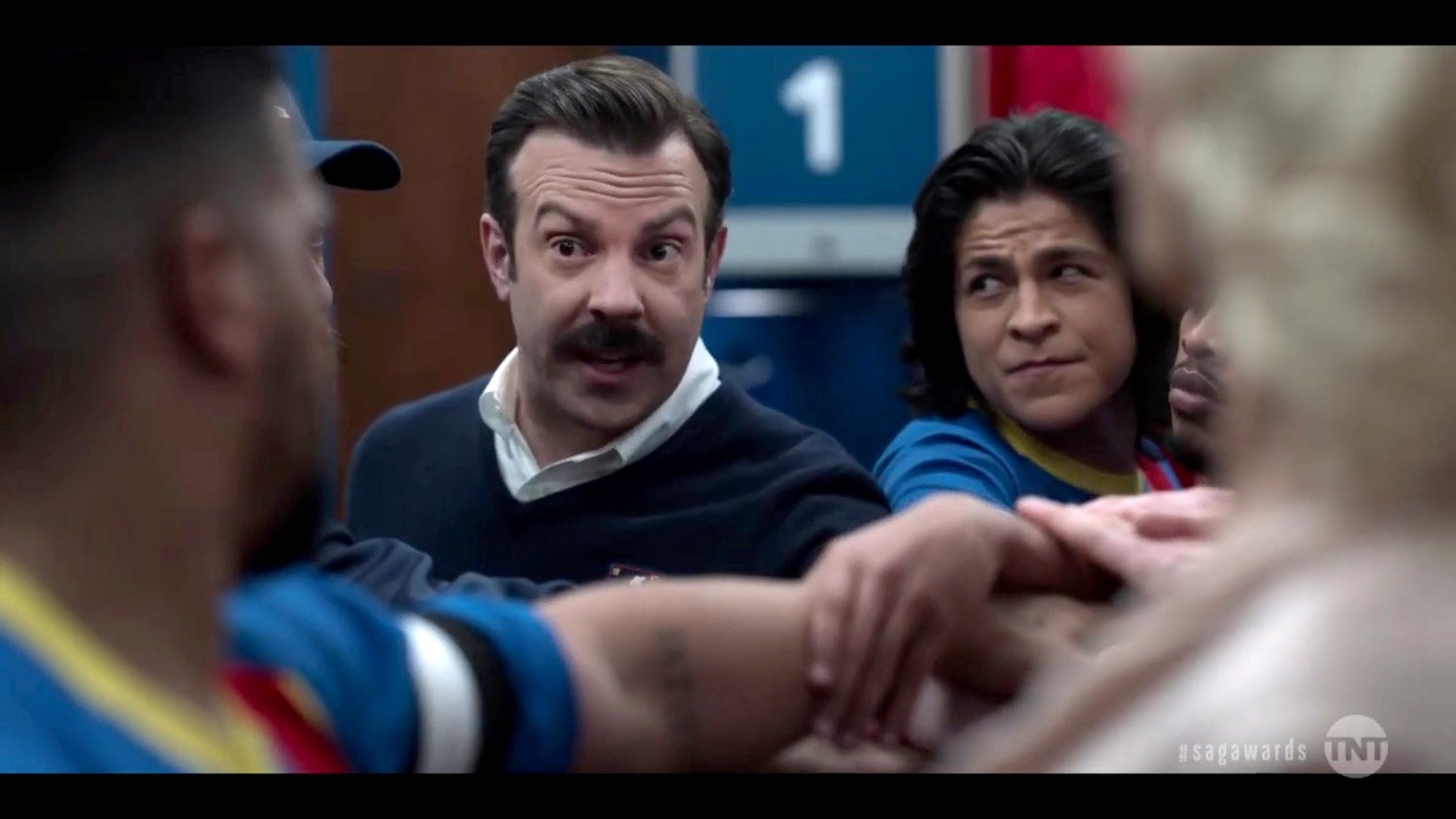 What's in store for 'Ted Lasso' Season 3 and 4?
With the culmination of season 2 leaving fans wanting more, writing has already started for season 3. Production is scheduled to begin in 2022. Because the writers are in the middle of working on season 3, there are no plans for season 4 quite yet.
"I feel like a real coach when I have to tell folks you can't look at season 4 when we're in the middle of season 3," Sudeikis told Entertainment Tonight. "We can't worry about the championships when we're in the first round of playoffs, you know?
"We got to take it one game at a time," he continued, saying that there are "many factors" that would decide whether Ted Lasso continues for a fourth season. "As cliche as that may sound, there's actually truth. It's hard to think about what to do in the distant future when you're trying to deal with what's right in front of you."
Will there be spin-offs?
Before the show became so successful, it was long rumored that the story had a three-season arc. Even if fans don't get a fourth season, they may not have to say goodbye to the characters forever. Sudeikis recently revealed that spin-offs aren't completely out of the realm of possibility. He noted that Hannah Waddingham, who plays Rebecca Welton, and Juno Temple, who plays Keeley Jones, would be a great "crime-fighting duo."

"I think that's one of the neatest things about the show, at least for me," Sudeikis said. "To watch over and over these performances by these amazing actors, this great cast. I really enjoy watching every single one of them and it's so fun on the writing side just to pair up anybody.
"Literally, take any two of them and kind of like [mix them up], it's fun to think about," he continued. "So, I mean, I would love for the first show to have six different spinoffs."
How did 'Ted Lasso' come about?
Ted Lasso has been one of the most surprisingly heartfelt comedies of the coronavirus (COVID-19) pandemic. The show follows Ted Lasso, an American football coach, as he moves to London to coach a soccer team. Though each character brings a new heartwarming element to the series, it's Ted who keeps everyone together. So, how did Ted come to be? Well, he's actually an amalgamation of people in Sudeikis' life.
"It was based on a few people: my father, that's where the mustache comes from and him being real loquacious," Sudeikis said on TODAY. "And then, my high school basketball coach, Donny Campbell — a fellow from a small town in Kansas who spoke in those little aphorisms, like 'Sudeikis, you look more nervous than a long-tailed cat in a room full of rocking chairs.'"
There is no premiere date set for Ted Lasso Season 3.