'Ted Lasso': Jason Sudeikis Quadruples His Salary as Cast Scores a Major Pay Raise for Season 3
Ted Lasso is here to stay and it's putting a pretty penny in the pockets of its cast. The show, starring Jason Sudeikis, was renewed for a third season in October. But now, the cast and writers have gotten a huge pay raise.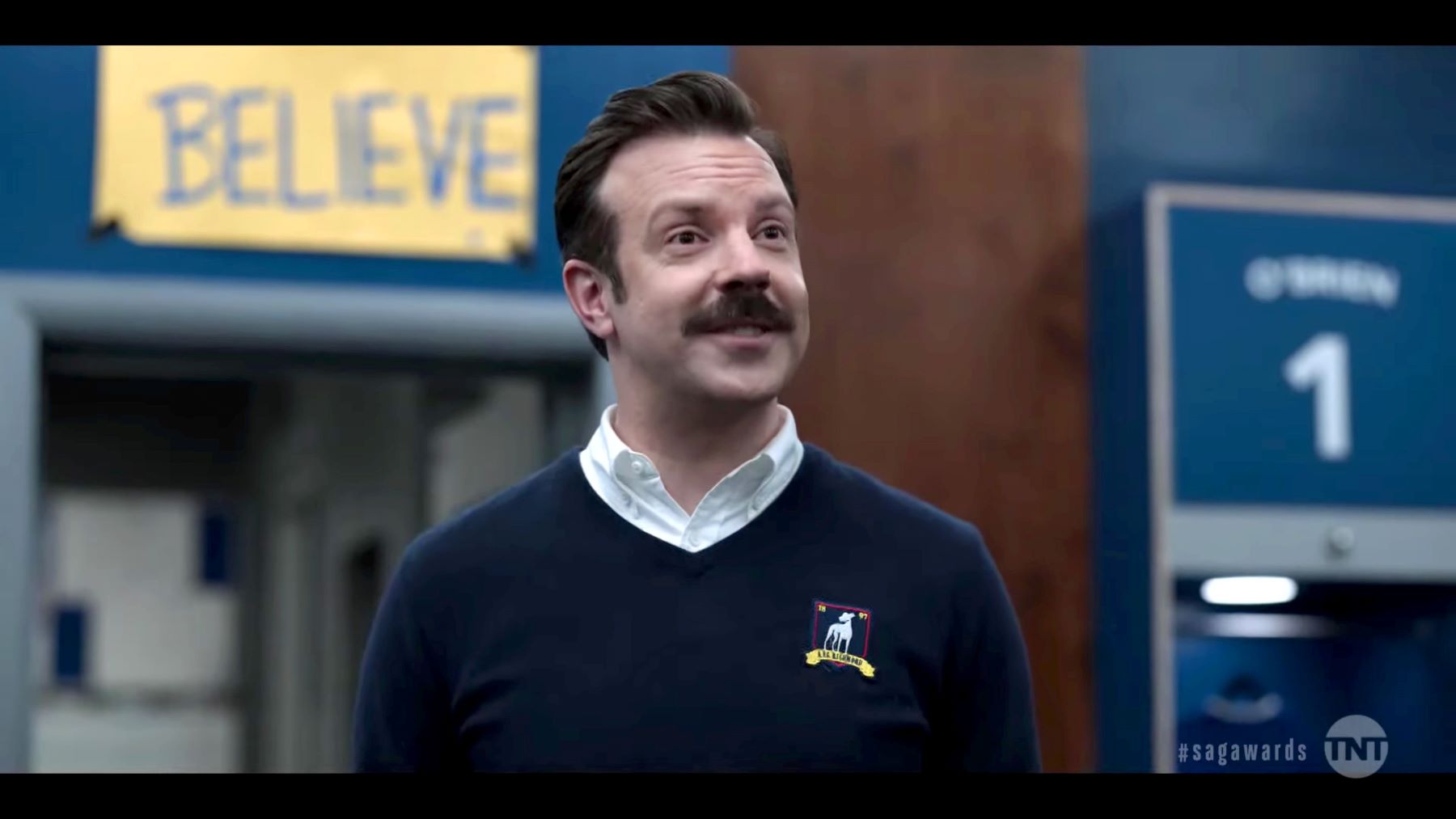 How much is everyone getting paid?
For season 3, Sudeikis and his castmates will see a major pay increase. According to The Hollywood Reporter, Sudeikis will be earning about $1 million per episode for all of his roles on the show, which include being the head writer and executive producer. This is a major step up from the $250,000 to $300,000 an episode he was making for the first two seasons of the show.
He isn't the only one getting a raise. According to the outlet, Hannah Waddingham, Brett Goldstein, Juno Temple, and Brendan Hunt all got raises as well, taking them from $50,000-$75,000 per episode to $125,000-$150,000. Other actors are also expected to close on their deals in the next few weeks.
What is 'Ted Lasso' about?
Ted Lasso follows American football coach Ted as he moves to the U.K. to manage a struggling football team.
"It was based on a few people: my father, that's where the mustache comes from and him being real loquacious," Sudeikis said on TODAY. "And then, my high school basketball coach, Donny Campbell — a fellow from a small town in Kansas who spoke in those little aphorisms, like 'Sudeikis, you look more nervous than a long-tailed cat in a room full of rocking chairs.'"
What is Jason Sudeikis' net worth now?
Sudeikis got his big break on Saturday Night Live in 2003 as a writer. In 2005, he became a featured comedian on the show. He broke into film in 2007 with roles in Watching the Detectives, The Ten, and Meet Bill. Since then, Sudeikis has been in a number of films and even done voiceover work for shows like The Cleveland Show.
According to Celebrity Net Worth, he is currently worth $25 million.
Response to 'Ted Lasso'
Ted Lasso has become a surprising hit with fans.
"I am a cynical, negative person by nature. I went into this show expecting to hate it because Ted Lasso is everything I can't stand," one person commented on Sudeikis' interview. "Instead, I find myself admiring a fictional character and trying to change my ways to fit his. To say this show is a masterpiece is in my opinion an understatement."
"Jason and Brendan are so darn quick," another person wrote."Amazing comedians. Ted Lasso is like a giant hug. It's such a feel good show, and it's hilarious."
"I'm sobbing after episode 3," one user said. "This is absolutely my favorite show I've ever seen. What an actual GENIUS."
"I thought Ted Lasso couldn't possibly live up to all the hype," one fan added. "That's what I get for thinking – this show is amazing. Do yourself a favor and bing it right now."
RELATED:Was 'Ted Lasso' an 'SNL' Sketch?