'Ted Lasso': How Jason Sudeikis 'Sold' Uber-Producer Bill Lawrence to Make His Character Into a TV Series
Ted Lasso is the current talk of TV. The heartwarming comedy is nominated for a record-breaking 20 Emmys. So how did star Jason Sudeikis convince Bill Lawrence, the person behind hit programs such as Scrubs and Cougar Town, to co-create the Apple TV+ show based on a character from a commercial?
'Ted Lasso' started as a commercial for NBC Sports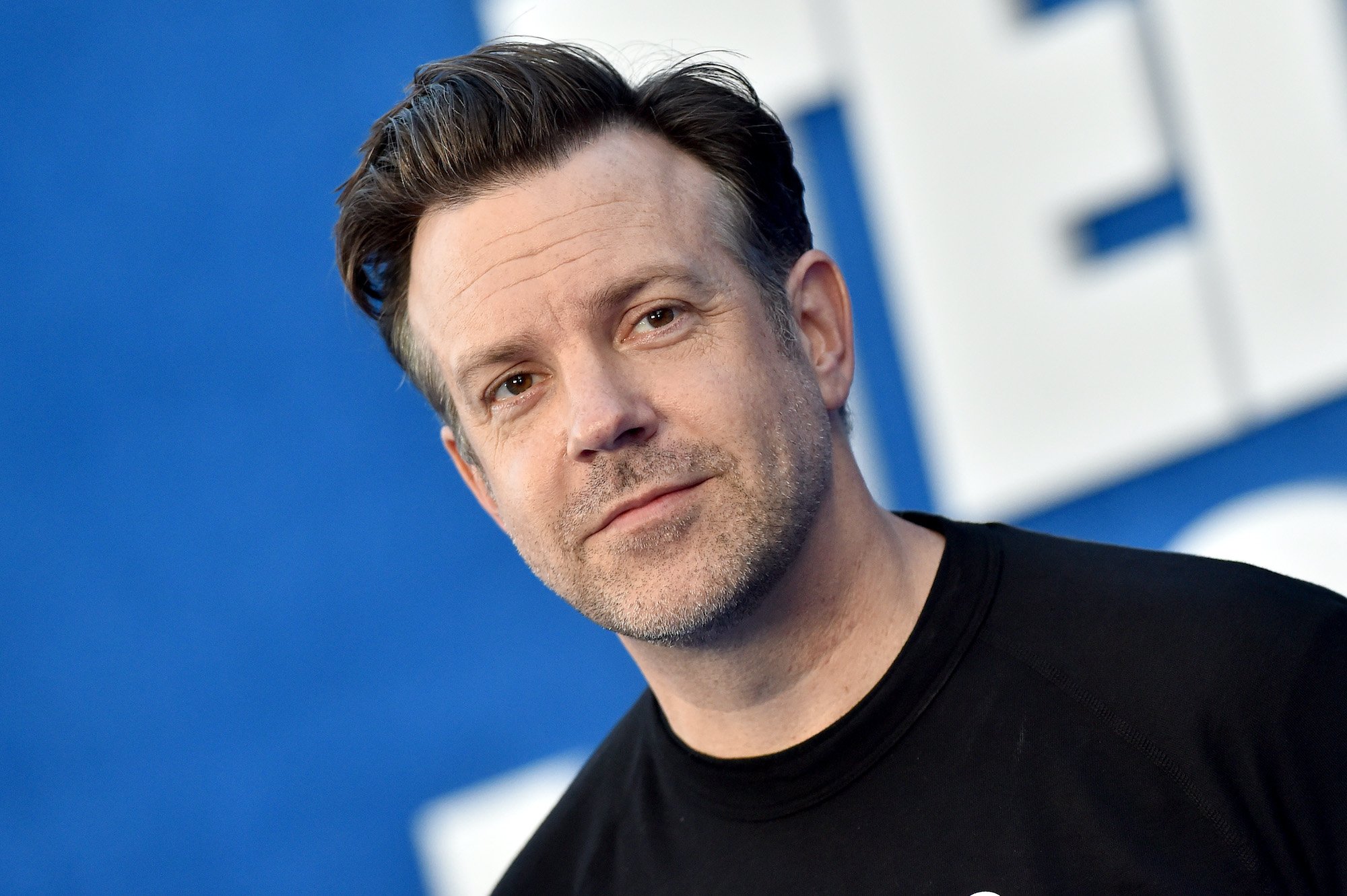 No, Ted Lasso's origin story doesn't go back to Saturday Night Live or one of Sudeikis' sketches on the storied NBC program. The 45-year-old left SNL in 2013, and later that same year the first "Ted Lasso" commercial aired. 
The mustache-clad character was born as part of a short film for NBC Sports to promote Premier League coverage coming to the United States. Sudeikis played the American football coach hired to coach the Tottenham Hotspurs soccer team. 
Reminiscent of coach Lasso's first AFC Richmond press conference in the Ted Lasso pilot, the commercial showcased his lack of knowledge about soccer. The promo became so popular that Sudeikis returned for a follow-up.
Jason Sudeikis sold Bill Lawrence on 'Ted Lasso' by pitching it as their 'own version of a sports movie'
So how did Sudeikis convince Lawrence to sign on for a TV show about a character from a commercial? Lawrence — who co-created Ted Lasso with Sudeikis, Brendan Hunt (Coach Beard), and Joe Kelly — explained exactly how the Horrible Bosses alum did it during the 2021 South by Southwest festival.
Discussing the makings of the show in a panel called Ted Lasso: Emotion in the Edit, Lawrence revealed Sudeikis didn't have any gimmicks when it came to getting him on board. He simply said the actor-writer-producer explained it to him, and he liked what he heard.
"The way Jason sold me when we first decided to get the gig together was one, we wanted to make our own version of a sports movie, but as a TV series, where you can bring up expectations for people, that they think they know what is gonna happen, and then change them," Lawrence said, according to Apple Insider.
Like the suit Nathan (Nick Mohammed) wore to the gala in Ted Lasso Season 1, it must've been a perfect fit. 
Olivia Wilde encouraged Jason Sudeikis to base a TV show on the character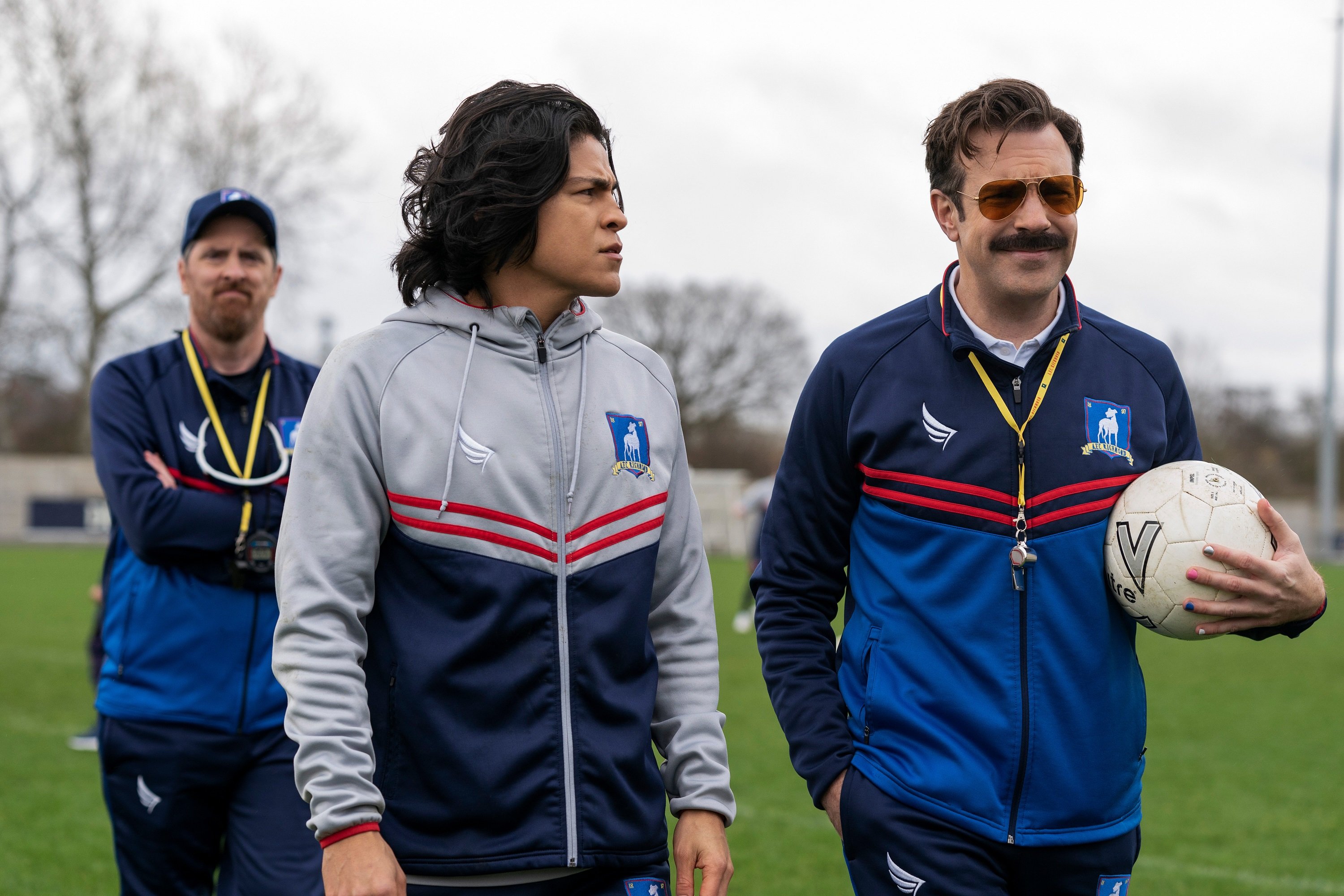 Olivia Wilde inspired Sudeikis to create Ted Lasso. As Sudeikis recalled in a July 2021 GQ interview, he and his now-ex were having dinner around 2015 when Wilde encouraged him to take coach Lasso to the small screen.
"Olivia was like, 'You should do it as a show,'" Sudeikis said.
But there was a catch. He had to figure out why his character would travel thousands of miles to coach a sport he knew nothing about. 
"'Why would a guy at this age take this job to leave? Maybe he's having marital strife. Maybe things aren't good back home, so he needs space,'" he continued. "It had to be that way. That's what the show is about."
Ted Lasso Season 2 is currently airing on Apple TV+. A new episode drops every Friday at 3 a.m. EST.