'Ted Lasso': Jason Sudeikis Used Real UCLA Coach John Wooden for Ideas
Ted Lasso (Jason Sudeikis) is the kind of coach any player would love to have. He's nice, he's supportive and even has some good advice about soccer. Sudeikis, who co-created the show with Brendan Hunt, Joe Kelly, and Bill Lawrence, said he drew inspiration from a real life coach. UCLA basketball coach John Wooden had sports philosophies that Sudeikis also used when creating the comedy.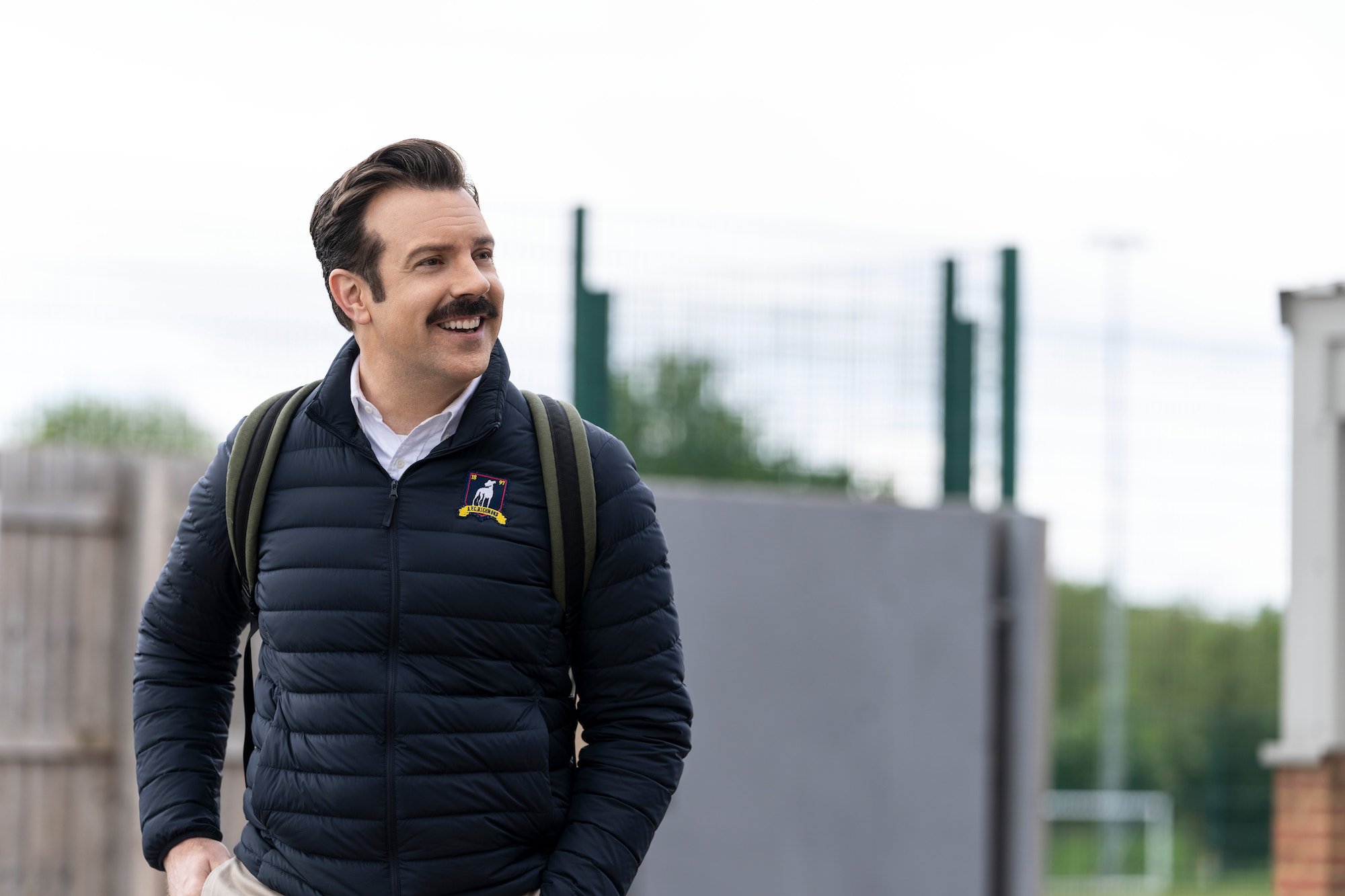 Sudeikis and Hunt were on Neil DeGrasse Tyson's StarTalk Radio podcast on Dec. 17 to discuss the science of Ted Lasso. Sudeikis laid out Wooden's philosophies that apply to the show. Ted Lasso Season 3 is coming later in 2022.
'Ted Lasso' creator Jason Sudeikis combined comedy and sports philosophy
Earlier in the interview, Sudeikis discussed improv comedy concepts like "yes and." By agreeing and adding to his scene partner, Ted Lasso evolved into a kindly soccer coach. Sudeikis created the character with Brendan Hunt and Joe Kelly for a series of NBC Sports prompts in 2013-2014. In the first, Lasso was a brash American blowhard. Over a series of commercials, Sudeikis figured out Lasso should be a nice guy.
RELATED: 'Ted Lasso' Season 3: Brendan Hunt Reveals Richmond and Nate's West Ham Will Play Twice
"A lot of it is rooted in, again, tenants of improvisation, very macro view versions and different sayings: Follow the follower, yes and, those notions," Sudeikis said on StarTalk.
Jason Sudeikis was a John Wooden fan before 'Ted Lasso'
Prior to Ted Lasso, Sudeikis was in the cast of Saturday Night Live from 2003 – 2013. He'd trained in improv comedy at Second City Las Vegas before that, and even taught his fellow comedian improv. SNL led to spots on shows like 30 Rock and movies like Horrible Bosses and We're the Millers. Wooden was at UCLA from 1948 – 1975. Sudeikis came across Wooden's philosophies in his improv days. 
RELATED: 'Ted Lasso' Has Only Changed 2 of Its Plans for Characters Since It Started, Bill Lawrence Says
"I found the writings and the philosophies of John Wooden, the great UCLA college basketball coach, to be profound," Sudeikis said. His philosophies were things that I used to teach when I coached improv teams and taught improv"
John Wooden's Pyramid of Success
Wooden identified 25 qualities that lead to success on and off the court. At the base of the pyramid were the foundational qualities industriousness, friendship, loyalty, cooperation and enthusiasm. At the top were faith and patience. Some of the qualities in between included poise, confidence, alertness, and skill. Sudeikis said he used the pyramid to create Ted Lasso and continue to make it a success.
"His pyramid of success was something I thought really broke down nicely and take care of themselves, but then also support the people with them which is really an ideal headspace to be in when making stuff up on the fly," Sudeikis said. "Much less life, driving on the highway, anything you're dealing with other people."
RELATED: 'Ted Lasso': Nate Shelley's Season 2 Turn Was Based on a Real-Life Show Business Tale, Bill Lawrence Says