'Ted Lasso': Jason Sudeikis Said 1 Unexpected Fan Reaction to the Show Is 'Really Lovely'
Ted Lasso star Jason Sudeikis revealed one of the "lovely" things that's happened as a result of playing the show's title character. During an interview with Ellen DeGeneres, the two discussed the way people have adopted Ted Lasso's philosophy in their real lives, which Sudeikis said was "fascinating" because that was never the intention behind the show.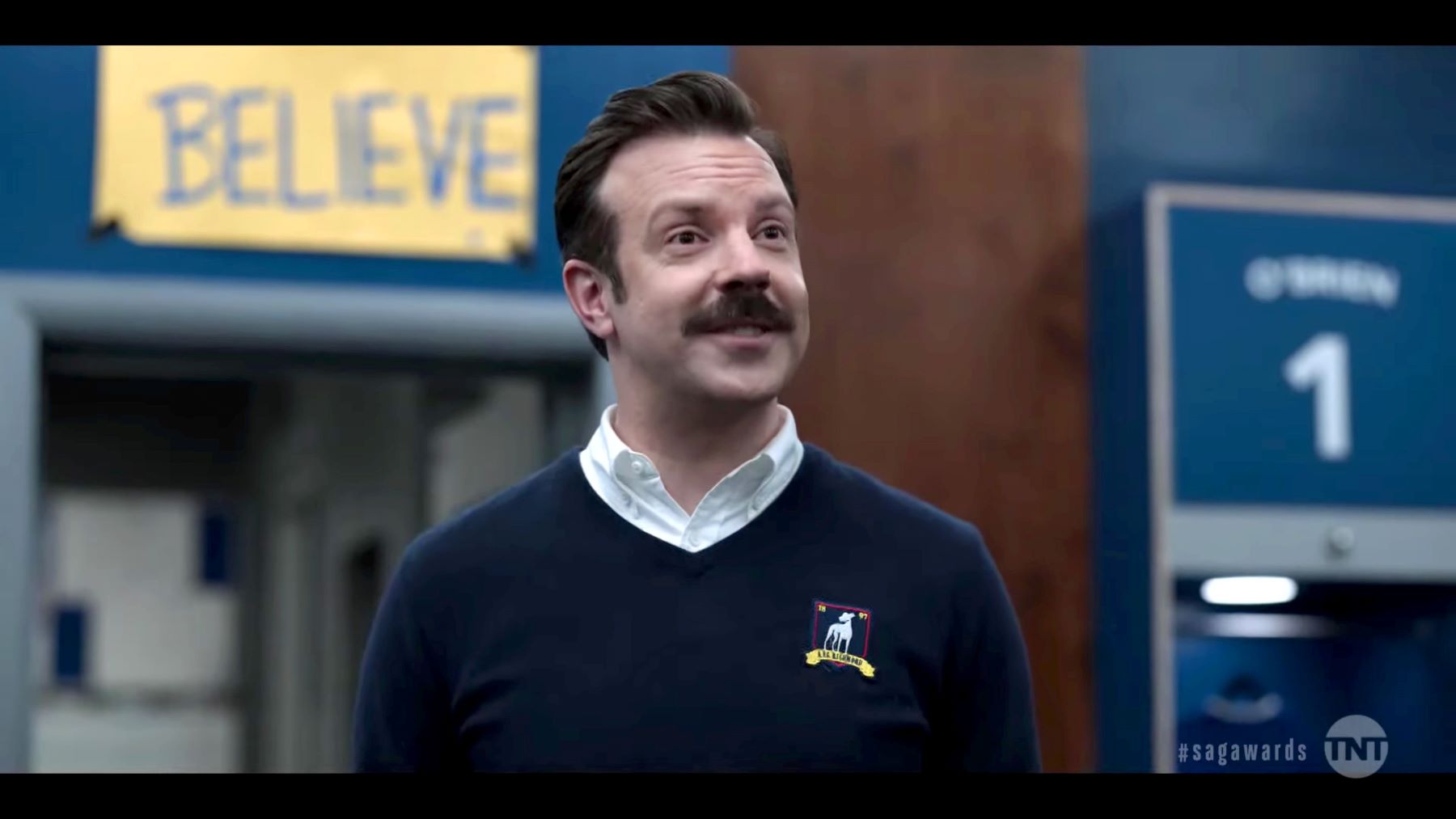 Jason Sudeikis said it's been 'lovely' to learn that people are inspired by his 'Ted Lasso' character
During the actor's Oct. 7 appearance on The Ellen DeGeneres Show, the conversation turned to Sudeikis' award-winning turn as Ted Lasso on the AppleTV+ series. The two discussed Lasso's outlook on life and the actor shared how "lovely" it is that people are embracing Ted's philosophy.
DeGeneres pointed out, "Your character, no matter how many people say nasty things… you're never angry. It just rolls off of you. It's a beautiful character."
Sudeikis called it the "Chumbawamba theory," explained, "He gets knocked down, he gets back up again. It really is a fun philosophy and character to play. Look, I'm not Daniel Day-Lewis, but you can't help but play a guy like this and sort of have it bleed into your real life."
"It's been really fascinating hearing people's stories about how they've tried to take on that metaphor," he explained. "We talk about that on the show, you know, 'be a goldfish,' have a 10-second memory, just that notion, people have taken that as don't sweat the small stuff, brush your shoulders off."
Sudeikis added, "There's all these little lessons in there that we were just trying to make people laugh and yet they've found their way between people's ribs and gotten to their souls. You don't know you're going to do that when you're setting out writing jokes but the fact that they have has really been really lovely."
Co-creator Brendan Hunt said it's 'weird' that people find 'Ted Lasso' inspirational
An August 2021 TheWrap magazine interview with the cast of Ted Lasso shed more light on Ted's philosophy, as they were asked, "So does Ted's philosophy work in real life?"
Writer/co-creator Brendan Hunt, who plays Coach Beard, explained, "Certainly 'Be a goldfish' has a lot of real practical uses, especially if you're constantly tripping over things."
He added, "It is a weird thing that people are reacting to the show in such a way that they find it inspirational, as though it was Care Bears or an Up With People album, to use a hip reference… Where the positivity really is — and if people find it inspirational, so be it — is where they are at the end of the stuff they go through. It doesn't mean bad stuff isn't going to happen, but you have a choice in how you feel about it once you've gone through it and while you're going through it."