'Ted Lasso': Juno Temple Thinks Hannah Waddingham Beating Her out at the 2021 Emmys Would Be a 'Wonderful Thing'
The two female stars of Ted Lasso both received Emmy nominations for their work. The thing is, they're both in the same category. Both Hannah Waddingham and Juno Temple were considered supporting actresses. So both are competing against each other for an Emmy, however Temple is also rooting for Waddingham. 
[Spoiler alert: This article contains spoilers for Ted Lasso Season 1.]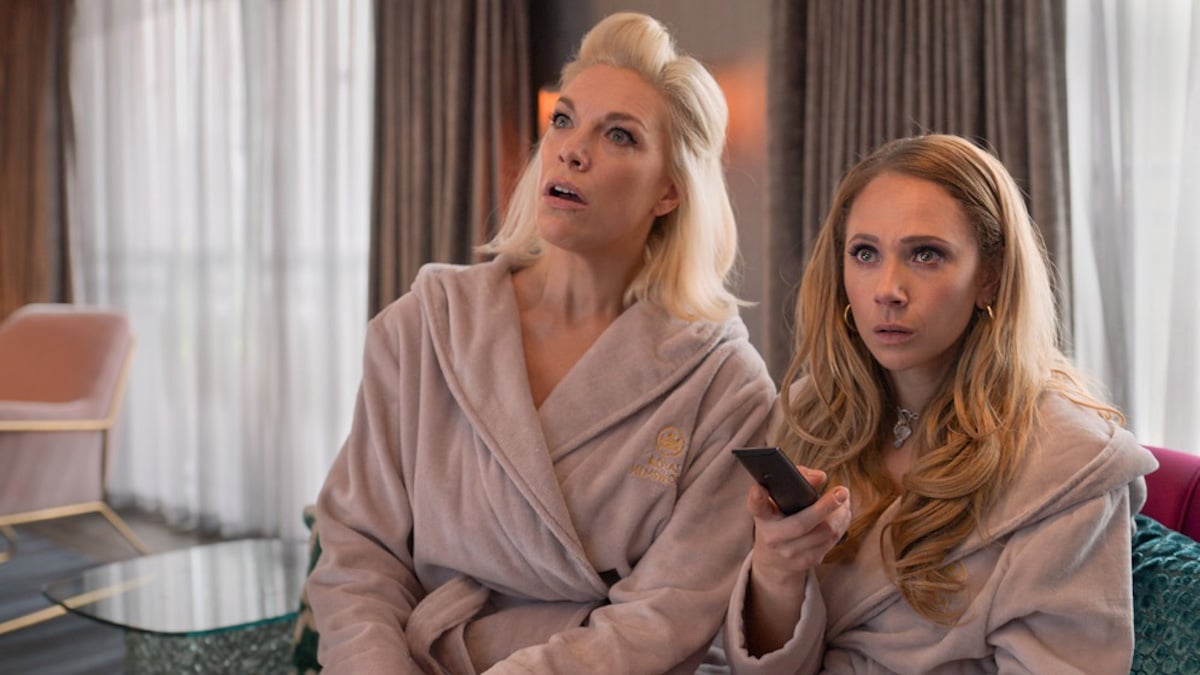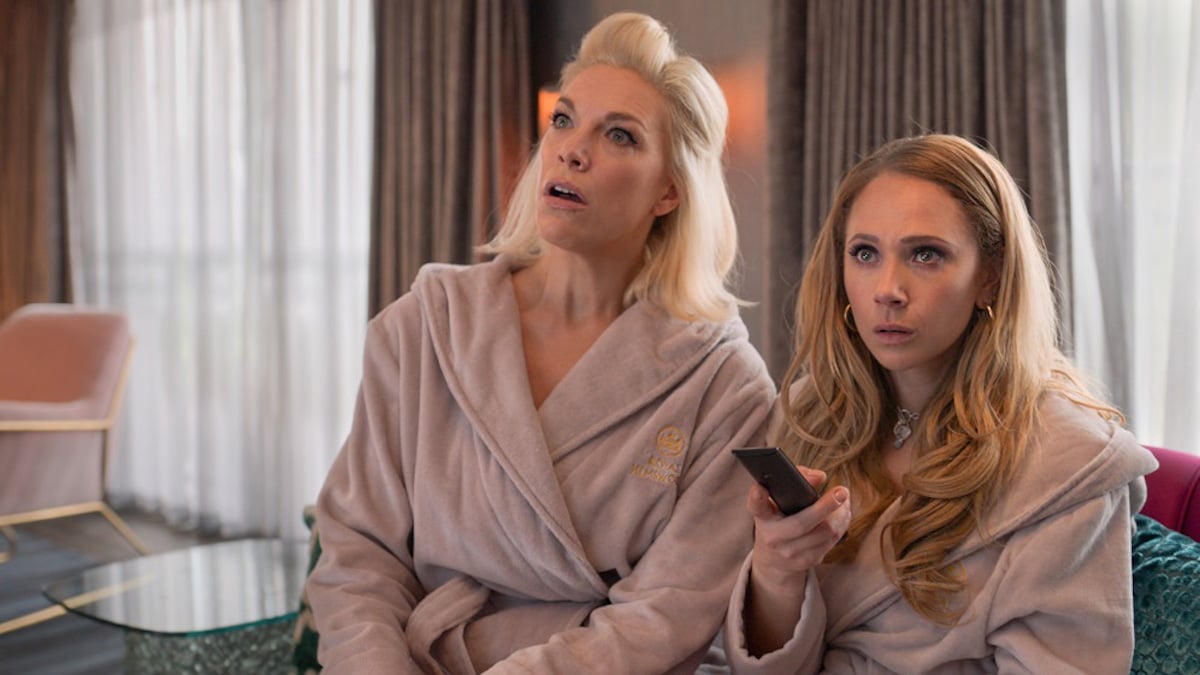 "I think Hollywood can really, really use seeing a woman like that accept an award and hear her speech and see her beauty and her realness and her bravery and vulnerability and her grace," Temple told Vanity Fair. "I think she's a truly spectacular woman. It would be a very, very wonderful thing if she won at this moment in time, especially just for women, seeing her for being who she is. It would be a really special thing."
Waddingham plays Rebecca Welton, the owner of AFC Richmond. She hires Ted Lasso (Jason Sudeikis) to make the team lose, but he ultimately wins her over. Temple plays Keeley Jones, a social media expert. Keeley was a love interest to Jamie Tartt (Phil Dunster) and later Roy Kent (Brett Goldstein). 
"I could not be more grateful that I get to go through this with Hannah," Temple said. "She is like a real life guardian angel that came into my universe. It's such an incredible thing to get a nomination like that because that's people appreciating you for what you love doing the most. But, it is scary because you're then going to keep challenging yourself to, 'Oh, okay, I've got to just keep getting better. I gotta just keep bringing it.'
Season 2 of Ted Lasso is currently streaming on Apple and Temple has kept bringing it. Temple still roots for Waddingham, though.
"I really care about the work," Temple said. "Hopefully we do get to go [to the Emmys] in person, because I feel very excited to go through that with Hannah, I really, really do, I was there with her when she won her Critic's Choice Award and it was magic. I think she might win and I really think that would be exciting."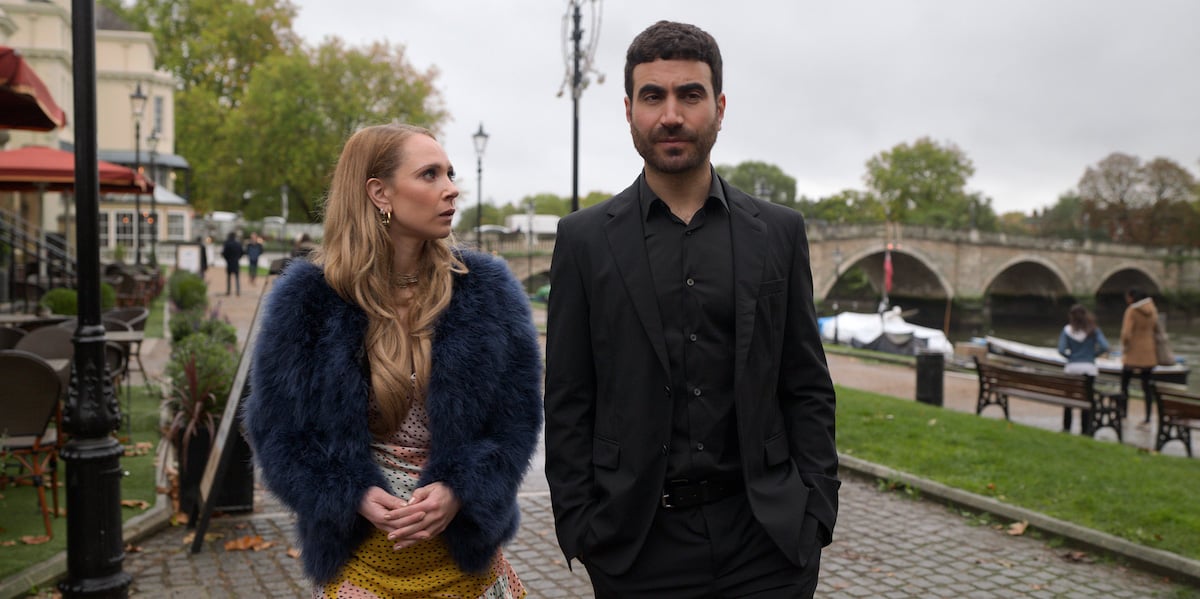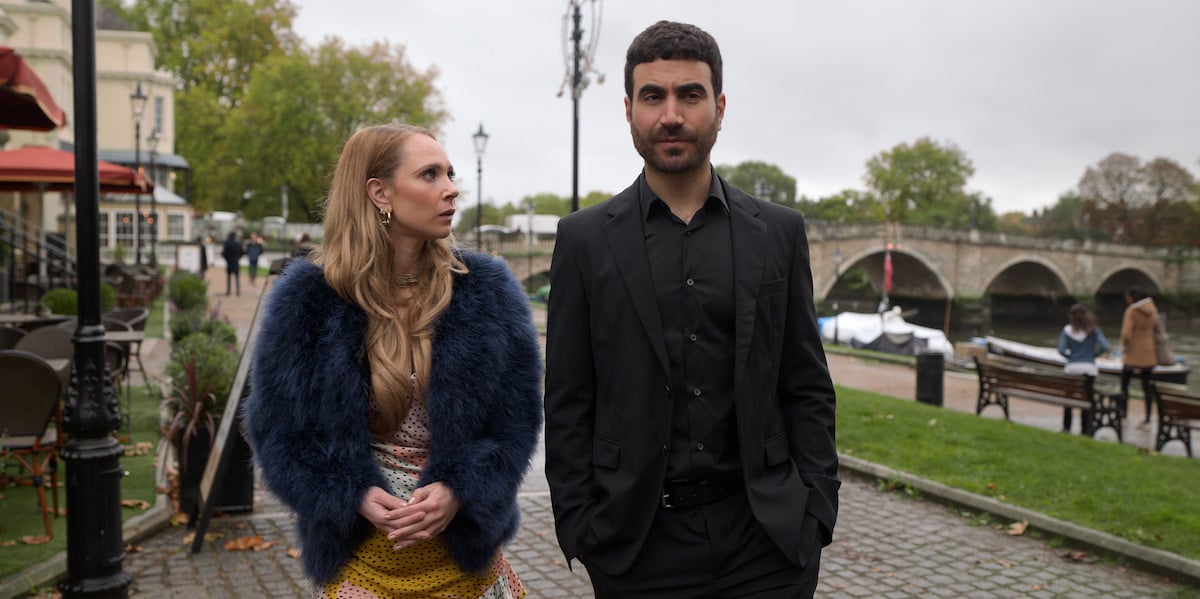 Temple, the daughter of director Julian Temple, has been starring in British and indie films since 2006. Her biggest Hollywood film was The Dark Knight Rises, in which she played Selina Kyle (Anne Hathaway)'s assistant. She also played one of three faeries in the Maleficent films. Ted Lasso has taken her to another level. 
"It's an interesting experience because I'm terrified of the idea of becoming a household name or being a universally recognizable person just because I'm very private about a lot of things," Temple said. "Unless I'm meeting you one-on-one, then I'm an open book. I think you can learn a lot from that. But, I think things can be misconstrued when they're taken by the masses. That's always been quite terrifying to me because also, then, it's harder to be a chameleon, to be Frances McDormand or Cate Blanchett, two actresses that I just think are extraordinary. "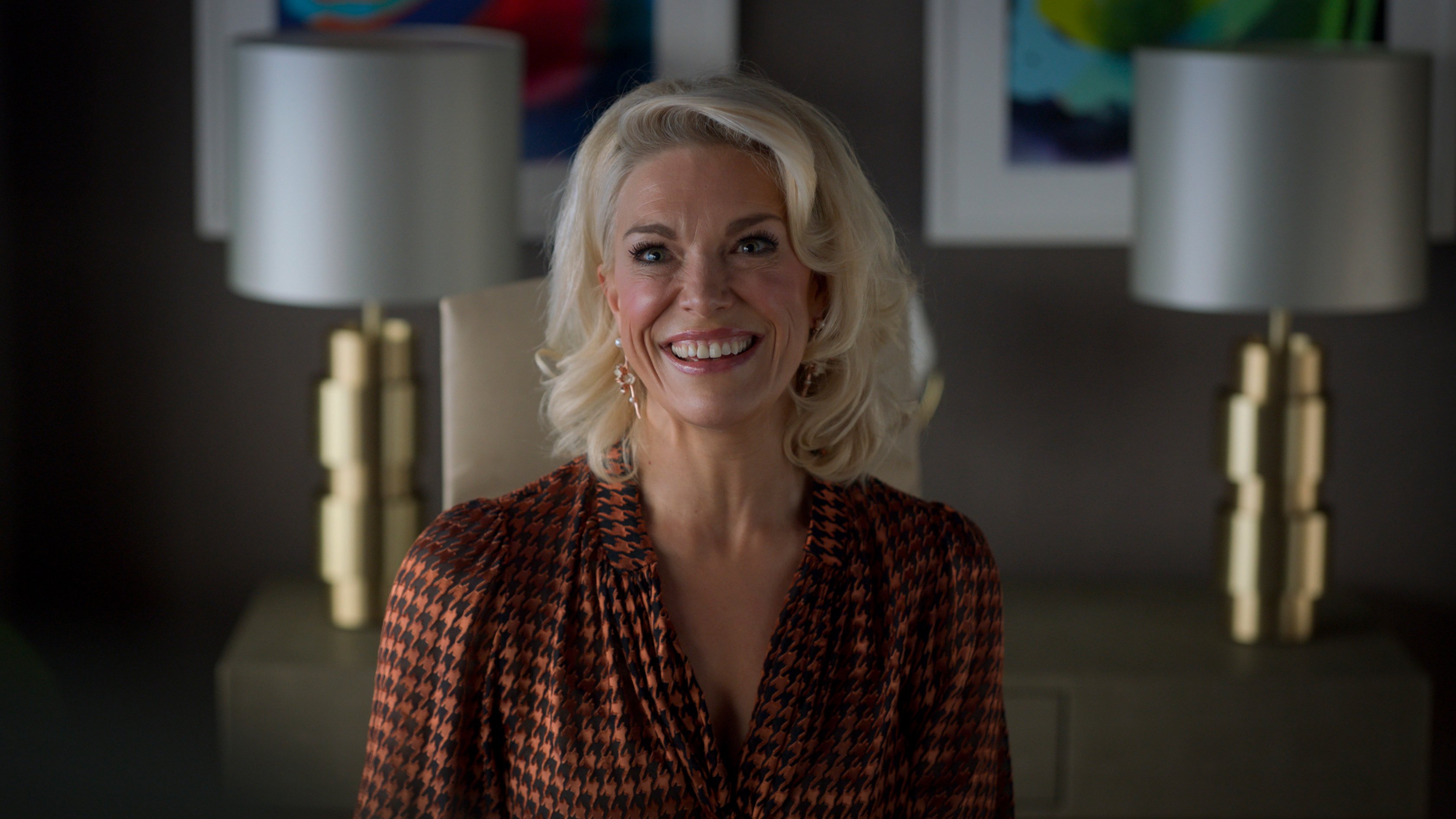 That would be another advantage of letting Waddingham be the Emmy winner, although Temple's support of her costar is sincere. Temple is also happy that if Ted Lasso does make her a household name, it will be for a character she loves. 
"I do also really love Keeley," Temple said. "I don't want to sound kind of trite for saying this. But, I really do feel honored to play her and lucky. I really love talking about her and I love talking to people about her and about what the show brought into their life. Even if it's as simple as just saying, 'Wow, it wasn't what I thought it was going to be.' I love hearing that, too."
Source: Vanity Fair