'Ted Lasso': Juno Temple Thinks Keeley Will Always Have 'Jamie's Back'
At the start of 'Ted Lasso,' Keeley Jones is dating AFC Richmond player Jamie Tartt (Phil Dunster). The two break up midway through the first season of the Apple TV+ series, but they remain on good terms. In an interview with Awards Daily, Temple shared that despite the breakup, Keeley always has 'Jamie's back' in 'Ted Lasso.'
When viewers first meet Keeley Jones (Juno Temple) in Ted Lasso, she is dating AFC Richmond player Jamie Tartt (Phil Dunster). The two break up midway through the first season of the Apple TV+ series, but Keeley and Jamie still remain on good terms when she begins dating his teammate Roy Kent (Brett Goldstein). In a recent interview, Temple shared that despite the breakup, Keeley always has "Jamie's back" in Ted Lasso.
[Spoiler alert: This article contains spoilers for season 1 of Ted Lasso.]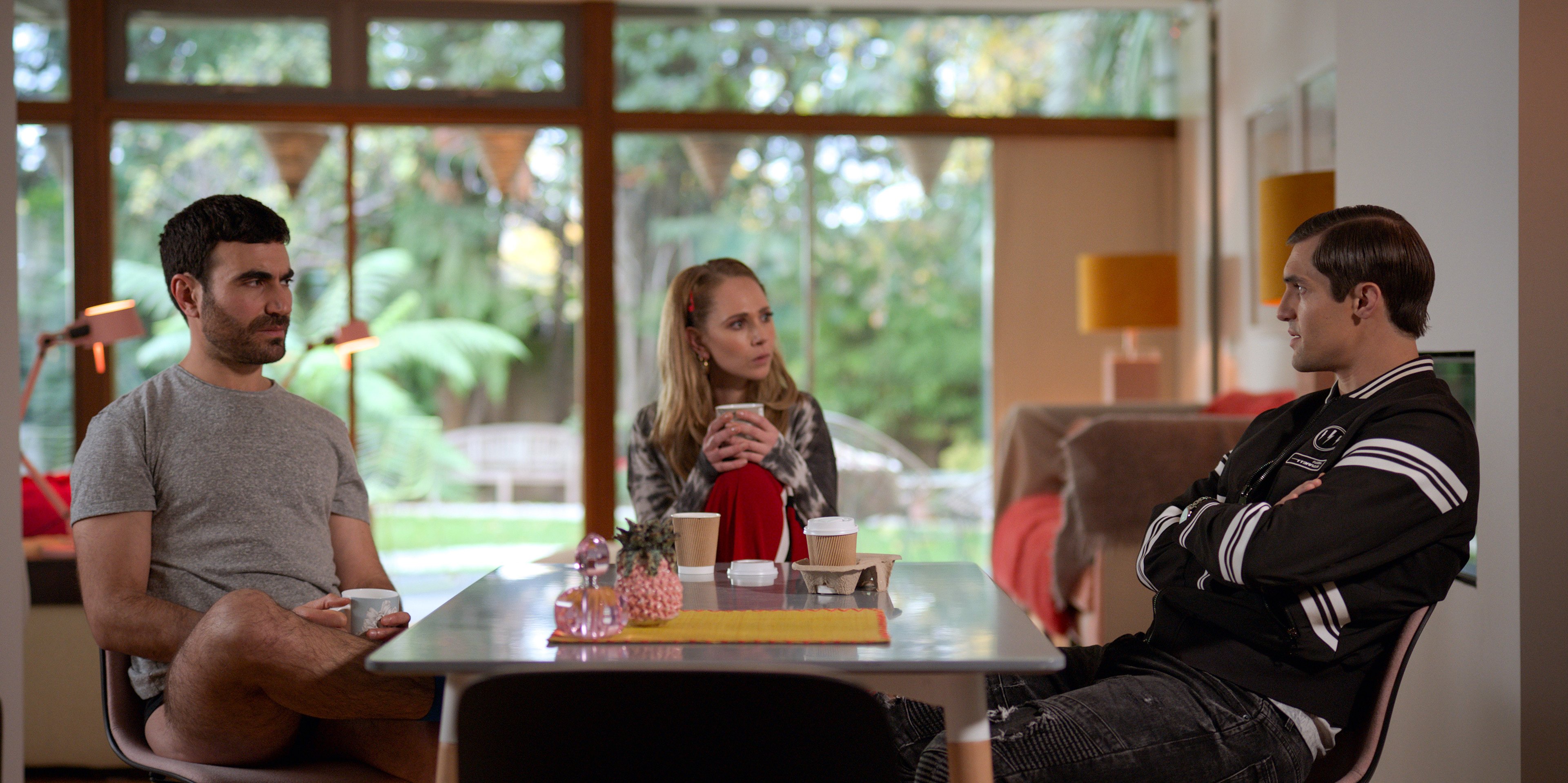 Keeley Jones has 'Jamie's back' in 'Ted Lasso'
In Ted Lasso, Jamie is a few years younger than Keeley at only 23 years old. Partially due to their age difference, Keeley realizes that he cannot be the partner she wants, and she breaks up with him. But even when they are broken up, Keeley and Jamie care a great deal about one another.
"I think that ultimately she's got Jamie's back. She knows a side of Jamie that not everybody else does," Temple told Awards Daily.
She continued: "But I think she also knows that he's not capable of being in a relationship that she desires right now, and he needs to do some growing and adventuring as a younger guy dealing with some past trauma and stuff that's been thrown into the limelight for being brilliant at this sport that is a religion in the UK."
Keeley wants Jamie to 'be the best version of himself'
After they break up, Jamie seeks out Keeley for advice on multiple occasions. Speaking with Awards Daily, Temple shared that one of her favorite parts about Ted Lasso is the continuation of Keeley and Jamie's friendship.
"I think the other gorgeous thing about Keeley, with her relationship with Jamie Tartt, when that relationship ends, it doesn't end end — she's still invested in helping Jamie be the best version of himself, cause I really think she sees that in people and she really wants people to see that in themselves and maybe see sides of themselves they weren't aware of," she said.
Temple added: "I think it's a really lovely thing with Jamie that it's something he misses when the relationship is over. I like the idea that Keeley leaves a good impact on people."
Jamie Tartt and Roy Kent are rivals in 'Ted Lasso'
Throughout the first season of Ted Lasso, Jamie and Roy do not get along. While the two characters might think they do not have anything in common, Temple hints that Keeley is aware Roy and Jamie are actually quite alike.
"Yes, I think Roy is someone who has lived a Jamie Tartt moment already, and Keeley knows that. I think that Jamie is somebody who Keeley [knows] needs guidance and Roy would be a good person to help him through that ultimately, having walked the walk and talked the talk already," she told Awards Daily.
Temple continued: "I think that's where a lot of their friction comes from, is actually [them] being more similar than they would like to let on. Keeley knows that about each of them."
New episodes of season 2 of Ted Lasso premiere on Apple TV+ each Friday.