'Ted Lasso': Juno Temple Thinks Hannah Waddingham Is Her 'Fairy Godmother'
In Ted Lasso on Apple TV+, Juno Temple plays influencer and model Keeley Jones, and Hannah Waddingham portrays Rebecca Welton, the owner of AFC Richmond. The two characters become close friends in Ted Lasso, and the friendship between Keeley and Rebecca is one of the most underrated aspects of the show. In an interview with Awards Daily, Temple revealed that she is close to Waddingham in real life and views Waddingham as her "fairy godmother."
[Spoiler Alert: This article contains spoilers for season 1 of Ted Lasso.]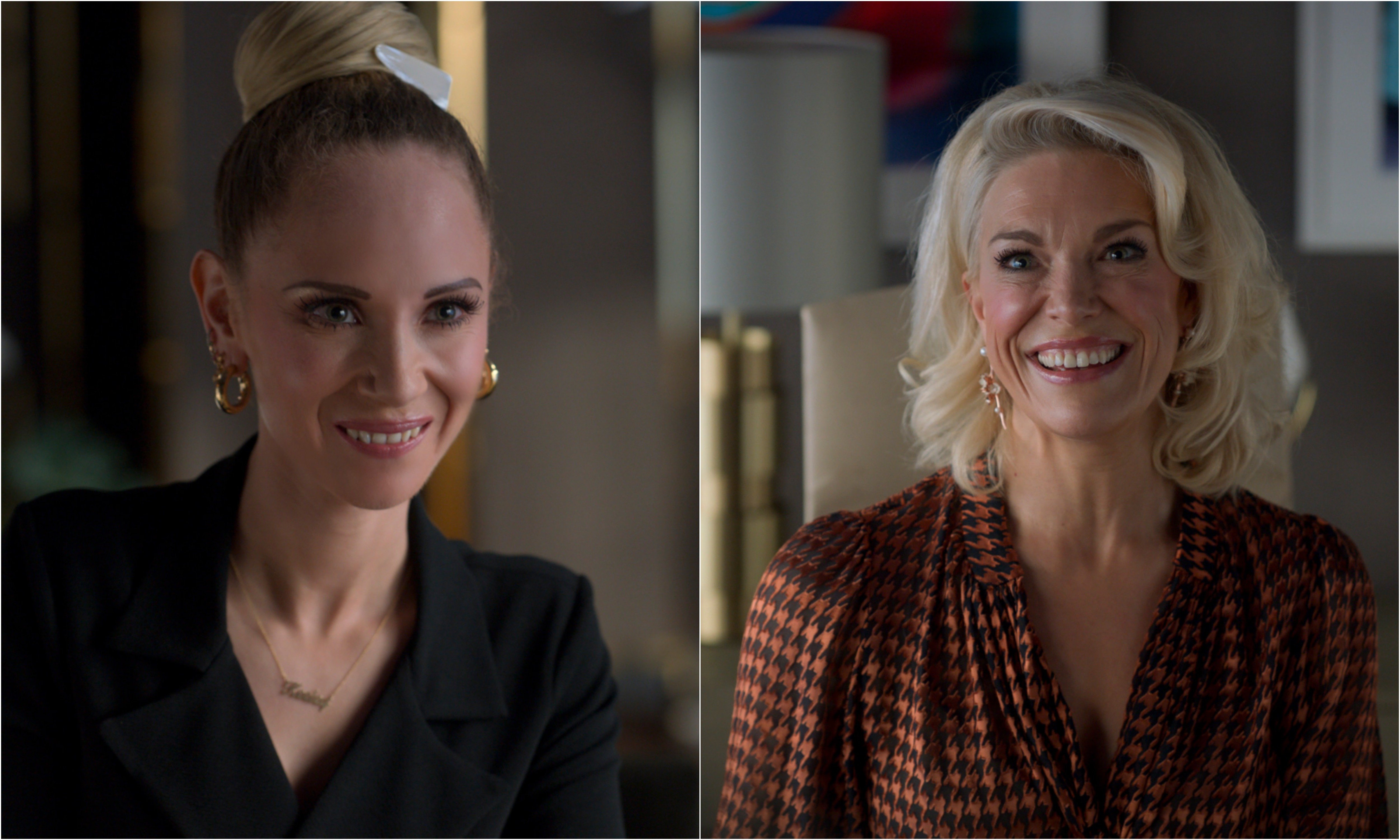 Juno Temple thinks her 'Ted Lasso' co-star Hannah Waddingham is her 'fairy godmother'
Throughout the first season of Ted Lasso, Rebecca and Keeley become quite close. They encourage one another to be the best version of themselves, both professionally and in their personal lives.
In her interview with Awards Daily, Temple shared that she has a friendship with Waddingham offscreen, saying:
"Initially there was this reaction between this beautiful friendship between us that I hadn't really thought about because it felt so natural, between me and Hannah because we have become very close off camera. She feels like this extraordinary fairy godmother that came into my world and has just really, really guided me through moments and been there from the minute I met her. That's been very special. And then to get to portray that on camera as well is extra special. Keeley's relationships are about her seeing people, and in doing that, asking for people to see her."
RELATED: 'Ted Lasso': Jason Sudeikis Is Surprised by the Show's 'Delayed' Success
Rebecca and Keeley have a unique friendship in 'Ted Lasso'
Since it premiered in 2020, Ted Lasso has become known for its wholesome attitude and its important themes. In the show, the friendships between the characters are what help everyone evolve. Even though Rebecca and Keeley are not in the same stage of life, the two rely on one another.
"Rebecca is very different from Keeley in a sense that they are from different walks of life but also different moments in their lives. They are experiencing different beats of being women, but at the same time they are just true friends and want to support each other through each given moment that might be difficult that might be brilliant that might be sad—all of it," Temple told Awards Daily.
RELATED: 'Ted Lasso': Bill Lawrence Says It Is Up to Jason Sudeikis If the Show Goes Beyond Season 3
Juno Temple thinks friendship between women is important
When it comes to Rebecca and Keeley's dynamic, Temple thinks it is crucial for Ted Lasso to portray positive friendships between women.
"For both of those women, this friendship becomes something that really opens their eyes to sides of themselves they haven't really thought about," she told Awards Daily. "It's about women supporting women, however which way they come. Women are such extraordinary creatures and actually supporting each other is our female right."
New episodes of season 2 of Ted Lasso premiere on Apple TV+ each Friday.