'Ted Lasso': Juno Temple Thinks Rebecca Is Keeley's First True Female Friend
One of the most endearing qualities about Ted Lasso is the friendship between Keeley Jones (Juno Temple) and Rebecca Welton (Hannah Waddingham). While they have very different lives, the two strike up a friendship in the first season of the Apple TV+ series. In an interview with Awards Daily, Temple discussed the importance the friendship has on her character, Keeley.
[Spoiler Alert: This article contains spoilers for season 1 of Ted Lasso.]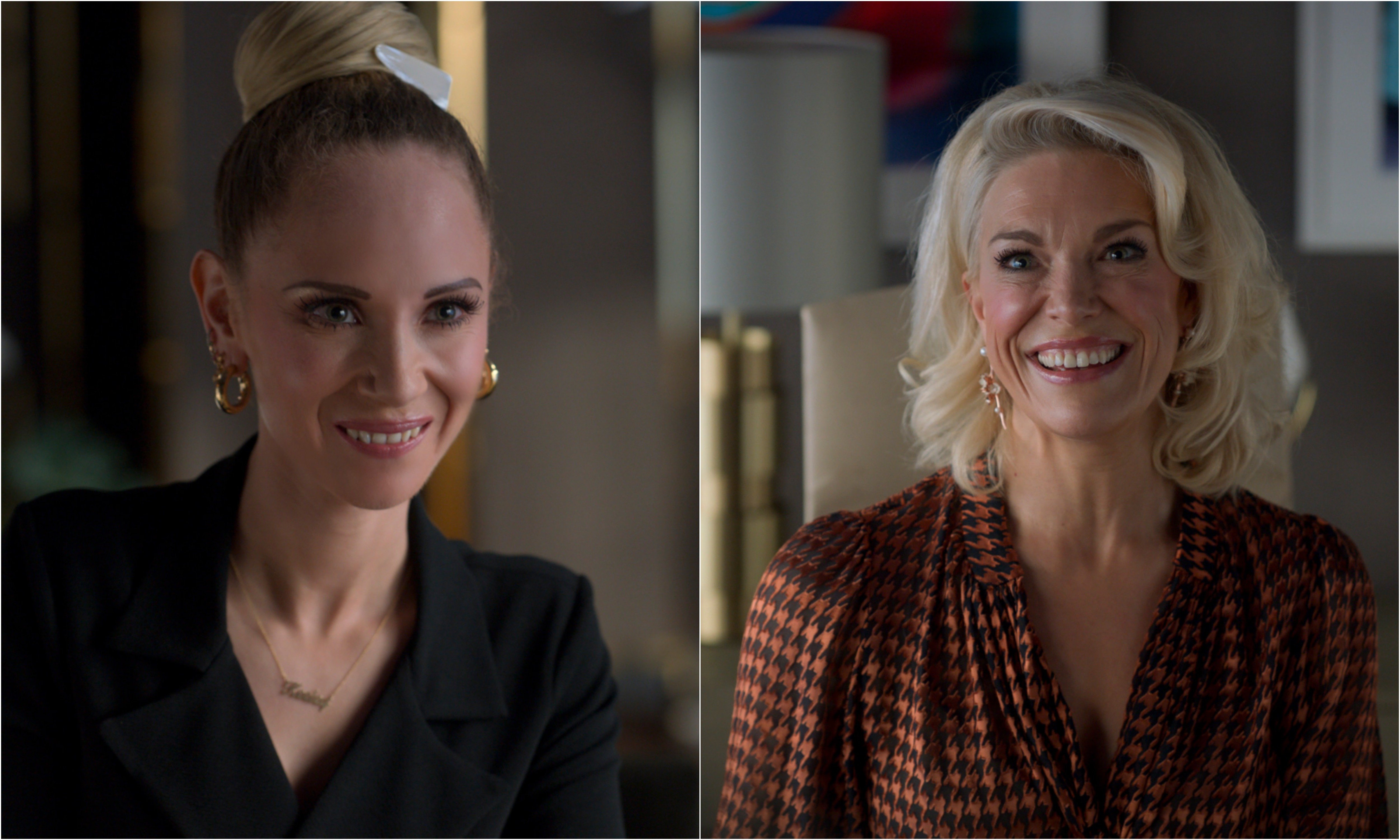 Rebecca encourages Keeley to realize her strength in 'Ted Lasso'
At the start of Ted Lasso, Keeley is dating Jamie Tartt (Phil Dunster), a star player for AFC Richmond. Midway through the first season, Keeley and Rebecca become closer. Keeley helps Rebecca come out of her shell, and Rebecca gives Keeley the push she needs to break up with Jamie.
"I think she's in a place where she feels trapped in it. I think there's a part of her that's a bit nervous to leave that world, because what is she gonna do," Temple told Awards Daily about Keeley's mindset in season 1 of Ted Lasso.
She continued, "And that's why the relationship with Rebecca is such a monumental one for her, because Rebecca points out to her, 'You've got a really good brain and you're actually really good at this publicist stuff. I think you might want to use your brain and not be afraid to walk away from the men that might not see how you want to be seen right now.'"
RELATED: 'Ted Lasso' Season 2 Episode 3: 'Do the Right-est Thing' — The Players Take a Knee
Juno Temple thinks Rebecca is one of Keeley's first female friends as an adult
While Keeley appears to be popular because of her job as an influencer and her high-profile romantic relationships, fans of the series do not see her develop a deep friendship until she becomes closer to Rebecca.
In her interview with Awards Daily, Temple admitted that she does not think Keeley had a close friendship with any women before Rebecca, saying:
"Yeah, I think sadly no. Not out of lack of wanting them. I think she's had a past that maybe some women don't know how to connect with her through it, and she has maybe also been bad at connecting with them through it, because of how she's presenting herself in the world. But actually it's all about not judging a book by its cover, this show. And it's about when you get to know each character, they are so different and so much more than you might have initially thought when you met them."
RELATED: 'Ted Lasso': Brendan Hunt Says the First 3 Episodes of Season 2 Were Written to Be Released Together
Keeley and Rebecca are 'true friends' in 'Ted Lasso'
In Ted Lasso, Rebecca is going through a divorce while simultaneously running AFC Richmond. Meanwhile, Keeley has a thriving career as an influencer and model. Despite not having much in common on the surface, Keeley and Rebecca's bond is one of the most steadfast on the show.
"Rebecca is very different from Keeley in a sense that they are from different walks of life but also different moments in their lives," Temple told Awards Daily. "They are experiencing different beats of being women, but at the same time they are just true friends and want to support each other through each given moment that might be difficult that might be brilliant that might be sad—all of it."
New episodes of season 2 of Ted Lasso premiere on Apple TV+ each Friday.