'Ted Lasso': Nate Shelley's Season 2 Turn Was Based on a Real-Life Show Business Tale, Bill Lawrence Says
Season 2 got real for Ted Lasso. Ted (Jason Sudeikis) dealt with more panic attacks. AFC Richmond faced some painful losses, but most painfully a betrayal by one of their closest members. Nate Shelley (Nick Mohammed) had a dramatic heel turn, which was cause for some debate amongst Ted Lasso fans. Co-creator and showrunner Bill Lawrence said Nate's turn was based on a familiar Hollywood story.
[Spoiler alert: This article contains spoilers for Ted Lasso Season 2.]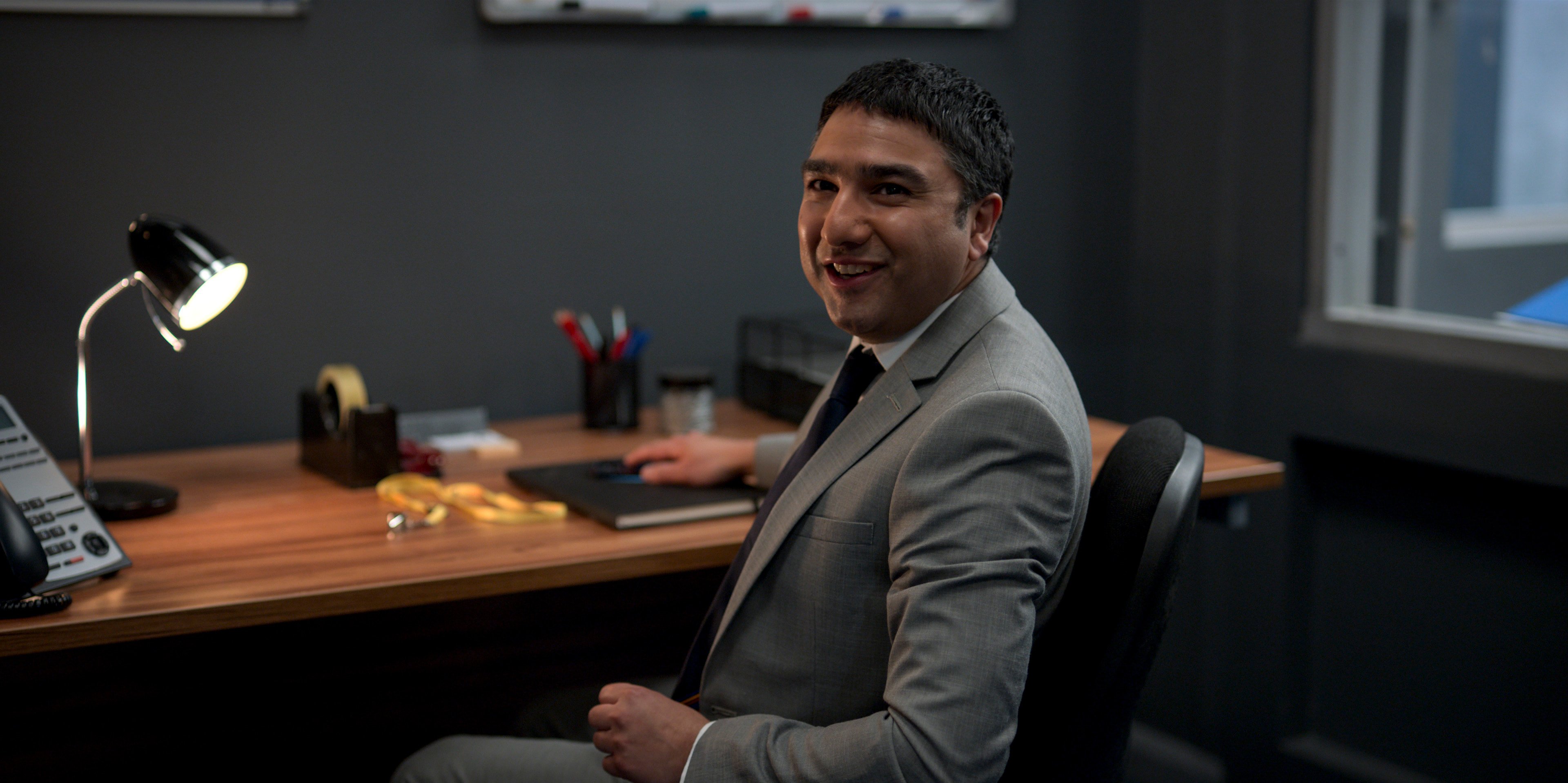 Lawrence was a guest on The Hollywood Reporter's TV's Top Five podcast on Oct. 8 when the season finale ended. When asked about Nate and the reaction to his character shift, Lawrence described similar Nate stories in Hollywood. Ted Lasso will return for season 3 in the summer of 2022.
Nate Shelley was not himself in 'Ted Lasso' Season 2
Everything looked good for Nate at the end of season 1. AFC Richmond promoted him from kit man to assistant coach. However, in season 2, Nate started showing abusive tendencies early on. Especially after Rebecca (Hannah Waddingham) and Keeley (Juno Temple) encouraged him to be more assertive, Nate maybe took the wrong lessons from it.  Lawrence thinks they might have been more apparent if fans had watched Ted Lasso Season 2 in a binge rather than weekly.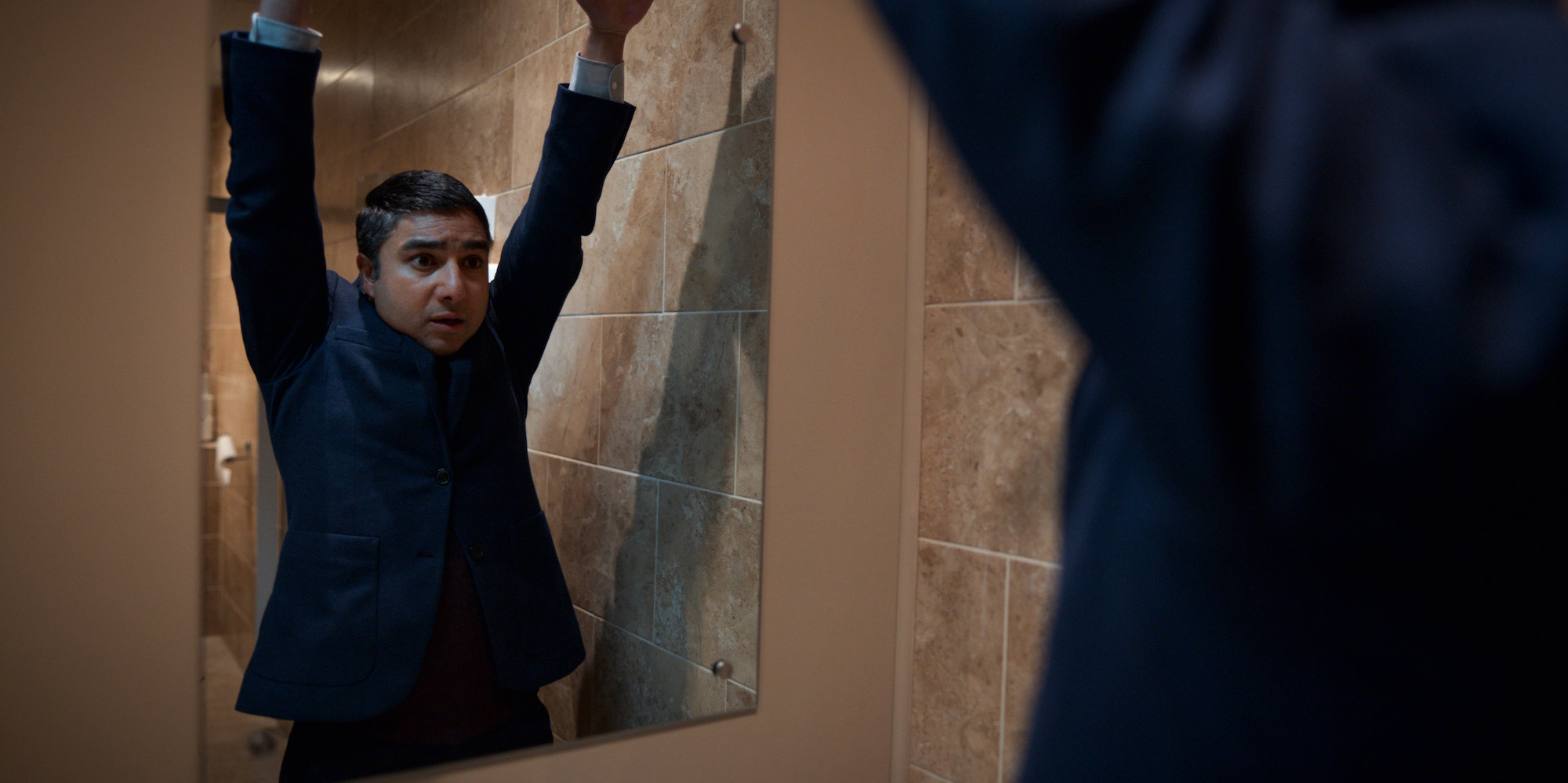 RELATED: 'Ted Lasso' Season 3: Are Roy and Keeley Endgame?
"I think if you had watched it completely as one package, you might have noticed more little things from Nate," Lawrence said. "That started with his treatment of the clubhouse man right from day one, that he was headed down a bad path."
'Ted Lasso' is about soccer but it applies to Hollywood too
Lawrence has been in television for decades. He started as a writer on Boy Meets World, The Nanny and Friends. Then he created Spin City, Scrubs and Cougar Town. Along the way, he's seen assistants get promoted. Sometimes they become benevolent bosses, but other times they simply copy the bad habits of their abusive bosses.
"One of the disheartening things we spoke about way back in the first year in the writers room is that when people that were crapped on and mistreated finally get some power, success, money, leverage themselves, they often go one of two ways," Lawrence said. "It's either I'm never going to be that bad example that was cause of some of my trauma and abuse. Or, now it's my turn because my self-esteem sucks."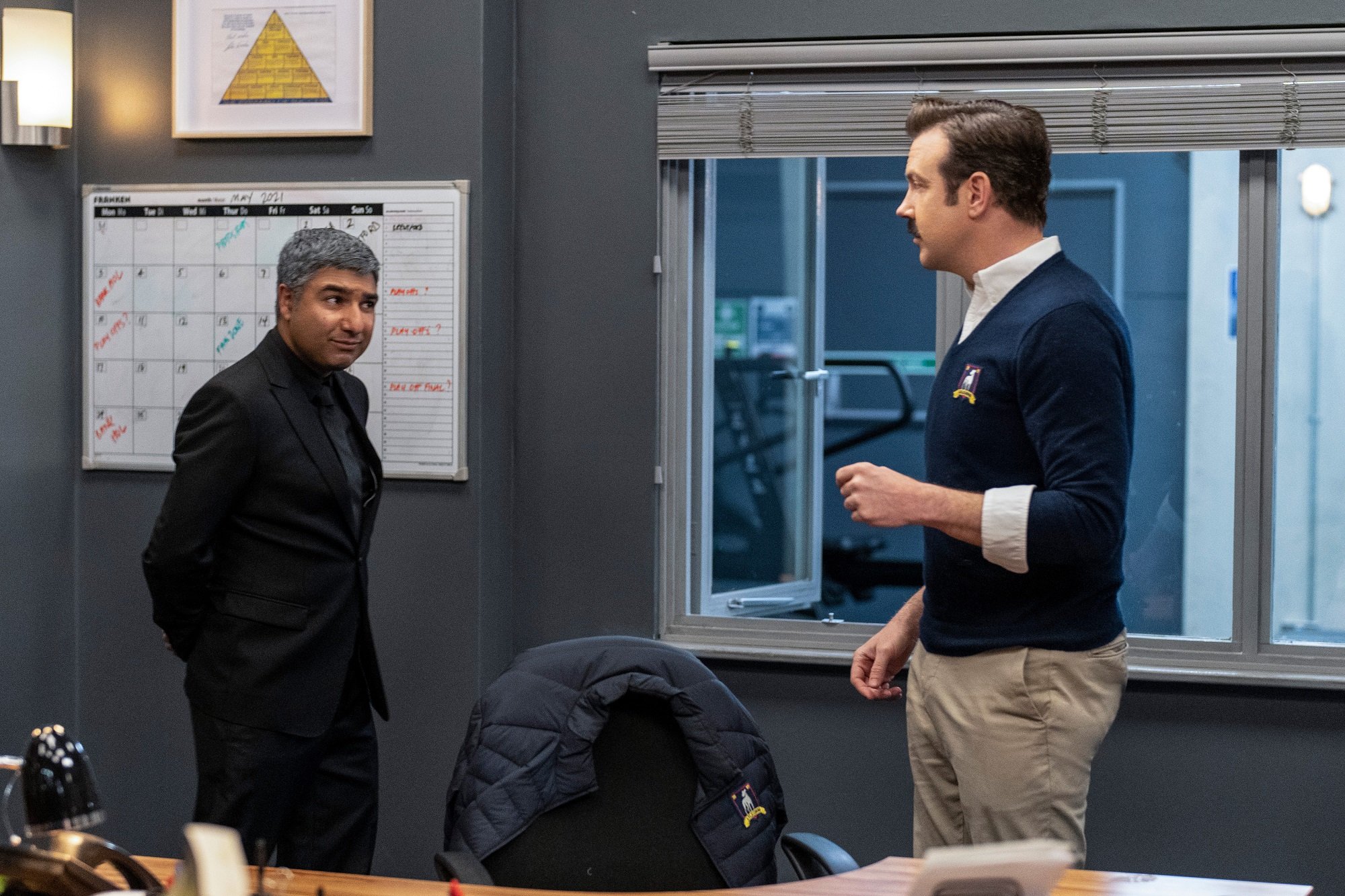 RELATED: 'Ted Lasso': What Rupert Whispered to Nate at the End of the Season 2 Finale
Lawrence agrees it is an unfortunate turn, and especially for a character as beloved as Nate. Nate eventually blamed Ted for abandoning him, which may be a little needy but may also be sympathetic. Hurt people hurt people. 
"Those people bum me out but it's not, to me, an out of left field story," Lawrence said. "It was weird. I thought we set it up but Nick's such a good actor, I think people are really hurt by it in a way that I like."
Even Bill Lawrence was sucked in by Nate Shelley's turn
Fans noticed that Nate was turning more evil the more gray showed up in his hair. This was intentional, but Lawrence had so much to do that by the time he saw gray haired Nate, he was surprised himself.
"I'll even admit that I had forgotten even discussing that and noticed it early on," Lawrence said. "I'm looking at cuts and editing with him, going, 'Oh, some of Nick's gray is showing.'
[Sudeikis] is like, 'Yeah, no, I know.' I go, 'Oh, right, right, right.' I'd forgotten that detail."
Source: TV's Top Five podcast