Is 'Ted Lasso' on Netflix? How to Watch the Breakout 2020 Comedy Everyone Adores
Ted Lasso is officially the breakout comedy TV show of 2020. This was cemented at the most recent Golden Globes ceremony, where, as outlets like NBC News reported, star Jason Sudeikis won the award for Best Actor in Comedy Series.
The series was an unexpected delight, winning over viewers through word-of-mouth that might have been put off by its questionable origin. Now, with mainstream awards recognition, many viewers are surely eager to get in on the wholesome comedy action and might be wondering where they can stream the show.
Is 'Ted Lasso' getting a Season 2?
Ted Lasso is one of those rarest of media properties that have every right to be terrible: a film/series based on a commercial. Ted Lasso originally appeared in a series of ads in 2013 promoting NBC Sports' coverage of the English Premier League. The EPL is the highest-ranked professional league in England for football, a.k.a. soccer, to all the Yanks and Aussies out there.
In the ads, Lasso was an American football coach brought overseas to coach the real-life team, Tottenham Hotspur F.C. Hijinks and misunderstandings, I'm sure you will have guessed, ensue.
The series, produced by Scrubs creator Bill Lawrence, reimagines the story suggested by the ads, making Lasso a successful NCAA football coach sought out to coach the fictional team, AFC Richmond, by owners who purposefully want it to fail.
Viewers tend to turn up their noses at media based on commercials, generally dismissing them as longer ads themselves. Ted Lasso was different, however, and won over viewers with its big laughs and even bigger heart. The first season currently boasts a 90% positive rating on Rotten Tomatoes.
The series started out with a two-season order, making a second round of episodes a guarantee. Following the success of the first season, it was renewed for a third. Lawrence stated in an interview with the podcast, "Fake Doctors, Real Friends," that the plan is for the series to conclude after three seasons.
Where is the series streaming?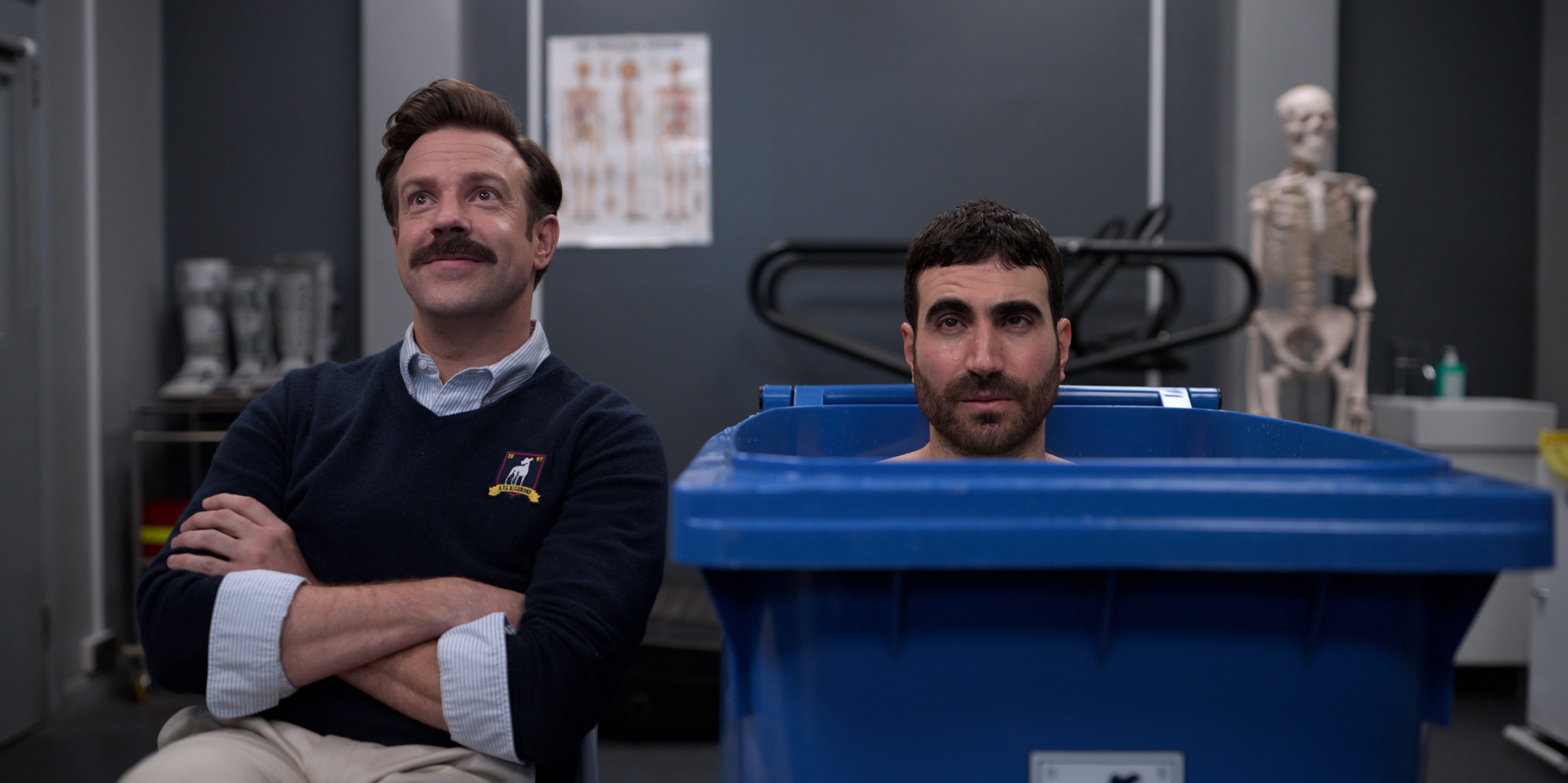 Ted Lasso is being hailed as the first truly essential original series produced by Apple TV+. As such, it's exclusively available on Apple's fledgling streaming service. Sorry, Netflix subscribers.
Apple TV+ has grown in breadth and availability since its shaky launch in late 2019. The app is now more widely available on non-Apple devices and sports a solid catalog of original shows and movies. If you plonk down the $4.99 a month it costs to check out Ted Lasso, you'll almost certainly find a few other things to pique your interest, like Dickinson, Defending Jacob, or The Morning Show.
You might even have a complimentary year of Apple TV+ lying around. The company still includes the free year offer with every purchase of their hardware, including iPhones, iPads, and Apple TV streaming boxes.