'Ted Lasso' Being 'Positive and Inspirational' Wasn't Planned, According to Coach Beard's Brendan Hunt
Ted Lasso is often described as uplifting or a feel-good TV show. But co-creator Brendan Hunt, who also plays Coach Beard, says that was "never" the "intention." 
Ted Lasso brings his positivity to AFC Richmond on 'Ted Lasso'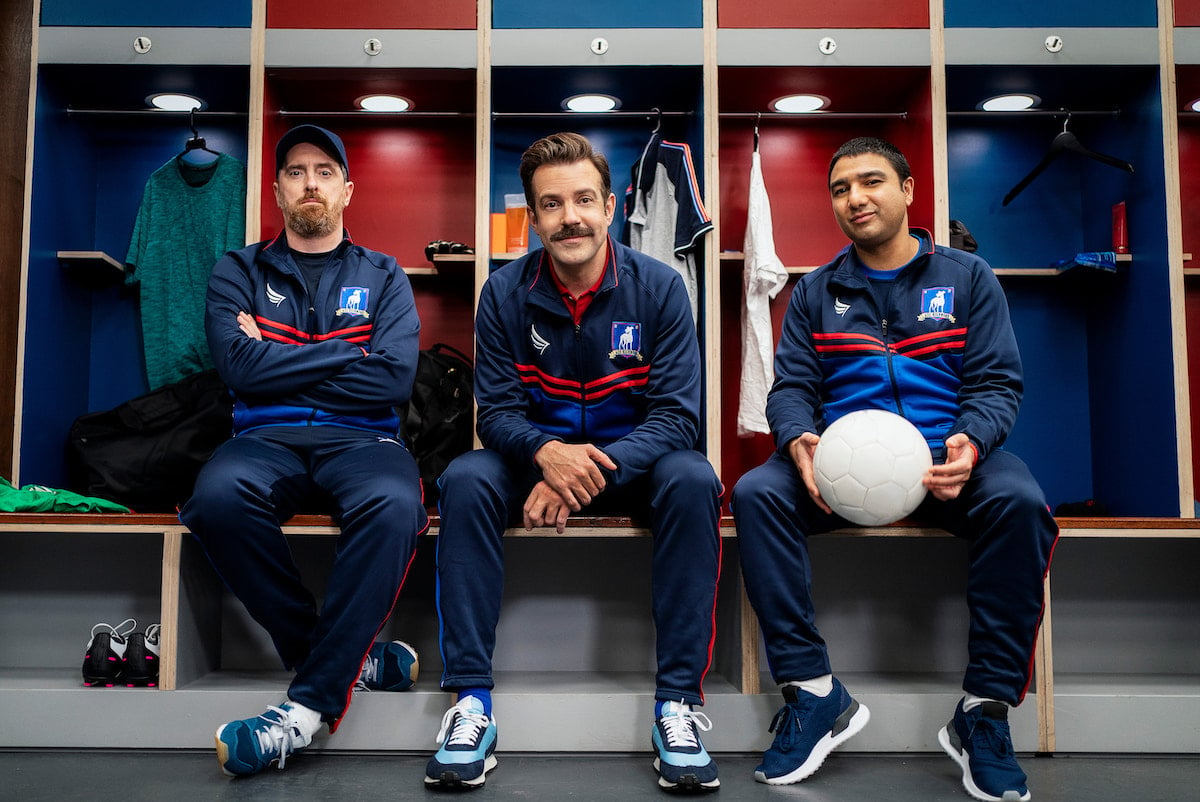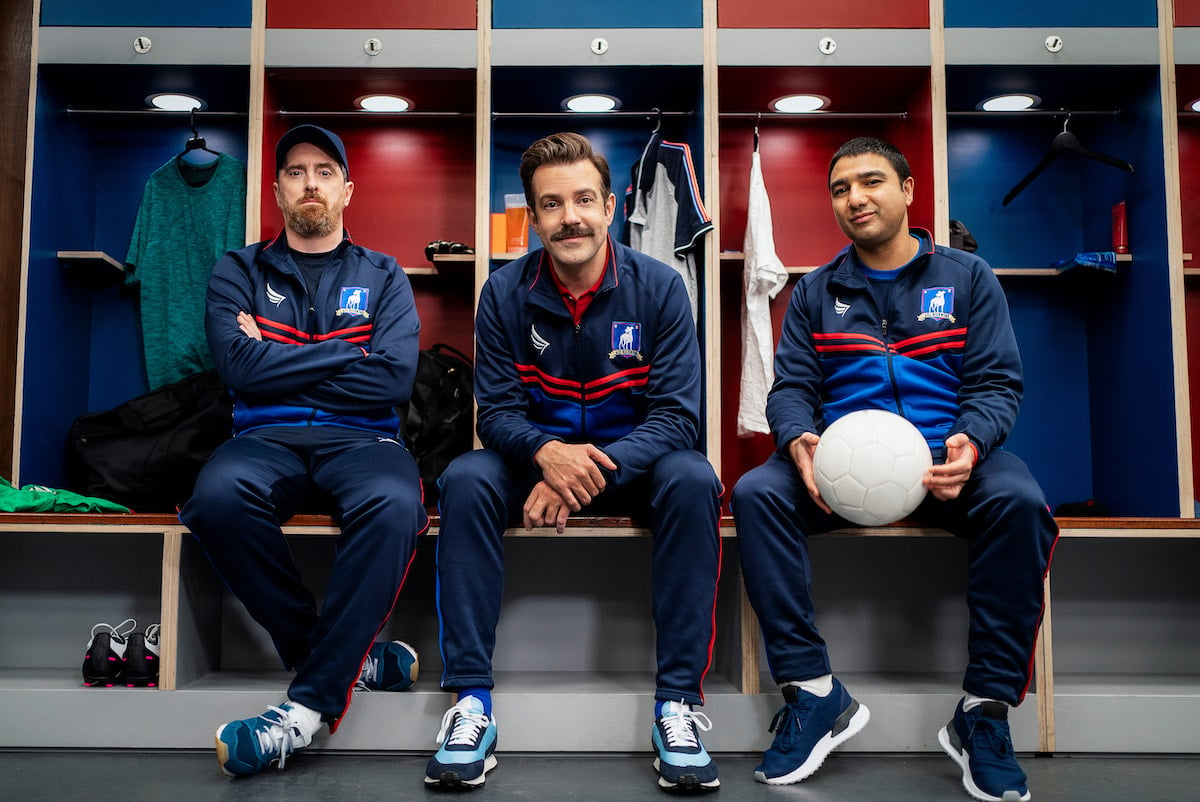 Ted Lasso begins with Jason Sudeikis' title character arriving in England to coach soccer. An American football coach from Kansas, Ted admittedly knows next to nothing about the sport. But he's determined to do some good.
Ted meets the team, the new owner Rebecca Welton (Hannah Waddingham), and the press. Many of them express their doubts about Ted's abilities but he assures them it's not about wins and losses. 
Ted tries bonding with Rebecca over food — "biscuits with the boss" doesn't exactly take off — and he gives each Richmond player a book. Whether or not they were receptive to Ted's coaching methods, he (almost) always stayed positive. He ignored the insults hurled at him by fans and asked the team to believe. 
Coach Beard's Brendan Hunt says 'Ted Lasso' isn't 'blindly positive'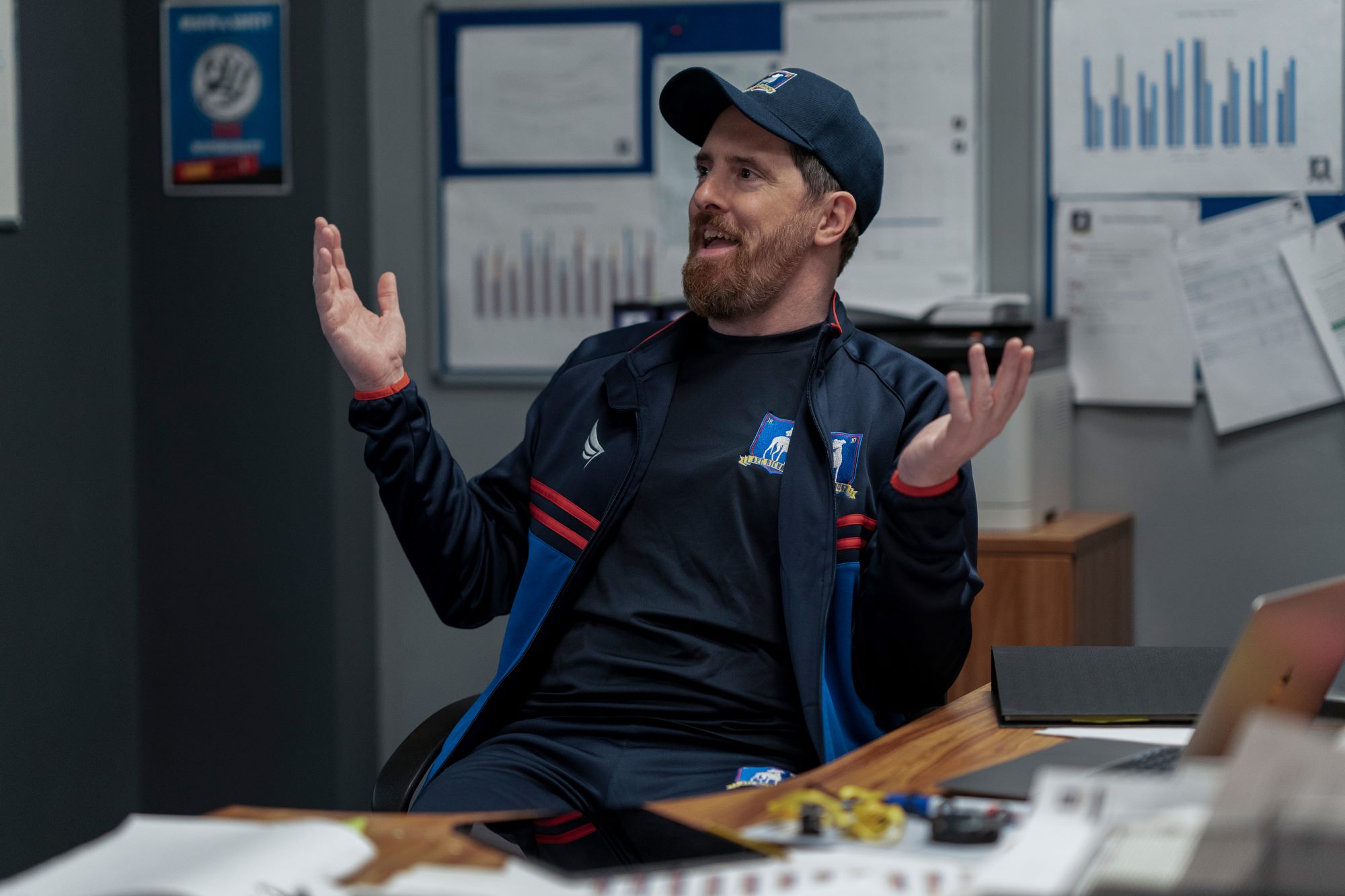 Many fans might consider Ted Lasso a feel-good show but it wasn't meant to be that way, accordion to Hunt. During a virtual panel discussion for Deadline's Contenders Television: The Nominees Hunt spoke with his co-stars, Game of Thrones alum Waddingham and writer-actor Brett Goldstein (Roy Kent), about the show. 
"We want all the characters to be more than what they appear, have something going on inside them," Hunt said. "This narrative has risen up of how the show is positive and inspirational and that's really great that people are finding it that way, but that was never our intention." 
"The show isn't blindly positive all the way; people go through stuff, and it's positive because of where people end up after what they've gone through and their ability to keep their hearts open afterwards," he explained.
There certainly are serious things happening on Ted Lasso. There are complicated relationships, panic attacks, relegation, and divorce just to name a few. So why is it considered feel-good TV? As Hunt said, it's how every character comes out on the other side with "their hearts open." 
 'Ted Lasso' Season 2 is 'darker' than the average sitcom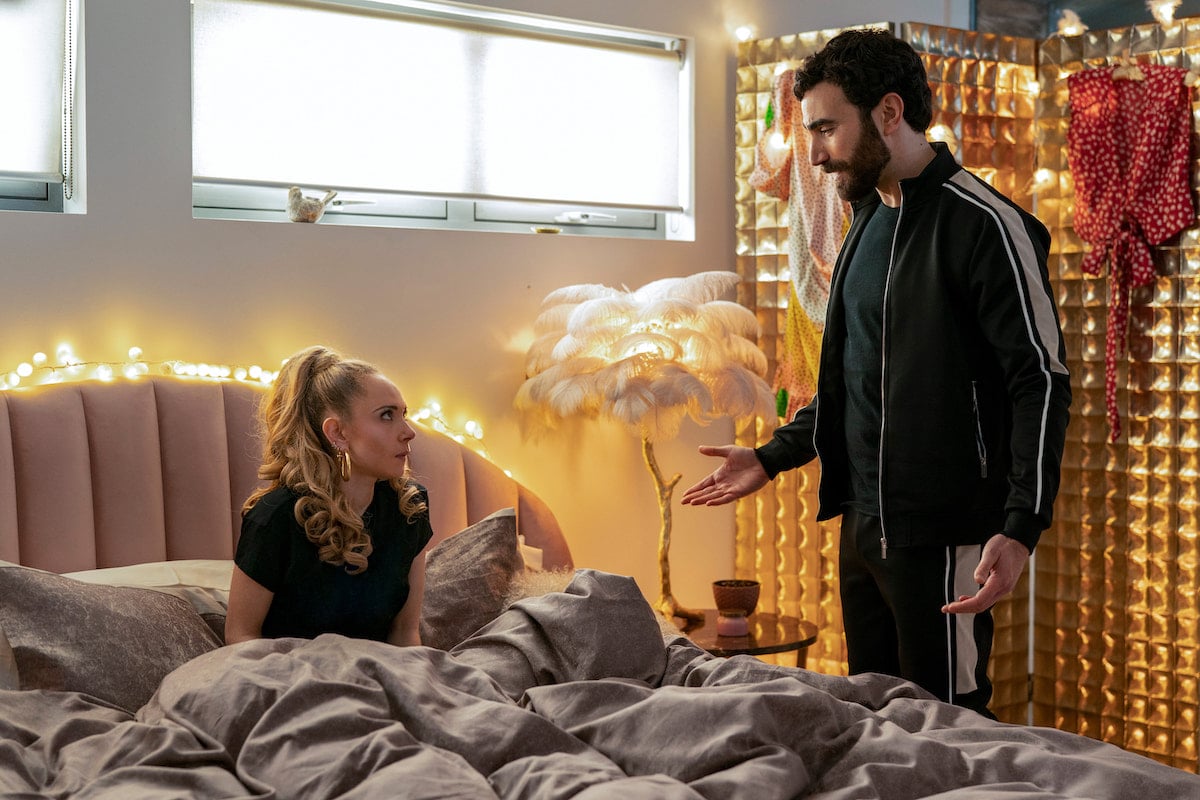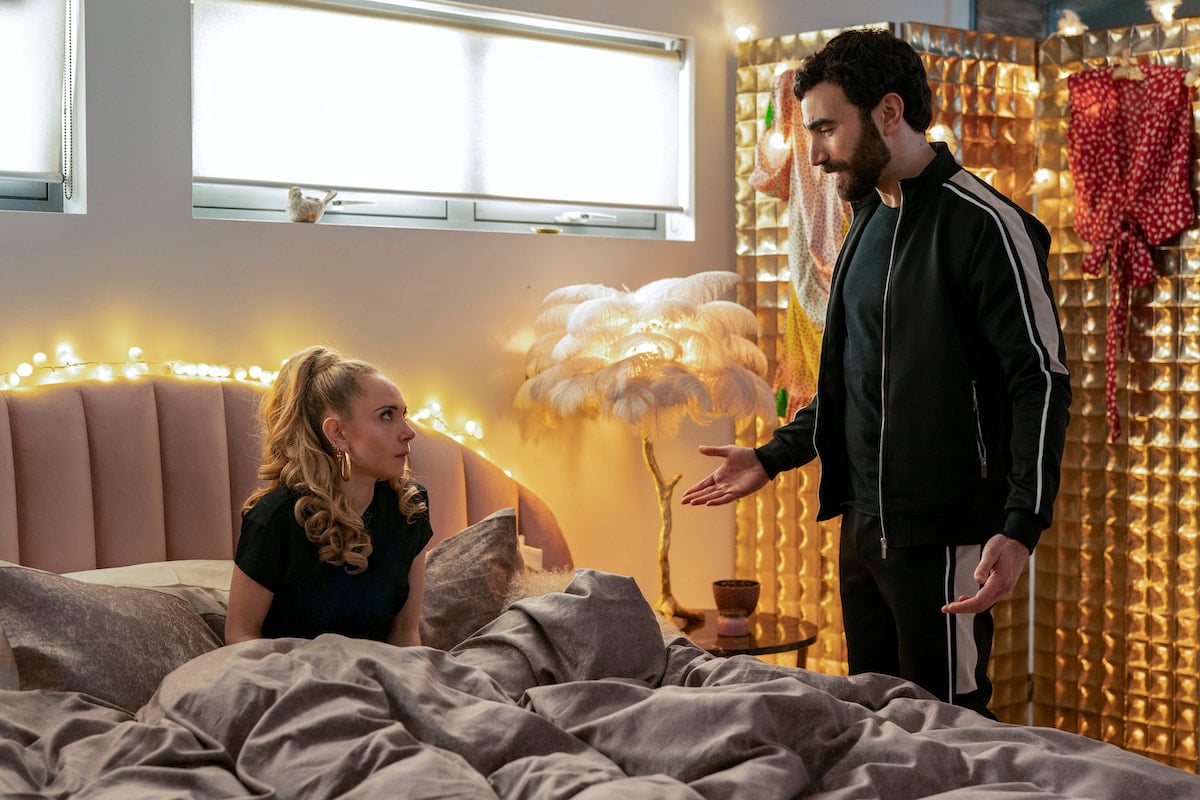 Driving home his comment about Ted Lasso not being created as a "positive and inspirational" TV show, Hunt said season 2 is "darker" than the typical sitcom. 
"It's darker than maybe a sitcom is supposed to be," he told Collider in July 2021. "The thing is, it's really cool that people look at the show and come away with a feeling of positivity and real inspiration, but even in season 1, it's not all sunshine and roses. It's not the Teletubbies. We end up in a place of positivity after people go through some s—." 
He continued, saying, "It's about where you are, after you've gone through that, as opposed to just not going through anything. So, the microcosm of that is, people will continue to go through stuff in season 2, and you see some of that in the first few episodes, but there's a little bit more to come."
At the time of publication, Ted Lasso Season 2 is airing on AppleTV+. A new episode drops every Friday at 12 a.m. PT and 3 a.m. EST.