'Ted Lasso': The Real-Life Inspiration for Roy Kent Is Just as Grumpy and Aggressive
Ted Lasso is nearing the conclusion of its second season, and it has already been renewed for a third. The show revolves around the title character who goes about life with a positive mentality. Ted's sunny disposition is accompanied by Roy Kent's grumpy and aggressive demeanor, which evens out the attitudes to create a healthy balance. But did you know that the real-life inspiration for Kent is just as bold?
Irish footballer Roy Keane was the inspiration behind Roy Kent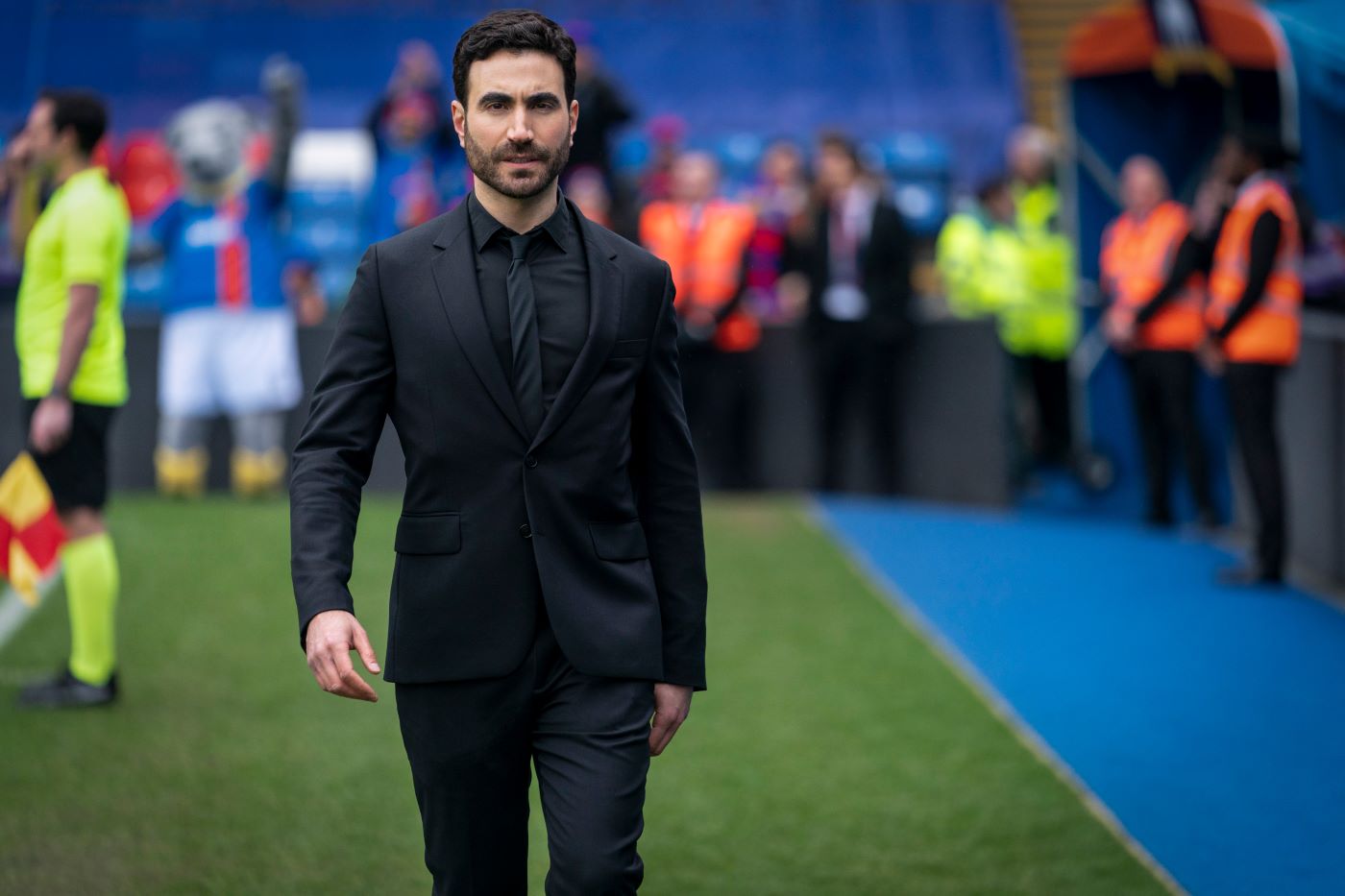 Viewers met Roy in Ted Lasso's season 1 as the AFC Richmond captain. Although he is still well respected, there was a period in his professional soccer career that saw him doing well for his former team Chelsea FC. However, his talents began declining over the years as he neared the end of his career.
While he doesn't like Ted's coaching methods, he learns to coexist with him as the former even helps Roy learn to foster mutual respect between himself and his nemesis Jamie Tartt. When creating the character of Roy, the showrunners sourced inspiration from former footballer Roy Keane.
Keane played in the Premier League from 1992 until 2006. During the first few years in the premier league, Keane played for Nottingham Forest before famously moving to Manchester United. Another aspect Roy and Keane share includes the fact that they both held team captain positions.
Keane was also famous for his aggression and temper, whether he was on or off the field. In the series, Coach Beard (Brendan Hunt) describes the AFC Richmond captain as a "box-to-box midfielder." Those who know about Keane know that often his style of play would get described the same way.
Brett Goldstein arrived on the show in a different capacity
Goldstein recently had a chat with Vulture on the success of Ted Lasso and the makings of his no-nonsense character Roy. In the interview, Goldstein said that he got on the show initially as a writer for the first season, but as he was in the process of writing, he realized he had it in him to play Roy.
However, the star admitted that he had doubts about speaking up for himself as he imagined that due to his "typecast up to that point" where most roles he'd previously had were softer, no one would picture him playing an aggressive character.
Goldstein continued saying that on his last day working on the script, he recorded a taping of five scenes of his desired character and emailed him to one of the show's makers, Bill Lawrence. He made a note to caution the showrunner about it being embarrassing but was pleasantly surprised when Lawrence replied positively, giving him the role.
Goldstein added that Roy's anger and depression at the show's beginning resonated well with him, noting that despite all his aggression, Roy has a "real softness underneath." Goldstein has written several of the hit show's episodes, including arguably the best episode in the series that detailed the issues plaguing the hopeless optimist Ted's marriage.
Other productions Goldstein has had a hand in
Roy's character doesn't immediately spark sunshine and rainbows, but as the series goes on, he grows on the viewer and becomes one of the most popular characters on the Apple TV+ runaway hit show. Hardcore fans of Goldstein understand that Ted Lasso isn't his first rodeo, but for those who've never seen him before or know little of him, the actor has had several notable onscreen roles.
He appeared in the superhero film SuperBob playing the title character Bob. He also appeared in Derek, Doctor Who, Adult Life Skills, and Uncle. Goldstein also has a solid offscreen presence, with his writing work extending from the stage to the screen with projects like Soulmate.
Related: 'Ted Lasso': Roy Kent's Brett Goldstein Almost Played a Completely Different Character — 'You Won't Believe This'