'Ted Lasso' May Not Be a Real Person — but He Is Inspired by Someone From Jason Sudeikis' Past
Jason Sudeikis' high school basketball coach, Donnie Campbell, served as part of the inspiration for his title character on Apple's 'Ted Lasso'.
Jason Sudeikis plays the title character on Apple's Ted Lasso but where did the inspiration for the football-turned-soccer coach come from? According to Sudeikis, his high school basketball coach served as a major source of inspiration. 
Jason Sudeikis sees Ted Lasso as a different version of himself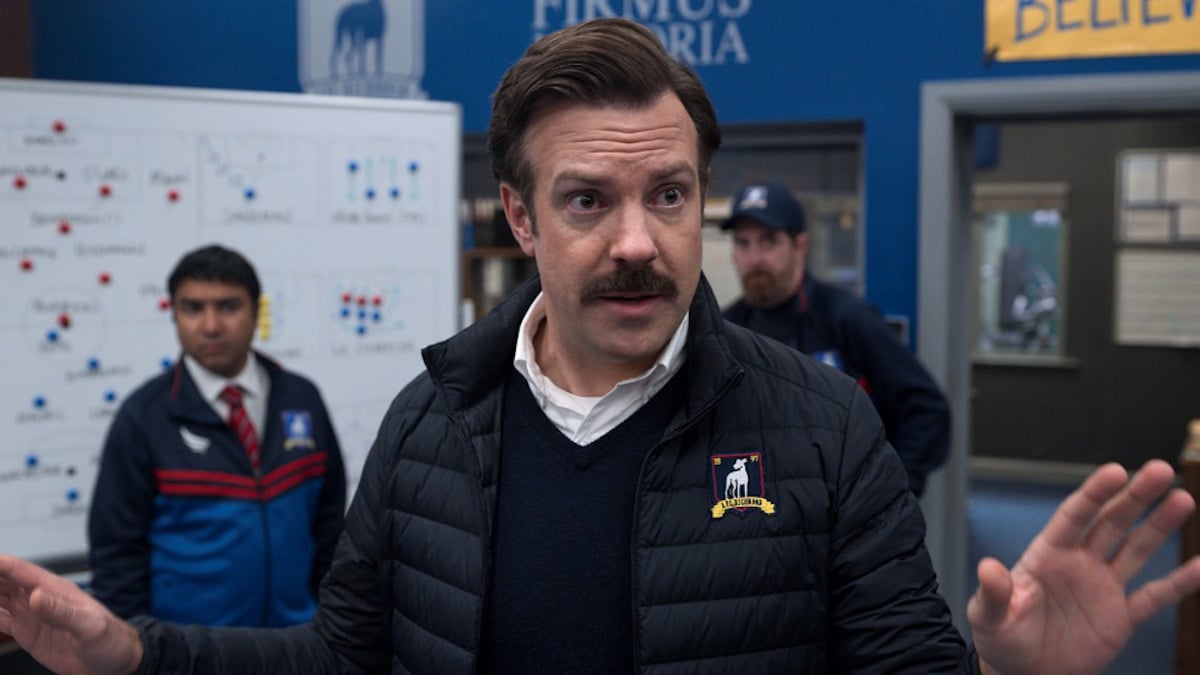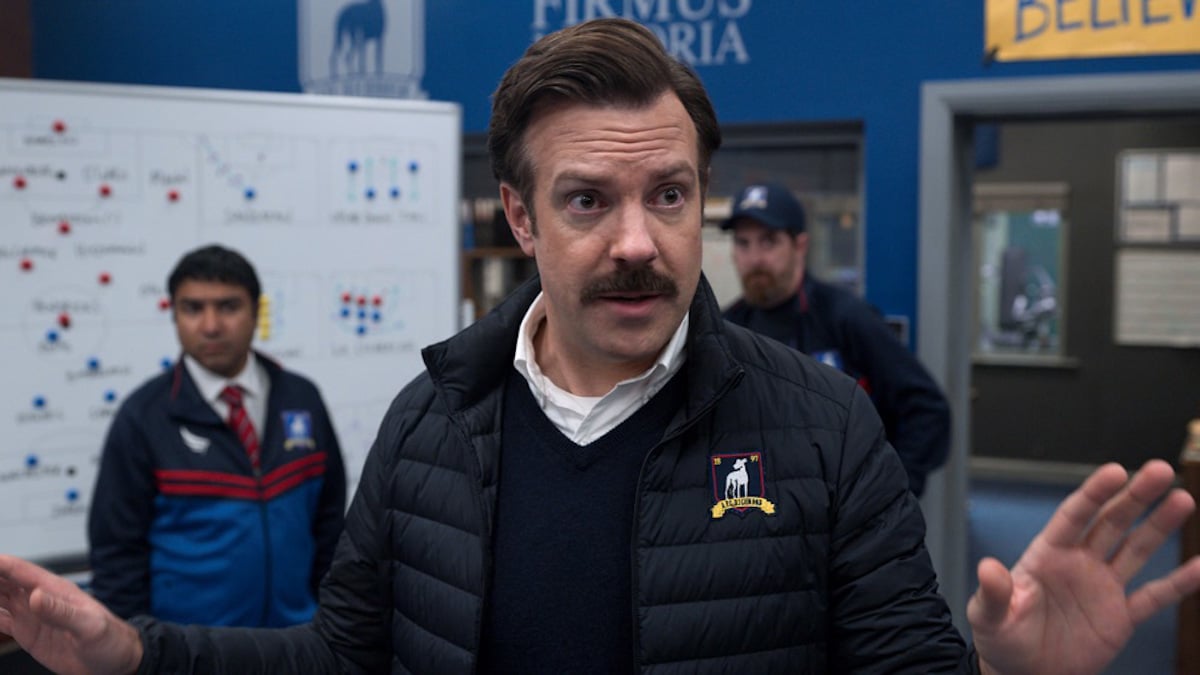 During a 2021 interview with Indie Wire Sudeikis explained how Amsterdam influenced his role (more on that later) and how the character of Lasso is a version of himself. What version is that? One who is out on the water sipping on a beer or two. 
"Probably the version of myself when in America, on a bright sunny day, after having a couple of beers … on someone else's boat, on some pontoon boat on some body of water somewhere," he said.
The Horrible Bosses alum continued, saying that his Ted Lasso character is all about the version of himself that allows him to be "stress-free and filled with joy and the sun shining on your face, and you can just kind of see things at a large 30,000 feet view." 
Sudeikis' high school basketball coach helped inspire the character
In July 2021 ahead of the Ted Lasso Season 2 premiere, Sudeikis opened up about the person who helped inspire his character. He told TODAY Lasso is based on, at least in part, by his high school basketball coach named Donnie Campbell.
"It was a fella from a small town in Kansas who spoke in those aphorisms, like, 'Sudeikis, you look more nervous than a long-tailed cat in a room full of rocking chairs,'" the actor told Hoda Kotb. 
"He would call me Jason Sueikis because he said I had no 'D,'" Sudeikis added, referencing his poor defensive skills on the court. "He's clever that way."
Sudeikis also said no one is probably more stunned about Ted Lasso's success — it's been nominated for a record-breaking 20 Emmy Awards — but his former basketball coach. 
"No one's got to be more shocked, honestly, than Coach Campbell. And I don't blame him," the actor said. "I did not do a lick of homework. I didn't play a lick of defense. I was a good listener, but I didn't listen in the moment. I just stored it all up and now using it, typing it out and then just memorizing and saying it to folks."
Sudeikis first appeared as Lasso in 2013 promotional videos for NBC Sports. His ex, Olivia Wilde, suggested he make a series about the character. So the now-45-year-old set about creating Ted Lasso with Bill Lawrence, Brendan Hunt (Coach Beard), and Joe Kelly. 
Sudeikis' time in Amsterdam also helped inspire the character of Ted Lasso 
Coach Campbell wasn't the only inspiration for Lasso. Sudeikis channeled some of the things he felt while living and working in Amsterdam into the character. He recalled how he spent time working at the city's Boom Chicago theater and "taking mushrooms legally." 
He described it as "living an ego-less existence where all of the small things, you don't sweat 'em anymore. You just kind of see things from a soul level."
Ted Lasso Season 2 is currently airing. A new installment in the 12-episode season drops every Friday on AppleTV+ at approximately 3 a.m. EST.