'Ted Lasso': Rebecca's Secret Budding Relationship on Bantr
Ted Lasso has captured the hearts of viewers with its surprising positive outlook, especially during such a stressful era for many people. Rebecca Welton (played by Hannah Waddingham), came into the second season with new optimism, ready to try her hand at love again. It seems that she's found someone promising, but neither she nor her mystery man knows who the other is. However, viewers think they have an idea, and if they're right, it's going to shake up her world.
'Ted Lasso': Rebecca and Bantr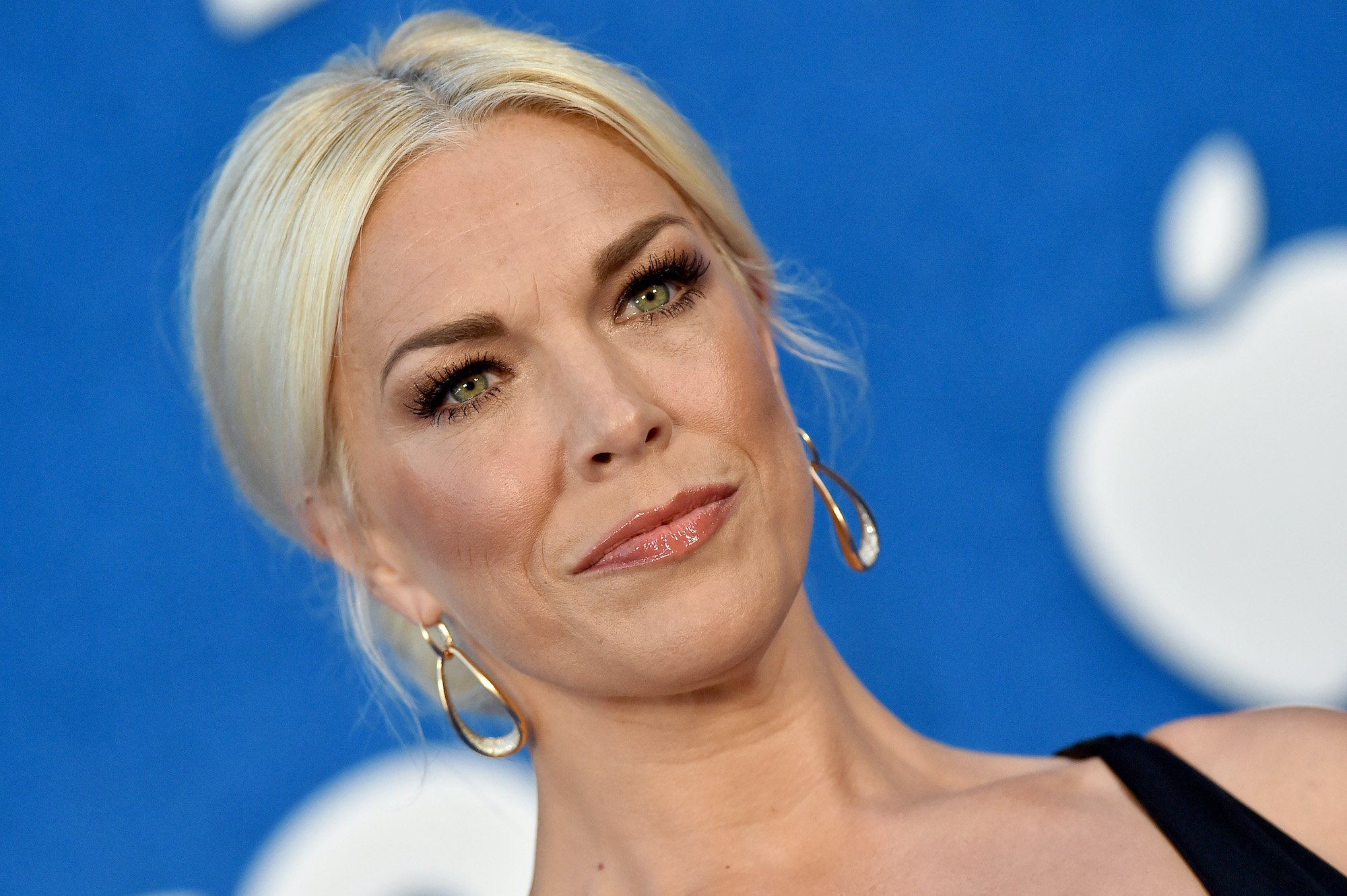 The plot of Ted Lasso is a classic "fish out of water" story. Rebecca was looking for a way to get back at her ex-husband after a messy breakup. She settled on hiring an American football coach to take charge of the soccer club that her ex had adored.
Enter Ted Lasso (played by Jason Suidais), a good-hearted football coach from the US, who gamely takes charge of the club and soon builds a rapport with Rebecca. In the second season, encouraged by Ted to take a chance on the future, Rebecca decides she's ready to try again with romance.
According to Decider, she joins Bantr, a dating app that introduces people anonymously, giving them the chance to get to know each other without any assumptions based on looks.
Rebecca develops an interest in a specific man, and she begins a flirtation with him that brings a smile to her face. The question on everyone's mind is who this man could be. Some fans think they know.
Clues about the mystery man
CBR reports that recent clues about Rebecca's anonymous flirtation led viewers to suspect that he's none other than Ted himself. During one exchange, the screen showed her texting him. The next shot shows Ted smiling and putting his phone away, making it look like he was reacting to her message.
Fans put two and two together, and they wanted to know if the unlikely pair were about to find love together. Waddingham was no help when it came to answering their question.
"And to be perfectly honest with you, I genuinely — because I can't hide anything on this big plate of a face — I genuinely don't know [if Ted and Rebecca will get together]. Thank god," she said.
But not long after, Rebecca's love life took another unexpected turn. It seems that her Bantr love interest might not be Ted at all, but another familiar face from work.
Conflict in the future?
The sixth episode of the second season dropped a bombshell about the identity of the man. We won't give any spoilers here, but if you're dying to know, click here for the news.
But Rebecca's love life isn't the only storyline that has viewers eager to see what's happening next. Screen Rant promises that season two still has plenty to deliver, and that season three holds even more excitement.
Roy Kent (played by Brett Goldstein), has been grappling with finding meaning in his life after playing soccer, and he's found that in a new love interest. Keeley Jones (played by Juno Temple) brought romance and hope to Roy. But according to Goldstein, who is also a writer on the show, that relationship may be headed for some rocky times.
"He's not going to kill himself [now that he's retired from football], it's not the end of the world," he explained. "But I think we can already see there's a danger in how much he's investing in his relationship with Keeley versus the rest of his life."
Although the upcoming season will bring struggles for the characters, viewers can be sure of one thing: Ted and his namesake series will continue to deliver the positive vibe that's made so many devoted fans.
RELATED: 'Ted Lasso': Breaking Down Every Single Romantic Comedy Easter Egg in 'Rainbow'