'Ted Lasso': Roy Kent's AFC Richmond Chant Could've Been Much Darker, According to Brett Goldstein
According to Roy Kent actor Brett Goldstein there were multiple versions of his character's 'Ted Lasso' chant. Brett Goldstein's pick, that ultimately didn't make the cut, involved a line about killing grandmothers.
Roy Kent is a grumpy soccer — err, football — player on Ted Lasso. Portrayed by actor-writer Brett Goldstein Kent's been playing the game for years in the Jason Sudeikis-led comedy. He's a legend and, as such, has his own chant fans scream out when he takes the pitch. Fittingly it features one of Roy's most-used curse words — f— or one of its variations accounts for practically every other word out of Roy's mouth — but, according to Goldstein, the chant was almost much darker.
What is Roy Kent's AFC Richmond chant on 'Ted Lasso'?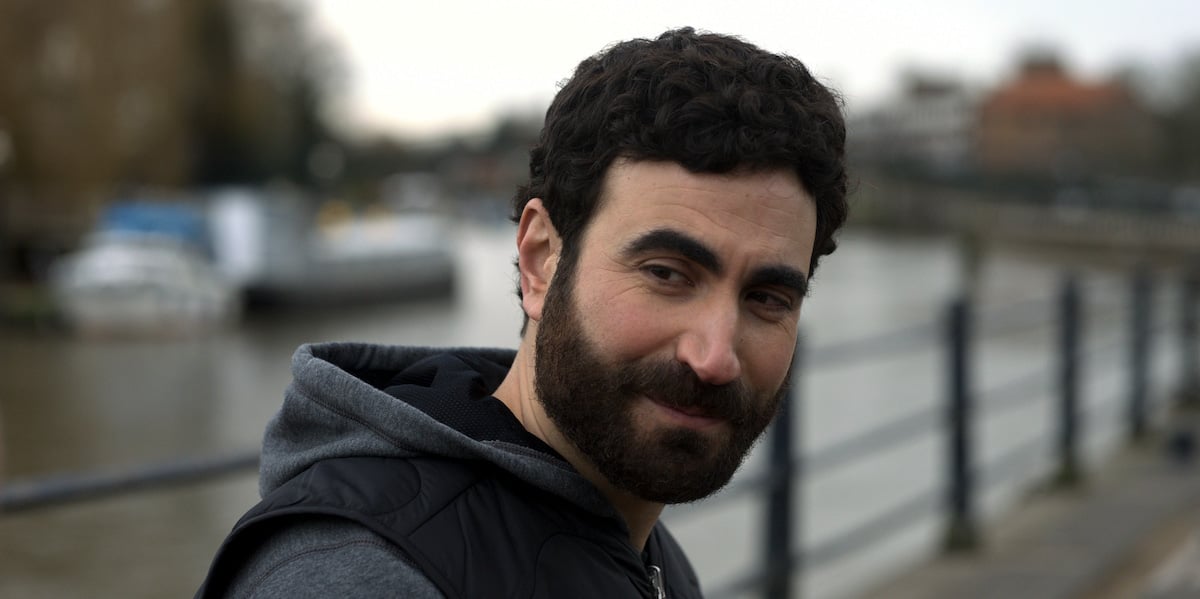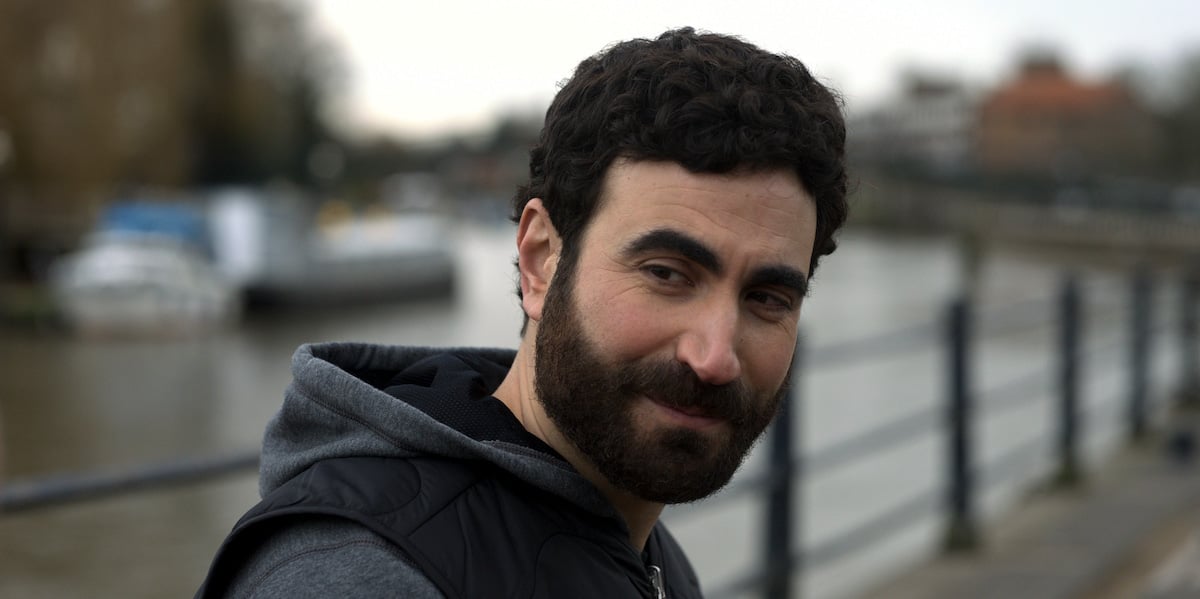 When he's on the pitch or makes a play Richmond fans know what to do. They scream out Roy's chant. Whether they're watching the match live from the stadium or catching the game on TV at Richmond's local pub The Crown & Anchor (a real-life pub called The Lion's Head) fans can be heard singing the chant. 
Roy's chant is a nod to him being a talented player and dominating the pitch. It goes something like this: "He's here! He's there! He's every-f—ing-where! Roy Kent! Roy Kent!"
It's what Roy heard in the season 1 finale when he stopped his nemesis and former teammate, Jamie Tartt (Phil Dunster), from scoring a goal. Richmond player Sam Obisanya (Toheeb Jimoh) even encouraged Roy to take in the moment before he headed off the pitch after sustaining a career-ending injury in the play. 
Brett Goldstein preferred a version of Roy Kent's chant that involving a line about killing grandmothers
Roy's known for his anger which is why it's not exactly surprising the Ted Lasso writers came up with a version of his chant that included a line about violence. It didn't make the cut, of course, but Goldstein admitted in an August 2021 interview with The Wrap he liked the darker, more menacing version.
"I think we had a few versions of the chant and there was one that had the line in it: 'He'll kill your f—ing Gran,'" the actor said. "If I'm completely honest, that was my choice."
So remember that next time Ted Lasso's on and fans are screaming Roy's chant. It almost included a line of killing grandmothers.
Jamie Tartt's Phil Dunster says his character's 'Ted Lasso' chant is better than Roy Kent's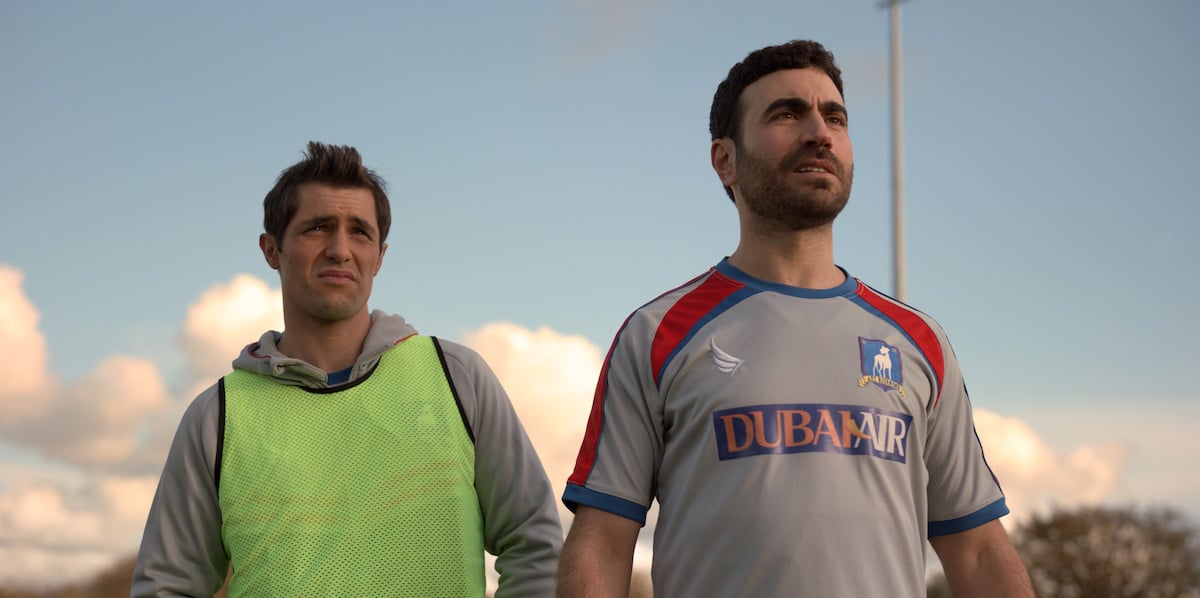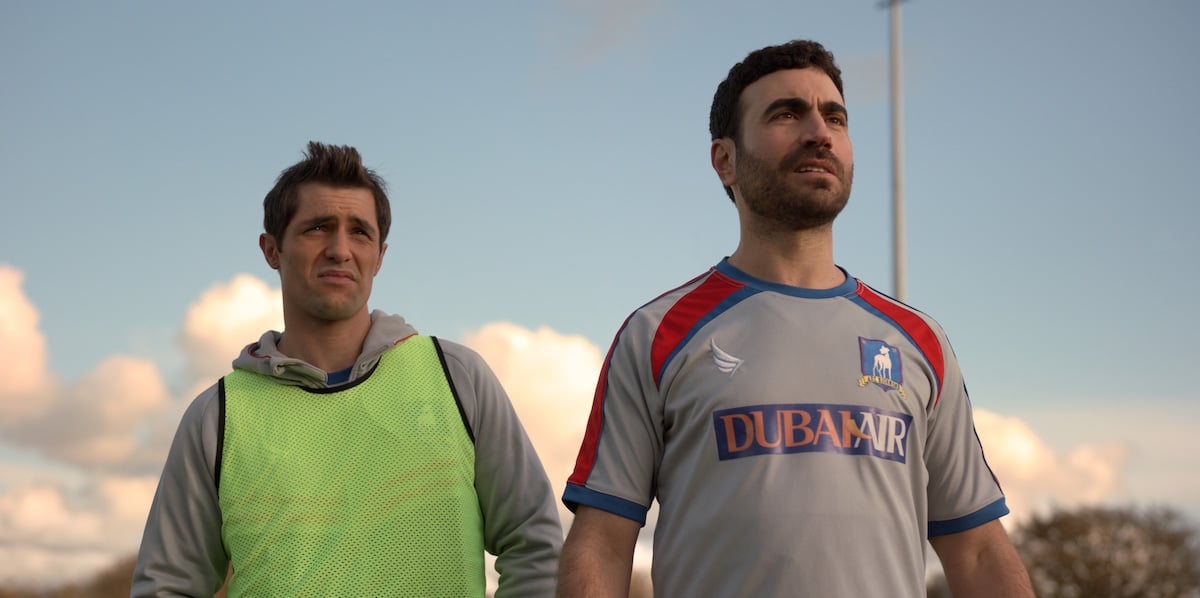 Jamie Tartt (Phil Dunster) and Roy are going head-to-head. Well, their chants are. The Ted Lasso stars talked about which chant is better in the same interview. 
"There's merit to both," Dunster admitted, saying "there's a lot more swearing in Roy's."
He continued, saying that although Roy's chant suits Goldstein and his character Jamie's is catchy. 
"Brett Goldstein absolutely prefers Roy Kent's one. He loves a good curse," he said. "But listen, there's a reason that 'Baby Shark' is the most-watched or the second most-watched video on YouTube of all time. It's a catchy one. It just gets you right down deep."
Team Roy's chant or Team Jamie's chant, Ted Lasso Season 2 is on AppleTV+. A new episode drops every Friday at 12 a.m. PT or 3 a.m. EST.