'Ted Lasso': Roy Kent's Brett Goldstein Almost Played a Completely Different Character — 'You Won't Believe This'
Brett Goldstein is Roy Kent on Ted Lasso. His character is a gruff, soccer — sorry, football — legend whose conversations are typically filled with curse words. It might be difficult to imagine the actor in another role seeing as his performance has landed him one of Ted Lasso's 20 Emmy nominations. However, the actor-writer almost played a completely different character, Leslie Higgins.
'Ted Lasso' co-creator Bill Lawrence wanted Brett Goldstein to play the role of Leslie Higgins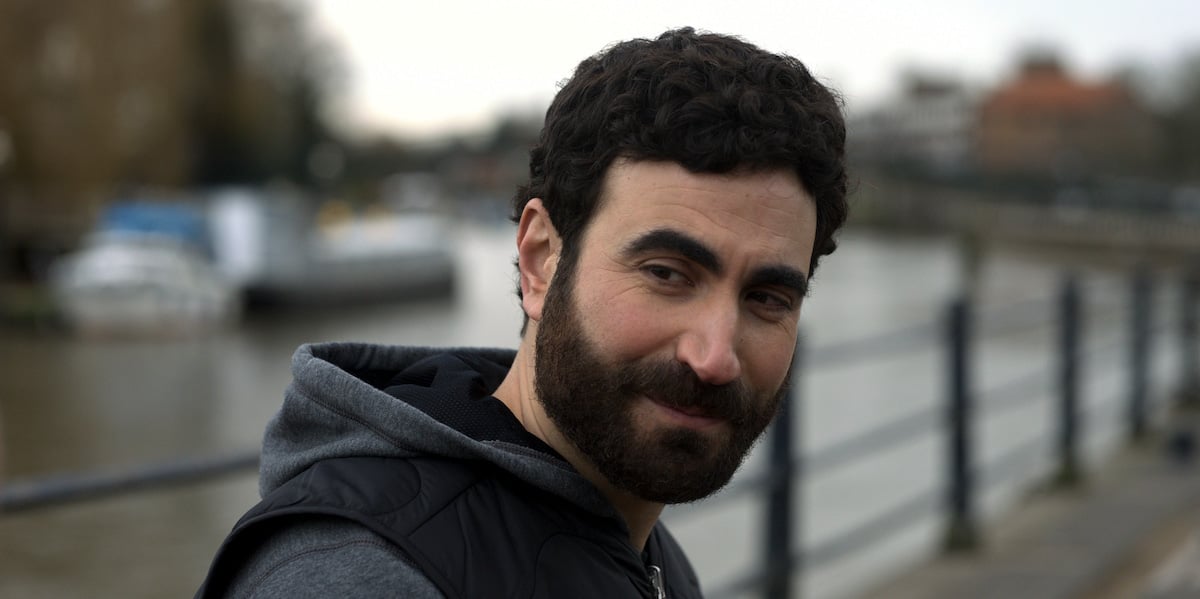 Goldstein shared the "really mad" story about how he got cast as Roy during a June 2021 interview with The Playlist. Initially a writer on the Apple original series, he said Ted Lasso co-creator Bill Lawrence wanted him for the part of Higgins, which later went to Jeremy Swift.
"Actually, I think you won't believe this, it doesn't make any sense, but initially because Bill knew me as an actor before he knew me as a writer," he said. "But Bill had said, 'You know, there's this British character that I reckon you'd probably be good for. The character is Higgins. He was like this sort of bumbling, fumbling, assistant guy, Higgins. Maybe you'd be good for that. Right?'"
Goldstein continued, saying he recalled telling Lawrence "'I don't think I'm great as Higgins, but I also get why you thought of me for that, because I've played lots of sort of bumbling nice guy types.'"
Jeremy Swift landed the part of Leslie Higgins so Brett Goldstein began considering the role of Roy Kent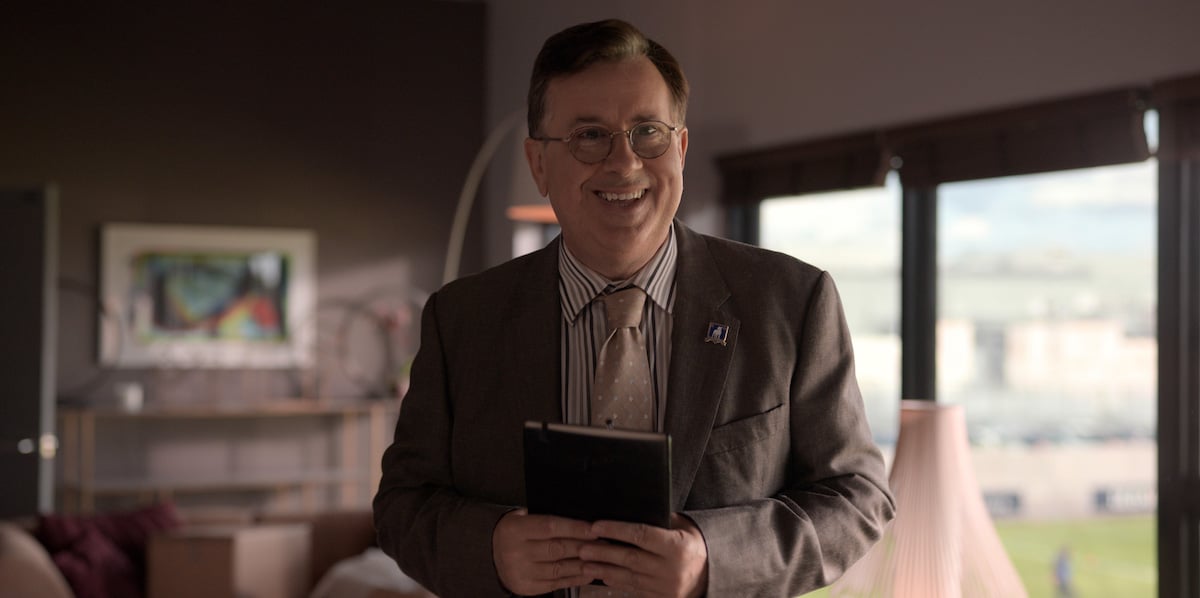 RELATED: 'Ted Lasso': Jamie Tartt's Phil Dunster Explains How Those Soccer Scenes Are Filmed — 'It Takes a Lot of Time and Good Editors'
Then came the Ted Lasso auditions. And, as Goldstein recalled, it was clear early on that Swift should play Higgins. 
"When Jeremy Swift appeared on his audition take, he had the part of Higgins before he finished saying his whole set. He was so perfect for it," he said. "It was like, 'Oh, well, that's Higgins!' And so then that was gone. And it was fine, I was good with being a writer."
But things changed as Goldstein and the rest of the writers started working on the show. An idea popped into his head about playing Roy.
"I started to think, 'I really, really, really get Roy. I really get him. I really understand this part. I love this character. I can see it. I can fully imagine all of it, but I also know no one is thinking of me for Roy because they think of me as the bumbling Englishman,'" he said.
"You know, I'm softly spoken and whatever. I'm not known for doing tough guy, angry types and so I knew no one was thinking of it and I didn't want to embarrass anyone or make it awkward," he added.
What did Goldstein do? He took a chance.
The Roy Kent actor left an audition tape in the 'Ted Lasso' writers' room
RELATED: 'Ted Lasso': Coach Beard's Brendan Hunt on Why Dr. Sharon Fieldstone Is a 'Similar Foil to Roy' in Season 2

On his last day in the writers' room, Goldstein came armed with an audition tape he'd recorded the night before. He'd taped himself doing five scenes from the script as Roy. When all the work was done he sent an email explaining that he wanted to be considered for the role. 
"I said 'I've been thinking for a while now that I think I get Roy and I think I could play Roy, but I also appreciate that no one's been thinking of me. I've done these tapes for you,'" he recalled. "'If this tape is in any way embarrassing or you feel awkward or uncomfortable, anything like that, pretend you never got this email and I will never ask about it.'"
At 3 a.m. that night he got a response. "I got an email that said, 'This is f— great.' And I was like, "Whoa bloody hell!'" And that's how Goldstein went from almost playing Higgins to landing the role of Roy.
Ted Lasso Season 2 is on AppleTV+. A new episode drops every Friday at 12 a.m. PT and 3 a.m. EST.