'Ted Lasso': Roy Kent's Eyebrows Are Getting Brett Goldstein Recognized by Fans
Think again, Brett Goldstein. The Ted Lasso star thought with his face "hidden in a mask" he'd be unrecognizable to fans passing him on the street. But that's not the case. Goldstein, who is also a writer on the Apple original series, says he still gets stopped by fans of the Jason Sudeikis-led comedy thanks to his distinct eyebrows that are a dead giveaway he's Ted Lasso's Roy Kent.
Roy Kent is a soccer legend on 'Ted Lasso'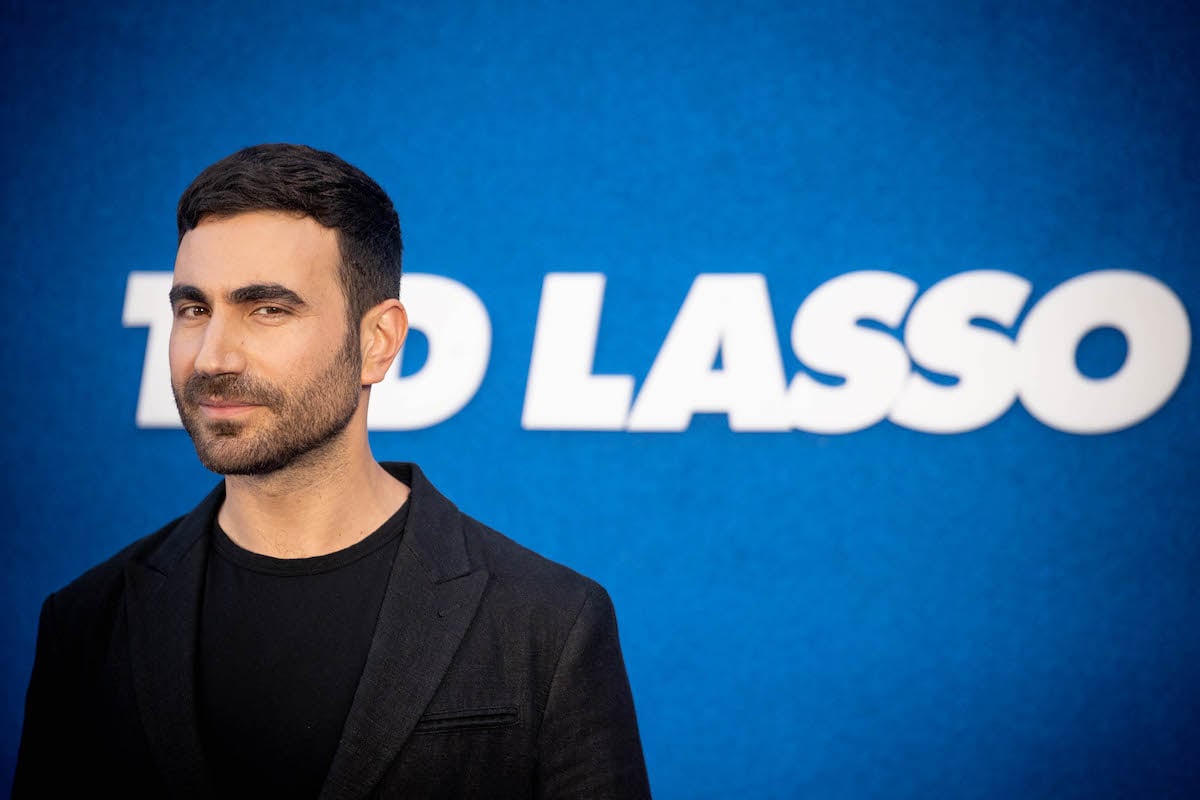 Who is Goldstein's character, Roy? In early Ted Lasso episodes, he's the grumpy veteran captain of the AFC Richmond squad. Significantly older than his teammates and known as a Premier League legend, Roy's nearing the end of his career. 
He argues with his teammate, Jamie Tartt (Phil Dunster), and isn't playing like he did in his younger years. But, as fans learned during season 1, there's more to Roy than his angry pro soccer player exterior. He starts dating Keeley Jones (Juno Temple) and, along the way, fans learn more about him. 
By the start of season 2 life has changed dramatically. Roy's no longer playing pro soccer. he retired from the game after getting injured in the season 1 finale. So now he has to figure out what life looks like after his career as a professional athlete is over. Along for the ride is Keeley, coach Ted Lasso (Sudeikis), and everyone else at Richmond.
During an August 2021 interview with The Wrap Goldstein talked about the recognition that's come with Ted Lasso's success. Now that he's the star of a popular TV show Goldstein's getting recognized by fans, which he thought wouldn't happen because of face masks. 
"I've only really been outside the last month or so and I thought I'd be hidden in a mask. But it turns out these f—ing eyebrows are very recognizable," he said. 
Goldstein, who is also the creator of the AMC series Soulmates, continued, saying that his character's personality means fans usually keep their distance. 
"But I think the upside is hopefully people are slightly scared of Roy Kent. So I've had people walk past me and go like, 'I really enjoy the show.' And I go (in Roy Kent voice), 'Good' and keep walking," he said. 
"I haven't had people chanting at me in the street," he added, referring to Roy's chant Richmond fans recite during matches on the show.
Brett Goldstein's Roy Kent performance landed him an Emmy nomination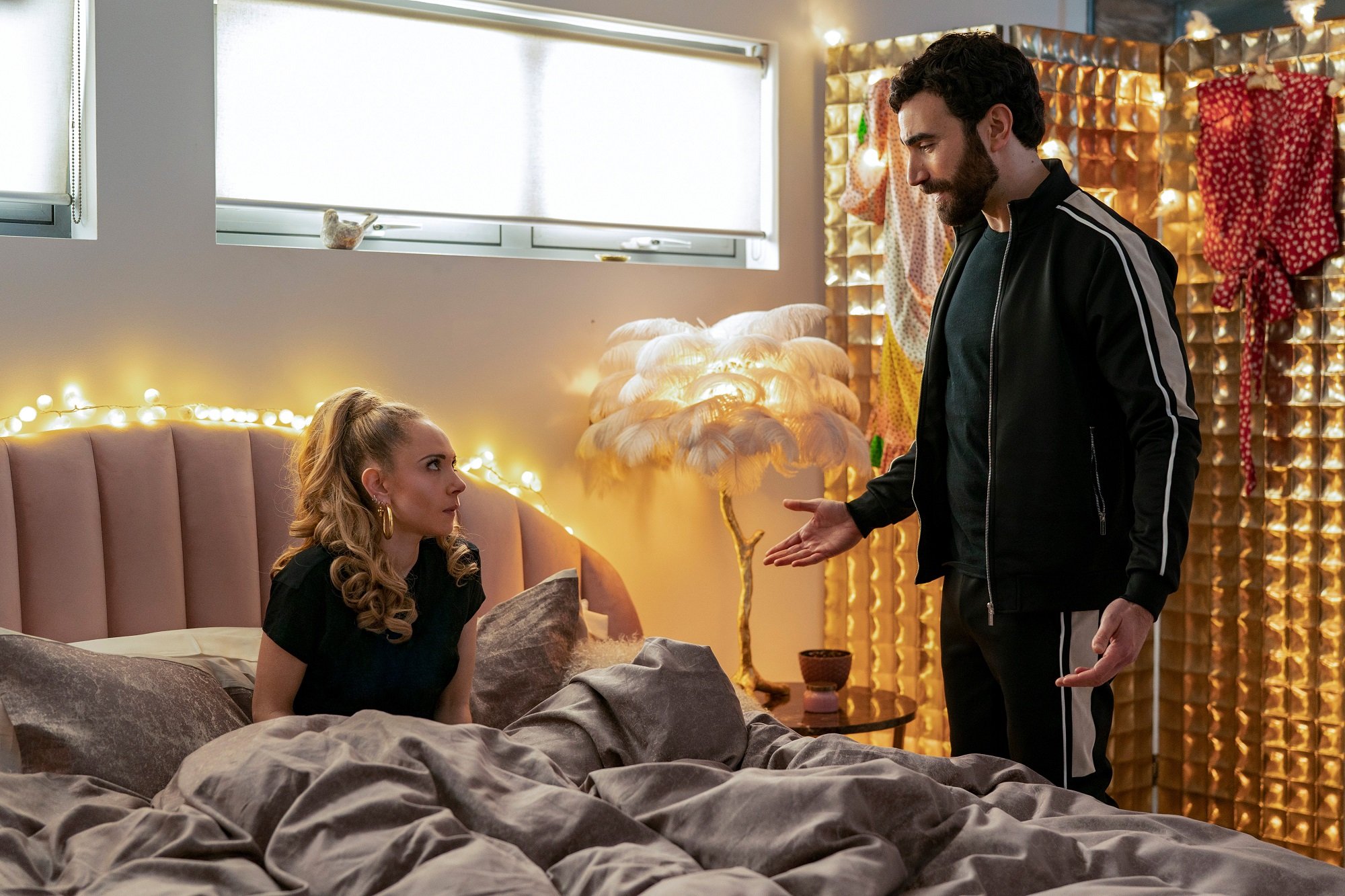 Of Ted Lasso's record-breaking 20 Emmy nominations, one of them could go to Goldstein. In addition to getting nominated with the rest of his co-stars for Outstanding Comedy Series, he's up for Outstanding Supporting Actor in a Comedy Series. 
Goldstein already knows a lot of his fellow nominees. Also up for the same award are his co-stars Brendan Hunt (Coach Beard), Nick Mohammed (Nathan Shelley), and Jeremy Swift (Leslie Higgins). 
The winners of the 73rd Annual Primetime Emmy Awards will be announced on Sept. 19, 2021, during a live TV broadcast. In the meantime, fans can watch Ted Lasso on AppleTV+. A new episode drops every Friday at 12 a.m. CT or 3 a.m. EST.