'Ted Lasso' Scripts Have a Lot of Last-Minute Changes According to Hannah Waddingham
Ted Lasso was created by Jason Sudeikis, Bill Lawrence, Brendan Hunt, and Joe Kelly. The series stars Sudeikis, Hannah Waddingham, Brett Goldstein, Juno Temple, Phil Dunster, Hunt, Nick Mohammed, Jeremy Swift, and Sarah Niles. On Dec. 9, Waddingham appeared on The Late Late Show with James Corden and revealed some behind-the-scenes details about the making of Ted Lasso.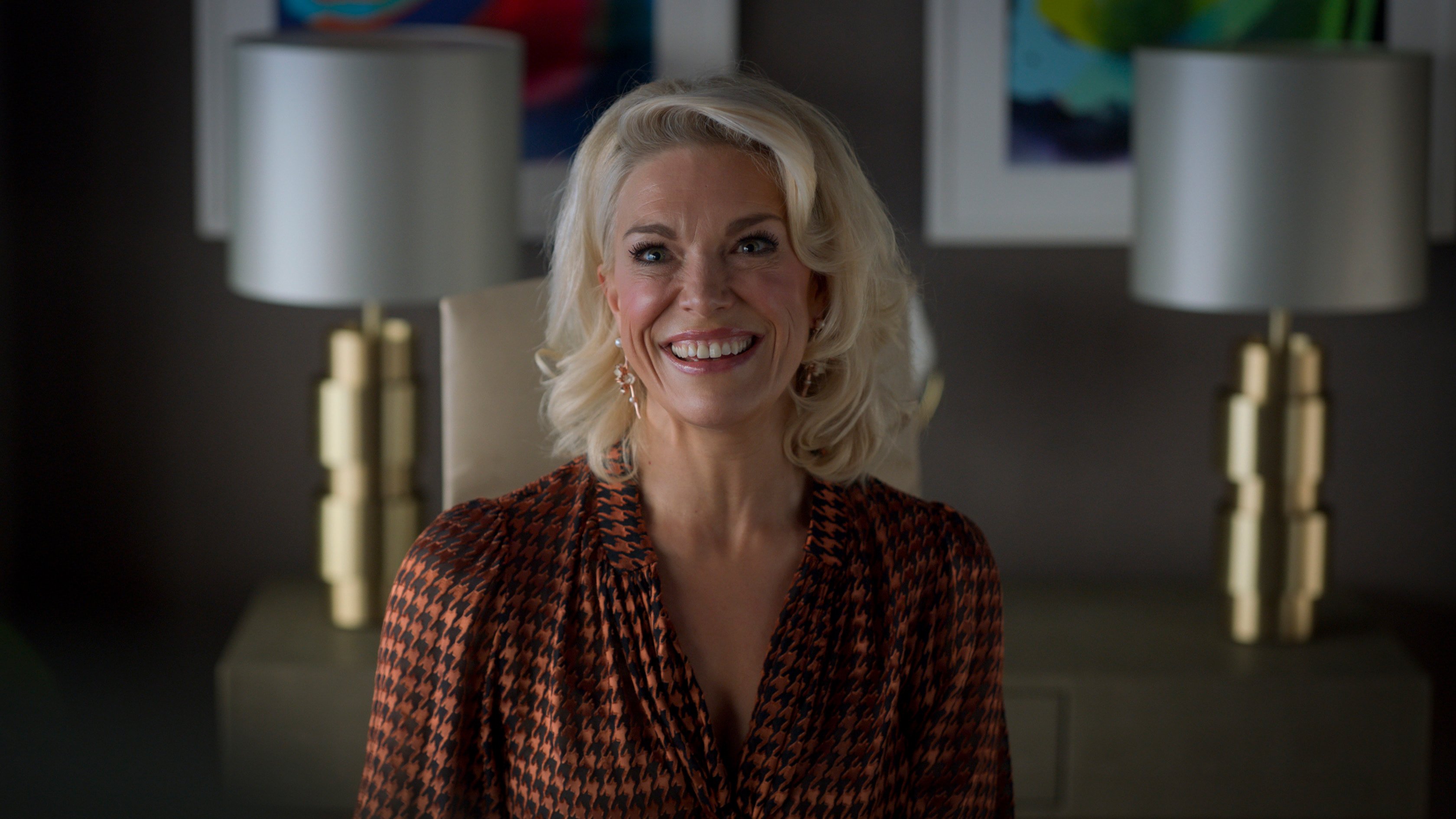 'Ted Lasso' undergoes last-minute script changes
During her interview on The Late Late Show with James Corden, Waddingham discussed her Emmy Award win and working on Ted Lasso. Waddingham went on to reveal that Sudeikis, Hunt, and Goldstein make frequent last-minute changes to scripts for the show, meaning nothing is truly set in stone.
"I think because Jason's from SNL and Brendan who plays Coach Beard is from Second City… and because Brett does standup they write like the framework of the show and then the amount of time, and me with lots of emotional monologues, I will suddenly get like completely different words just before the camera's about to go on me," Waddingham told Corden.
She continued, "And I think they like doing it because you get the immediate knee-jerk reaction to something, but my mid-40s brain can't cope with it at all. I'm one stage away from having idiot boards, because it's hardcore! They're just used to that SNL kind of world."
RELATED: 'Ted Lasso': Trent Crimm and Dr. Sharon Will 'Have Significant Roles' in Season 3
Season 3 of 'Ted Lasso' will begin filming on Valentine's Day
The season 2 finale of the Apple TV+ series premiered on Oct. 8. Since then, fans have been anxiously awaiting the show's third season.
Toward the end of her interview with Corden on The Late Late Show, Waddingham was asked about season 3 of Ted Lasso.
"When are you shooting the next series? Do you know when you start? Have you read anything about it? Has anyone told you what those stories are going to be?" Corden asked Waddingham.
"No, we start on Valentine's Day, which is rather lovely," Waddingham answered.
RELATED: 'Ted Lasso' Bill Lawrence Offers Fans Hope for Season 4 — Showrunner Reveals They Are Only at the 'Midway Point of the Show' After the Season 2 Finale
Hannah Waddingham thinks the show helped her through the pandemic
Ted Lasso premiered in 2020, and it became quite popular for its kind-hearted characters and humor. On The Late Late Show, Waddingham shared that fans of the series now thank her for helping them cope with the ongoing coronavirus (COVID-19) pandemic.
"It's the nicest thing in the world, you know, it is a real… it's a massive privilege to have people go 'You made the whole pandemic better,'" Waddingham said.
"It really did. It really did," Corden agreed. "It was so nice watching something that was warm and friendly and full of so many brilliant performances."
"But it did that for us as well, doing it," Waddingham told Corden.
The first two seasons of Ted Lasso are available to stream on Apple TV+.