'Ted Lasso Season 2 Episode 2': Recap, 'Lavender' and the Return of [Spoiler]
After overcoming a case of the yips, Ted Lasso Season 2 returns with episode 2, "Lavender." Ted (Jason Sudeikis) makes some headway with Dr. Sharon Fieldstone (Sarah Niles). However, by the end of the episode, his heart of gold might wreak havoc on AFC Richmond. As you might guess, a decision Ted makes about Jamie Tartt (Phil Dunster) is crucial to the plot this season. 
[Spoiler alert: This article contains spoilers from Ted Lasso Season 2 Episode 2, "Lavender."]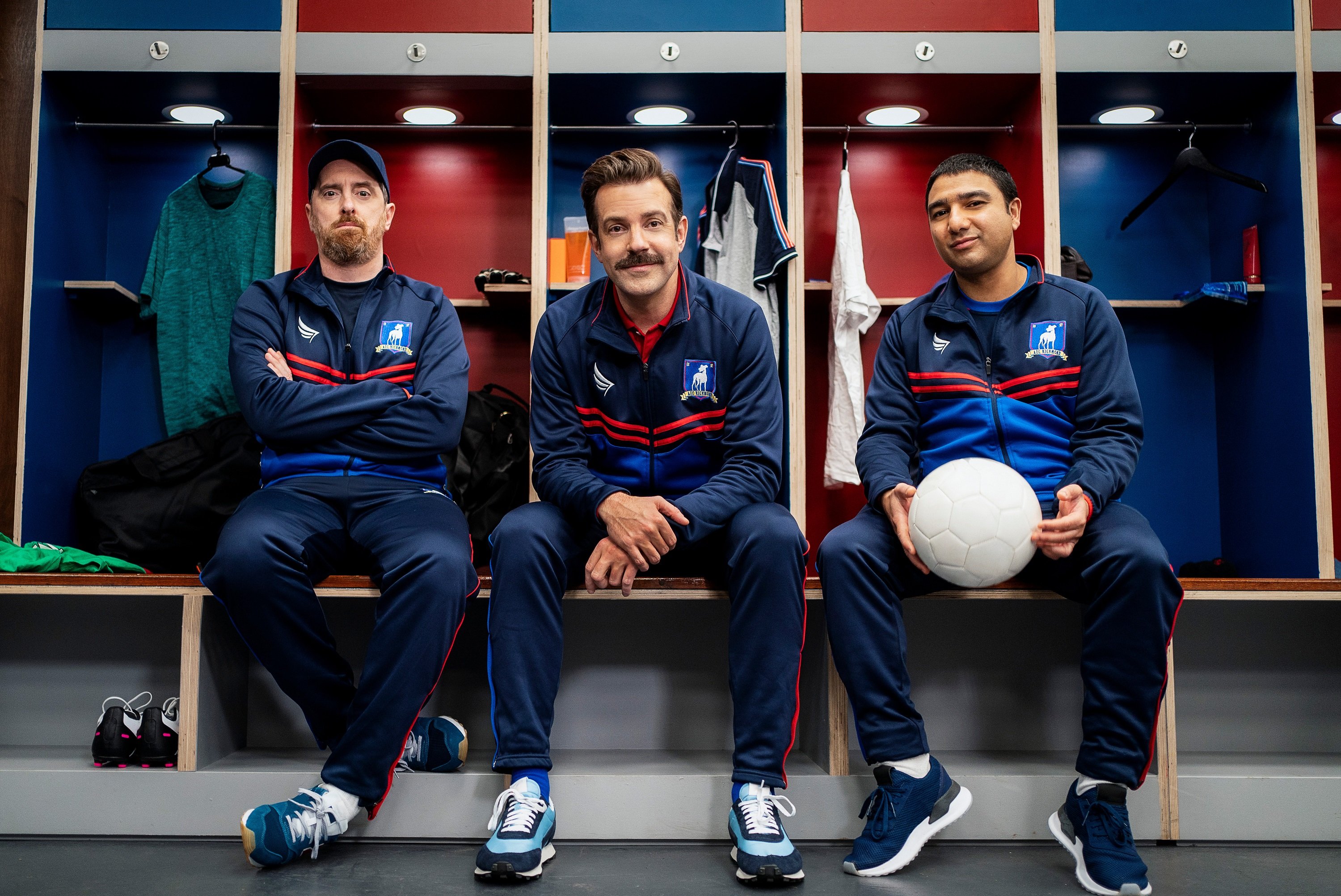 'Ted Lasso' Season 2 Episode 2: Jamie Tartt is back on the team
If you wonder whether you accidentally clicked the wrong show in your Apple TV+ app when Ted Lasso Season 2 Episode 2 opened, you are not alone. The British spin on The Bachelor returns with eliminations. In Lust Conquers All, Jamie Tartt was sent home, shocked and outraged. 
In the following clip, Jamie finds out that the director at Manchester City won't take him back. He missed the beginning of the season because he decided to participate in a reality TV show. Even his agent doesn't want Jamie anymore. First, he tries to go crawling back to Keely Jones (Juno Temple). Then he heads to see Ted and admits that he's very depressed. 
Mae (Annette Badland) chimes in on Ted and Jamie's conversation, adding that "Richmond needs you." However, Ted doesn't think it's "a good idea." But something Jamie said during that conversation stuck with him. When the team finds out that Ted had a conversation in the pub with Jamie, they mistakenly believe that the bully is back on the team.
Later in Ted Lasso Season 2 Episode 2, Sam Obisanya (Toheeb Jimoh) confronts Ted about the rumor. When Ted explains that he did not let Jamie join the team, Sam admits that his dad loves that Ted is his coach. Something clicks in Ted Lasso's head at that moment. Jamie's dad critique's his every move. Ted can't resist the opportunity to mentor someone who needs it. Sam has an inspirational supportive father, while Jamie doesn't. So, Ted shakes everything up by inviting Jamie back to AFC Richmond. Here's our significant conflict for the season.
Dr. Sharon Fieldstone isn't going anywhere
Ted is shocked yet optimistic that the director of football operations, Leslie Higgins, hired Sharon (Jeremy Swift) for the entire series. Although he's nervous around the sports psychologist, Ted tries the same method with the doctor that he attempted with Rebecca. However, she refuses the biscuits and informs Ted that she doesn't eat sugar.
"This is obviously your way of connecting with new people," Sharon calls out Ted on his tricks. 
Although Sharon didn't seem to like Ted at first, the "doc" warmed up to him by the end of Ted Lasso Season 2 Episode 2. After observing practice, she determined that there's a "wonderful atmosphere" on the team. However, she does point out that they have no wins yet.
'Ted Lasso' Season 2 Episode 2: Roy Kent found his place
Roy Kent (Brett Goldstein) coached the season's final game for his niece, Phoebe's (Elodie Blomfield) football team. However, Coach Kent's team lost the cup, and the girls got consolation prizes. He's saddened about the loss and the fact that the girls still get trophies for losing. When Roy walks into his house to tell Keely, he finds her upstairs pleasuring herself. It isn't mentioned why Keely wasn't at the game — it seems odd since it was the final game of the season.
Nonetheless, when Roy asks to see what she's watching, it's his retirement speech. She says it's the last time he was "passionate and vulnerable." Then she compares Roy to Jamie, but she adds that Jamie is at least trying to find himself. So, Roy finally agrees to attempt the pundit position. 
While on the sports talk show in Ted Lasso Season 2 Episode 2, Roy is quiet at first. However, when asked about his former team, he lets it all loose. Roy doesn't censor a thing. He cursed his way through the show, complaining about how Richmond sucked. Everyone loved him, and according to Keely, Twitter blew up. 
Ted Lasso Season 2 Episode 3 is available for streaming on Apple TV+ on Aug. 6, 2021, at 12 a.m. PT and 3 a.m. EST.