'Ted Lasso' Season 2 Episode 3: 'Do the Right-est Thing' — The Players Take a Knee
In 'Ted Lasso' Season 2 Episode 3, Jamie Tartt (Phil Dunster) tries to earn back his spot on the team and by the end the Richmond Football club shocks even Ted (Jason Sudeikis) with their activism.
In Apple TV+'s Ted Lasso Season 2, Episode 3, viewers get the loveable banter from Ted (Jason Sudeikis) combined with a healthy dose of activism. Plus, Rebecca (Hannah Waddingham) receives a visit from Flo "Sassy" Collins (Ellie Taylor) and her daughter, Nora. Of course, fans also see the repercussions of Jamie Tartt (Phil Dunster) returning to the team in this episode of Ted Lasso.
[Spoiler alert: This article contains spoilers from Ted Lasso Season 2 Episode 3, "Do the Right-est Thing."]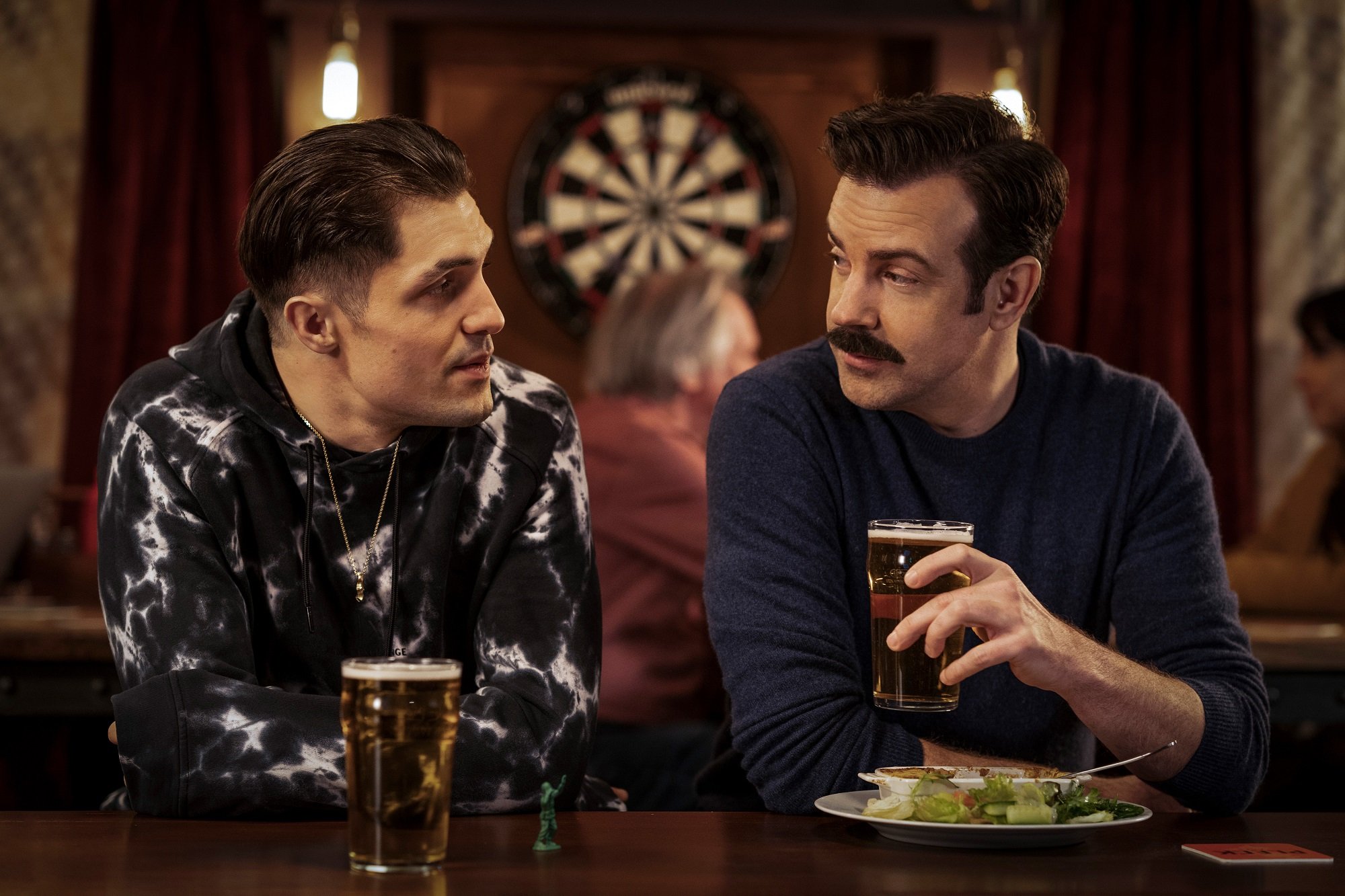 'Ted Lasso' Season 2 Episode 3: Who is Nora?
When Ted Lasso Season 2 Episode 3 opens, Ted greets a teenage girl, who he guesses is the new receptionist. It turns out that Sassy is back and brought her daughter, Nora, who is now 13. To this point, all viewers knew about Nora was that she was Rebecca's goddaughter, who liked Frozen. However, that was back when the little girl was six. Now, she's a teen, and she isn't into the same things at all. 
Viewers do not get much of Sassy in this episode, but they get a full dose of Nora. Rebecca tries to find fun activities for her goddaughter to do; however, she keeps forgetting she's 13, not six. At the first stop, they head to a place for young girls to have tea and macaroons. However, Rebecca looks around and realizes that all of the girls are years younger than Nora.
Next, they stop at the British version of our American Girl Store. However, Rebecca forgets that Nora probably wouldn't be caught dead there. Luckily, they run into Roy Kent, and he gives her some pointers. Mainly he tells her that children just want to be involved in their lives. Every day doesn't have to be a party. So, later Rebecca invites Nora to spend the day at work with her. Thankfully, Roy is brilliant as ever, and Nora loves the offer. Plus, she has some excellent advice for Rebecca throughout the debacle that is Dubai Air.
Jamie Tartt is a changed man (sort of)
A different Jamie Tartt shows up in Ted Lasso Season 2 Episode 3. However, he doesn't quite know how to come back from the jerk he was in season 1. 
At the press conference early in the episode, Ted compares himself to Mr. Miyagi. The Karate Kid reference is a cute one. Viewers get it — Ted is trying to teach Jamie how to be a better person and mentor him in football at the same time. However, Ted's follow-through is lacking. 
Jamie speaks to the guys in the locker room and apologizes for the crap he did. The reformed man says he wants to do whatever it takes to make it up to the team. The guys take turns reminding Jamie of all the terrible ways that he wronged them. Ted tells Jamie that he's going to have to earn his spot on the team back. He should start in the reserves. However, once on the field, Jamie tries to slip back into dominating. The rest of the group quickly puts Jamie in his place and clarifies that he will have to do more than a sad locker room apology to earn back their trust.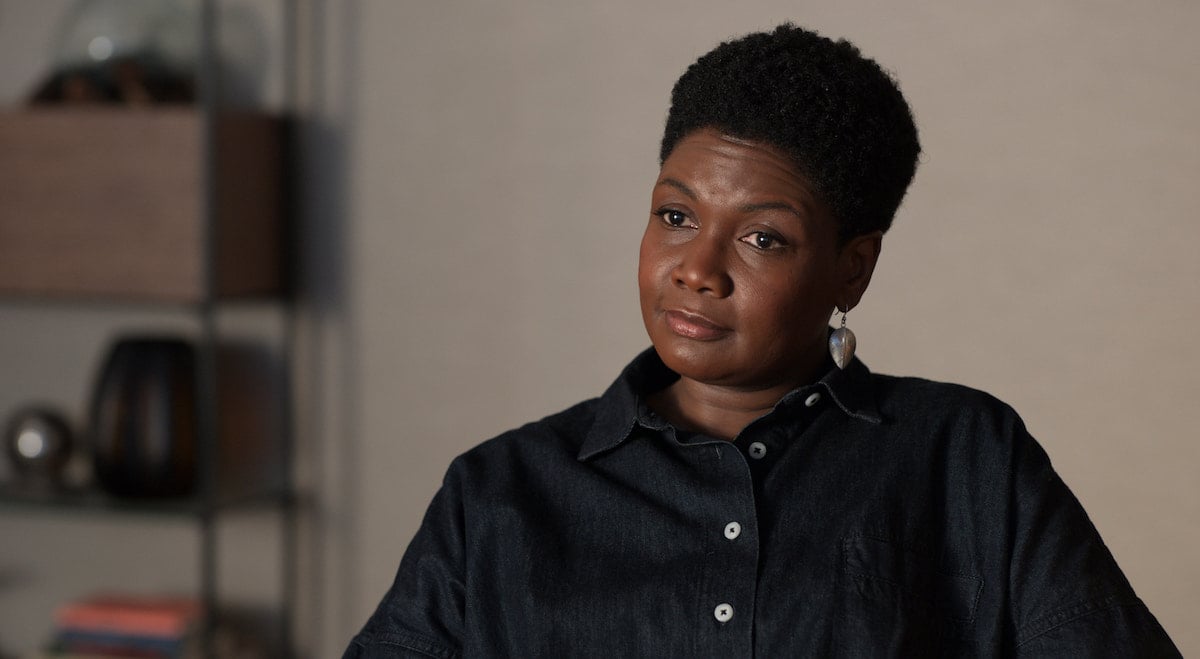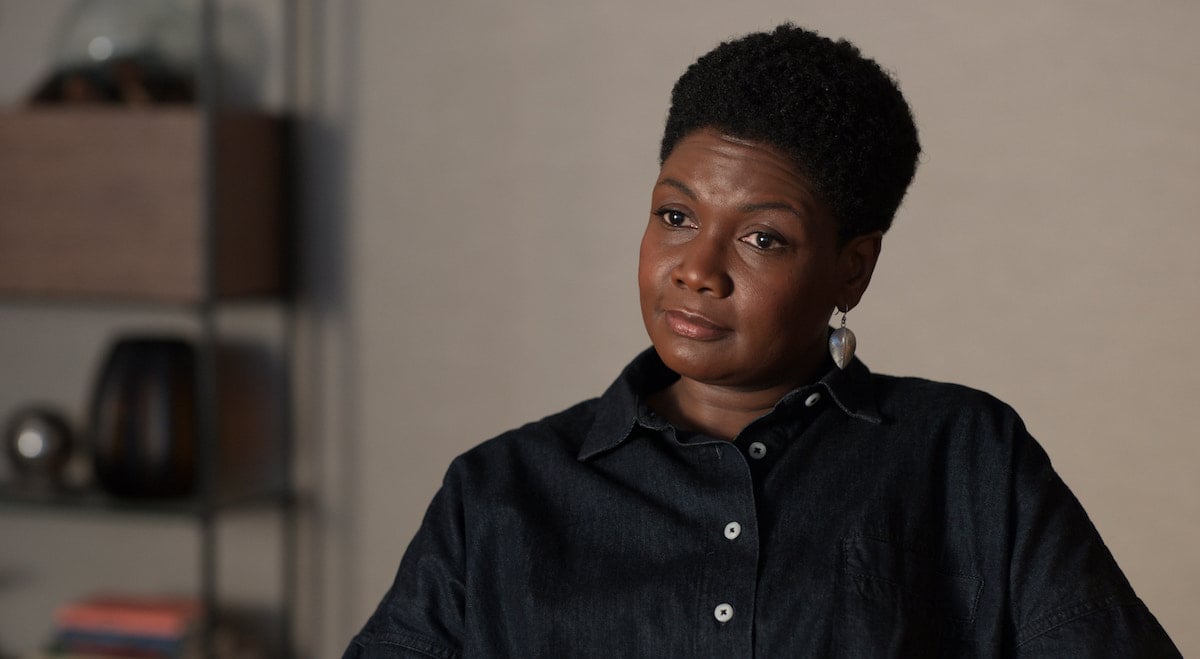 Later in the episode, Jamie tries to buy the team's affection with a new PS5 for everyone. Finally, Ted decides it's time for everyone to meet "that guy" — Led Tasso, a last resort. Alter ego Ted comes out and knocks the water table over. He stomps around with a sneer on his face and yells at the entire team. The idea is to get the team to find a common enemy in Ted rather than Jamie. However, it's not his best attempt. Instead, Keeley Jones (Juno Temple) walks Jamie to Dr. Fieldstone (Sarah Niles).
'Ted Lasso' Season 2 Episode 3 — the team finds a common enemy
Early in the episode, Sam Obisanya (Toheeb Jimoh) gets a heart-wrenching text from his dad. Sam disappointed his father with his photoshoot for Dubai Air. He informs his son that the parent company of Dubai Air is destroying Nigeria's environment and then paying off people to look the other way. 
Sam informs Keeley and Rebecca that he can no longer be a part of the campaign. So, Rebecca calls "an old friend," Richard, the CEO of Dubai Air (the team's biggest sponsor), to help. However, Richard tells Rebecca that if Sam wants off the campaign, she must let him go from the team. Nora helps Rebecca make the tough decision to do the right thing, even with massive consequences. They write an email to the CEO signed "Boss A– Bitch."
Later before the Richmond game, Sam covers up the Dubai Air name on his chest and tells his teammates what he's doing. His fellow Nigerian team members do the same, and then Jamie joins him. The entire team reveals their covered-up shirts on the field. Every single player participated in the activism.
Later at the press conference, Sam asks the Nigerian government to end the destruction of his home. He refuses to talk about football, even though they lost. The team celebrates even though they lost, and they raise a toast to Sam's bravery. Although Ted made a fool of himself trying to become a terrible coach, he did make an excellent point. If the team could find a common enemy, maybe they would ease up on Jamie. It seems to have worked. However, viewers worry about the consequences of the team's actions.
Ted Lasso Season 2 Episode 4 is available for streaming on Apple TV+ on Aug. 13, 2021, at 12 a.m. PT and 3 a.m. EST.