'Ted Lasso' Season 2 Episode 4: 3 Holiday Movie References in 'Carol of the Bells'
The latest episode of Ted Lasso Season 2 is here. It's Christmas and everyone at AFC Richmond is celebrating. Along the way, the characters in the Jason Sudeikis-led comedy make nods to several holiday movies.
[Spoiler alert: This article contains spoilers from Ted Lasso Season 2 Episode 4: "Carol of the Bells."]
1. Roy Kent recreates 2 'Love Actually' moments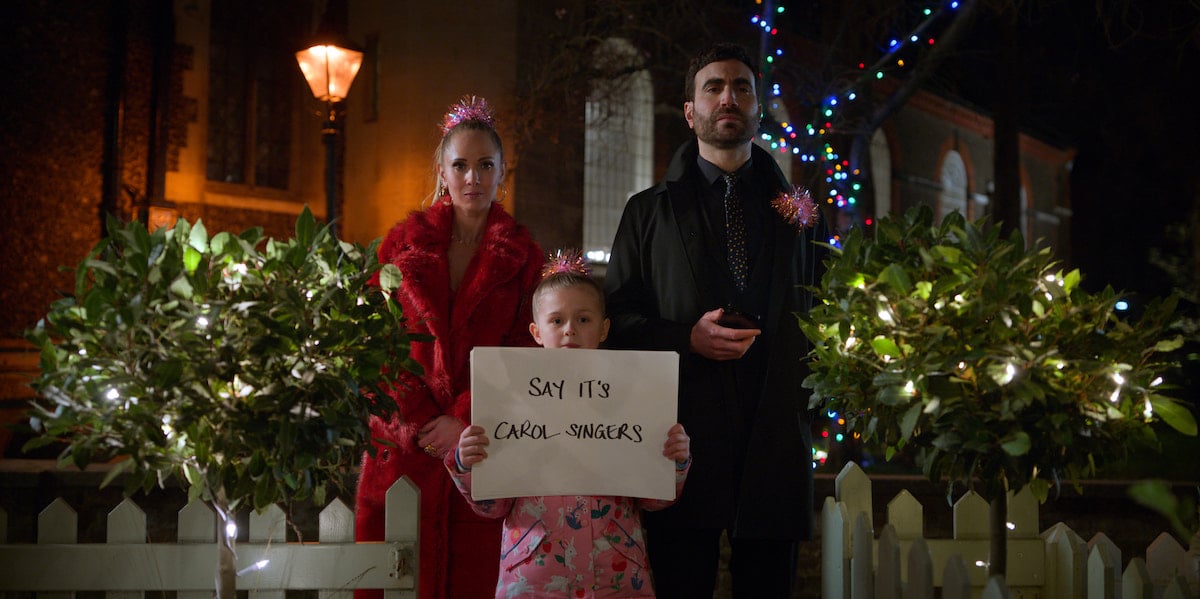 Leave it to Roy Kent (Brett Goldstein) to find himself recreating moments from the popular Christmas movie Love Actually. He'd make rom-communism loving Ted Lasso (Sudeikis) proud.
So when does Roy live out moments from Love Actually? It starts with his niece, Phoebe (Elodie Blomfield). She spends Christmas with Roy and his girlfriend Keeley Jones (Juno Temple) but she's not in a festive mood. Roy and Keeley discover a boy at school gave her mouth wash for Christmas because of her spectacularly bad breath.
Roy and Keeley realize just how bad Phoebe's breath is and Roy realizes he needs to find his niece a dentist. So the three of them set off for Roy's "posh" neighborhood to knock on every door until they meet a dentist who can help.
Sound familiar? Hugh Grant's Love Actually character memorably knocks on doors looking for his love interest Natalie (Martine McCutcheon). Just like Grant's prime minister character, Roy also gets recognized for his celebrity status. And just like in the movie Roy eventually finds who he's looking for. Not the woman he loves but a dentist who can help determine why Phoebe has such bad breath.
Another Love Actually element to the Phoebe-dentist storyline is when Roy finally locates a dentist, she's related to the recurring character who asks for an "ussie" instead of a selfie. Again, another callback to Love Actually where all of the characters are connected.
2. Rebecca Welton sings Christmas songs in the street like in 'Elf'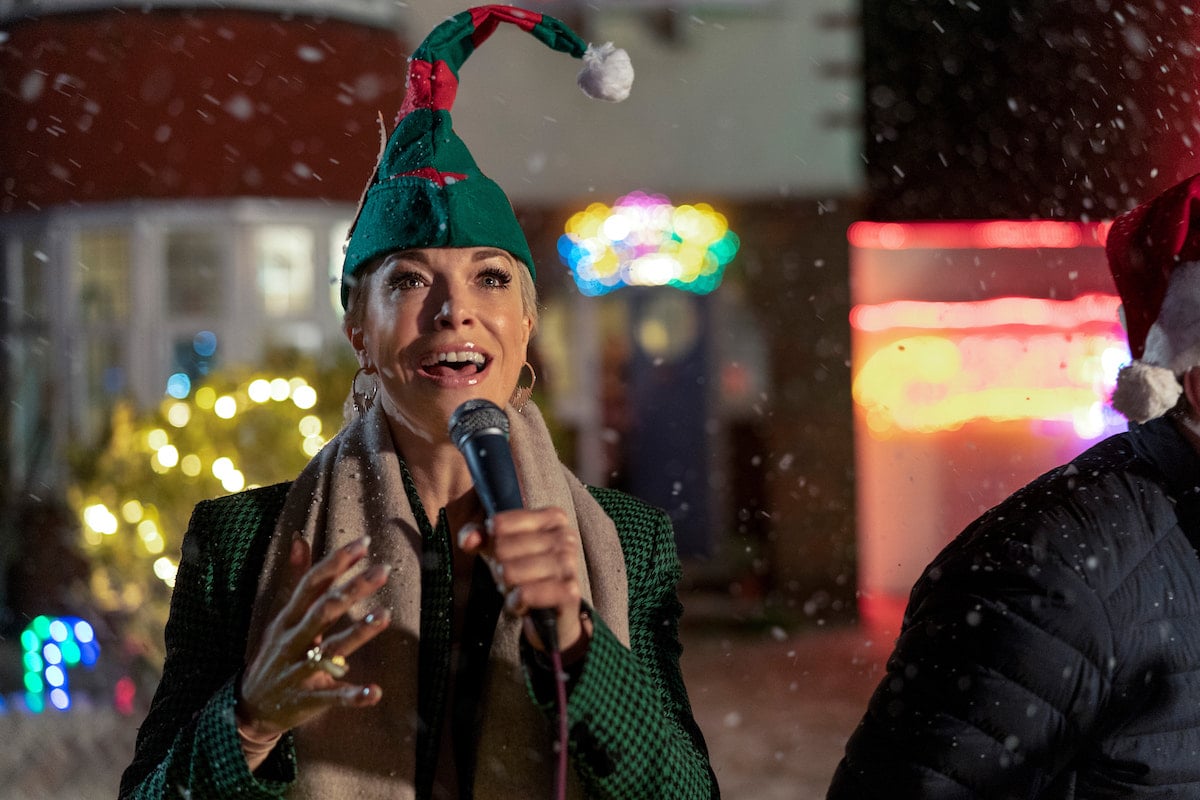 RELATED: 'Ted Lasso': Jamie Tartt's Phil Dunster Explains How Those Soccer Scenes Are Filmed — 'It Takes a Lot of Time and Good Editors'
A memorable moment in Elf is when Zooey Deschanel sings "Baby It's Cold Outside" to the crowd that's gathered outside of Central Park. Ted Lasso makes a subtle nod to this scene in "Carol of the Bells." 
AFC Richmond owner Rebecca Welton (Hannah Waddingham) shows up outside Higgins' house with Ted and some street performers. She belts out "Christmas (Baby Please Come Home)" while snow falls around her and a crowd forms. Not as obvious as Roy's Love Actually moments, this one definitely seems likes Ted Lasso writers might've looked to Elf for inspiration.
3. A child spots Santa's sleigh similar to 'National Lampoon's Christmas Vacation'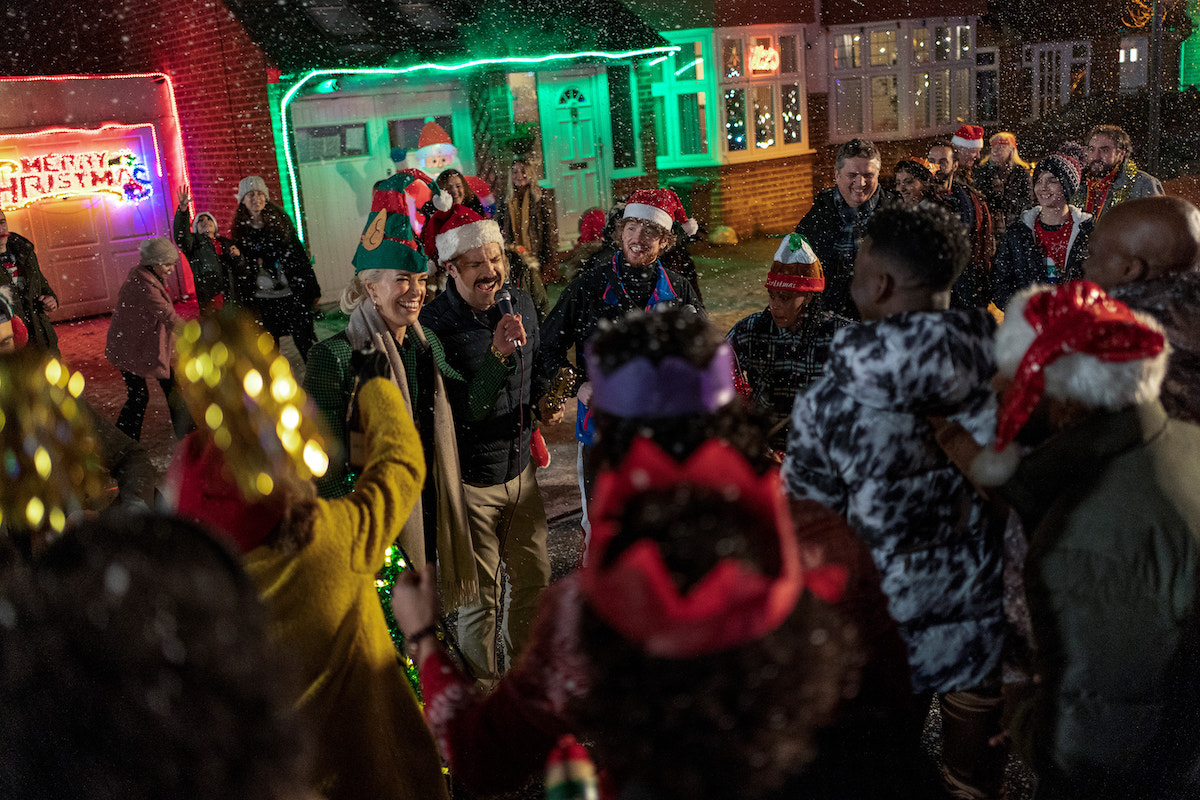 RELATED: 'Ted Lasso': How Jason Sudeikis 'Sold' Uber-Producer Bill Lawrence to Make His Character Into a TV Series
In the final moments of "Carol of the Bells" there is what looks to be a reference to National Lampoon's Christmas Vacation. While the crowd's enjoying the performance one of Higgins' sons looks up at the sky. He catches a glimpse of Santa's sleigh and stares in amazement.
Getting deja vu? That's because it's very similar to the closing scene in Christmas Vacation when a child sees Santa's sleigh, albeit a different version, in the sky.
Ted Lasso Season 2 airs on AppleTV+. A new episode drops every Friday at 12 a.m. PT or 3 a.m. EST.