'Ted Lasso' Season 2: The Scene Rebecca Welton's Hannah Waddingham 'Was Very Emotional Just Reading'
Even the cast of Ted Lasso isn't immune to the Apple original series' heartfelt moments. Hannah Waddingham, the actor who plays Rebecca Welton, recently admitted she got "very emotional just reading" a scene in the show's latest episode titled "Do the Right-est Thing" where the team took a stand with Sam Obisanya (Toheeb Jimoh).
[Spoiler alert: This article contains spoilers from Ted Lasso Season 2 Episode 3, "Do the Right-est Thing."]
Rebecca Welton helps Sam Obisanya get out of a Dubai Air promotional shoot in 'Ted Lasso' Season 2 Episode 3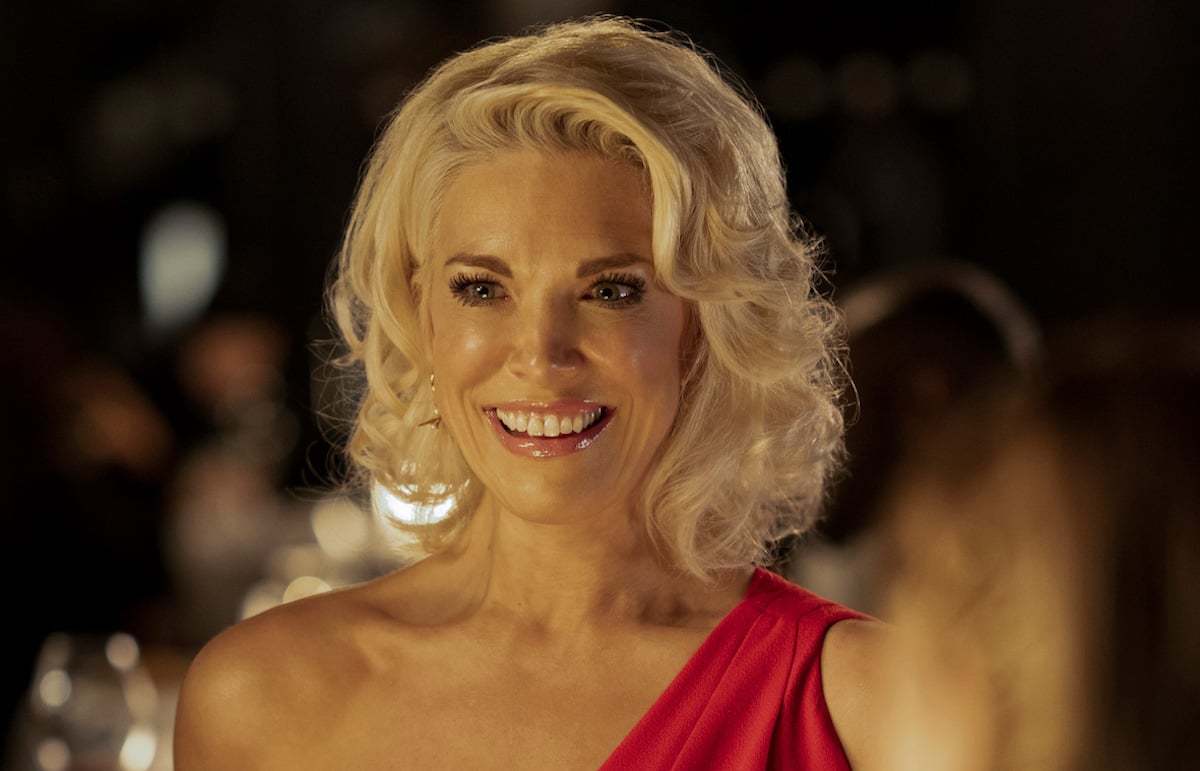 Sam participates in a photoshoot for Dubai Air with help from Keeley Jones (Juno Temple). He's excited about it until his father expresses his disappointment. Sam's father tells him the airline's parent company is destroying Nigeria's environment and paying off the government to let it continue.
Sam then goes to Rebecca, the owner of AFC Richmond, to say he doesn't want to be the face of Dubai Air. He explains why and Rebecca supports his decision. When Leslie Higgins (Jeremy Swift) says it could cause an issue because Dubai Air is a major sponsor, Rebecca shares that the owner is an "old friend" of her ex-husband's and that she should be able to get Sam out of it without much fuss.  
With some encouragement from her goddaughter Nora (Kiki May), Rebecca decides to go against the wishes of the company's owner who told her it'd be no problem as long as she kicked Sam off the team. She and Nora send an email to the owner and get a curt "fine" in response. They celebrate their victory from the stands until moments later they realize it's led to something much bigger.  
Reading the scene where the entire Richmond team covers up the Dubai Air logo left Hannah Waddingham 'very emotional'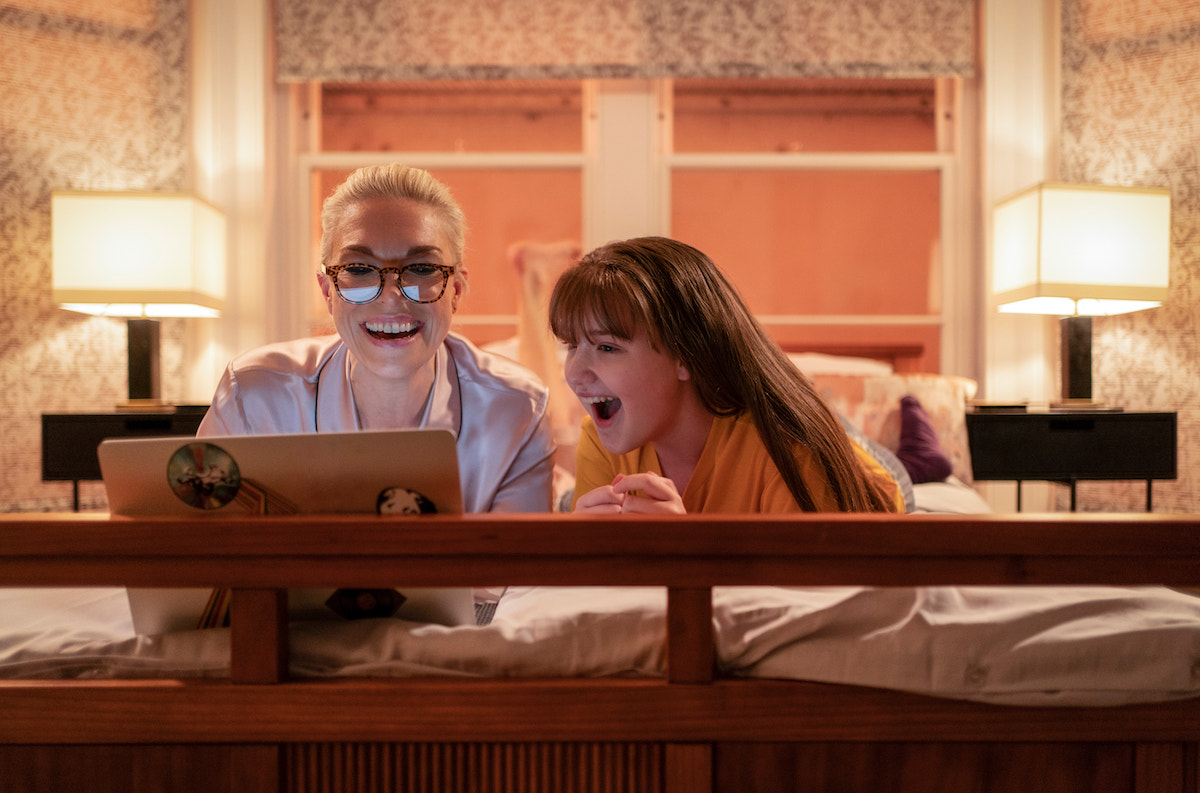 RELATED: 'Ted Lasso' Biscuits Don't Actually Taste Good, According to Hannah Waddingham: 'You Have No Idea How Bland They Are'
When Rebecca and Nora are in the stands they notice the entire Richmond team's covered up the Dubai Air logo on their jerseys. That's because of what Sam did in the locker room before the match. 
He covered up the logo on his own jersey before explaining to the rest of the team why he did it. His fellow Nigerian team members joined in and moments later so did Jamie Tartt (Phil Dunster), which led to everyone else doing the same.
As Waddingham told TV Insider in August 2021 it was a scene that left her "emotional." 
"I was very emotional just reading it," she said. "I just thought it was beautifully written that all these guys that tease and josh each other all the time were absolutely a united front about it."
The episode continues with even more heartwarming moments. Coach Lasso has Sam use the post-match press conference as a platform to talk about Dubai Air and the destruction in Nigeria. Then the team celebrates Sam's bravery in the locker room. 
The 'Ted Lasso' star says Rebecca Welton 'gives a s– about her players' and 'has no choice but to stand' with Sam Obisanya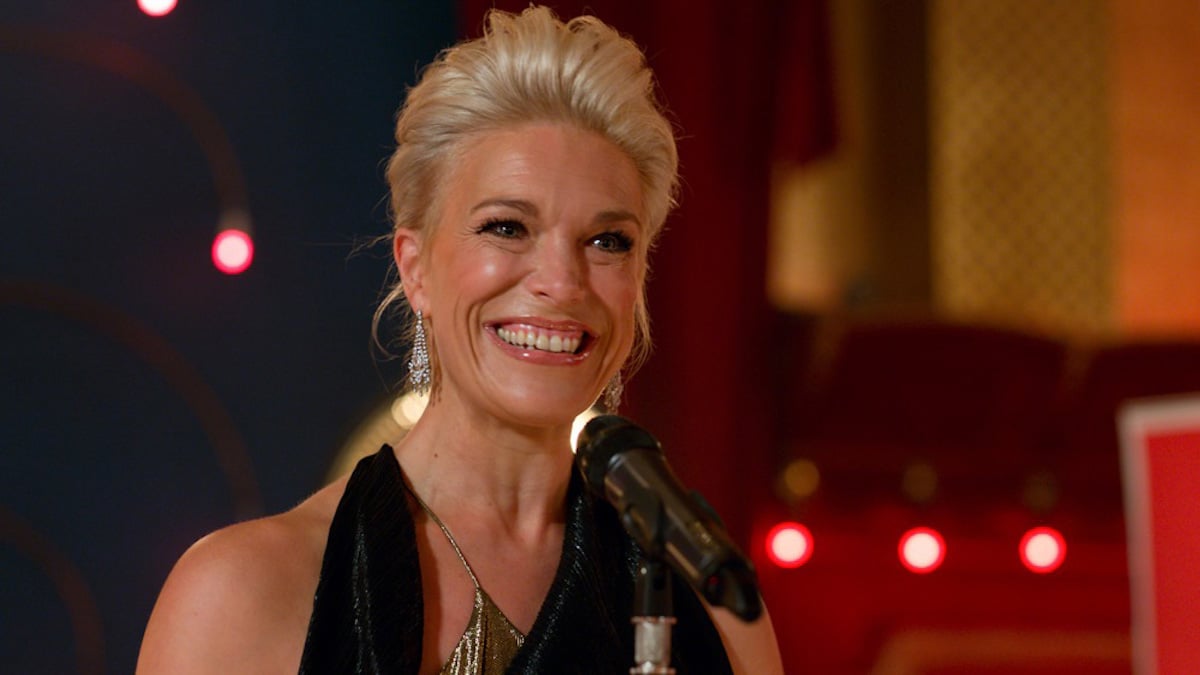 RELATED: 'Ted Lasso: Hannah Waddingham Wants Rebecca to Get 'More Colorful' and 'Reach Deeper Depths' in Seasons 2 and 3
Waddingham also explained her character's decision to support Sam when she could've easily reverted to the Rebecca Ted Lasso fans met in the pilot episode. The Game of Thrones alum said she genuinely cares about the team and the players so it was only natural she back Sam.
"She realizes that she does give a s– about this team, and more importantly, she really gives a s– about her players," Waddingham said of Rebecca. "I don't think she questions it when Sam expresses his concern."
"He is so eloquent in the way he holds himself in that moment that she couldn't be prouder of him," she added, saying Rebecca "has no choice but to stand with him."
Ted Lasso Season 2 is currently airing on AppleTV+. A new episode drops every Friday at 3 a.m. EST.