'Ted Lasso' Season 3: Brendan Hunt Reveals Richmond and Nate's West Ham Will Play Twice
'Ted Lasso' co-creator and star Brendan Hunt explained how season 3 could fit two matches between AFC Richmond and West Ham.
Ted Lasso Season 3 could be the conclusion of the series. Creators Bill Lawrence, Brendan Hunt, and Jason Sudeikis have long discussed a three season plan for the story. So fans are itching for details about how Ted Lasso could end. The creators are not giving too many spoilers, but Hunt had one about AFC Richmond's opponents, West Ham.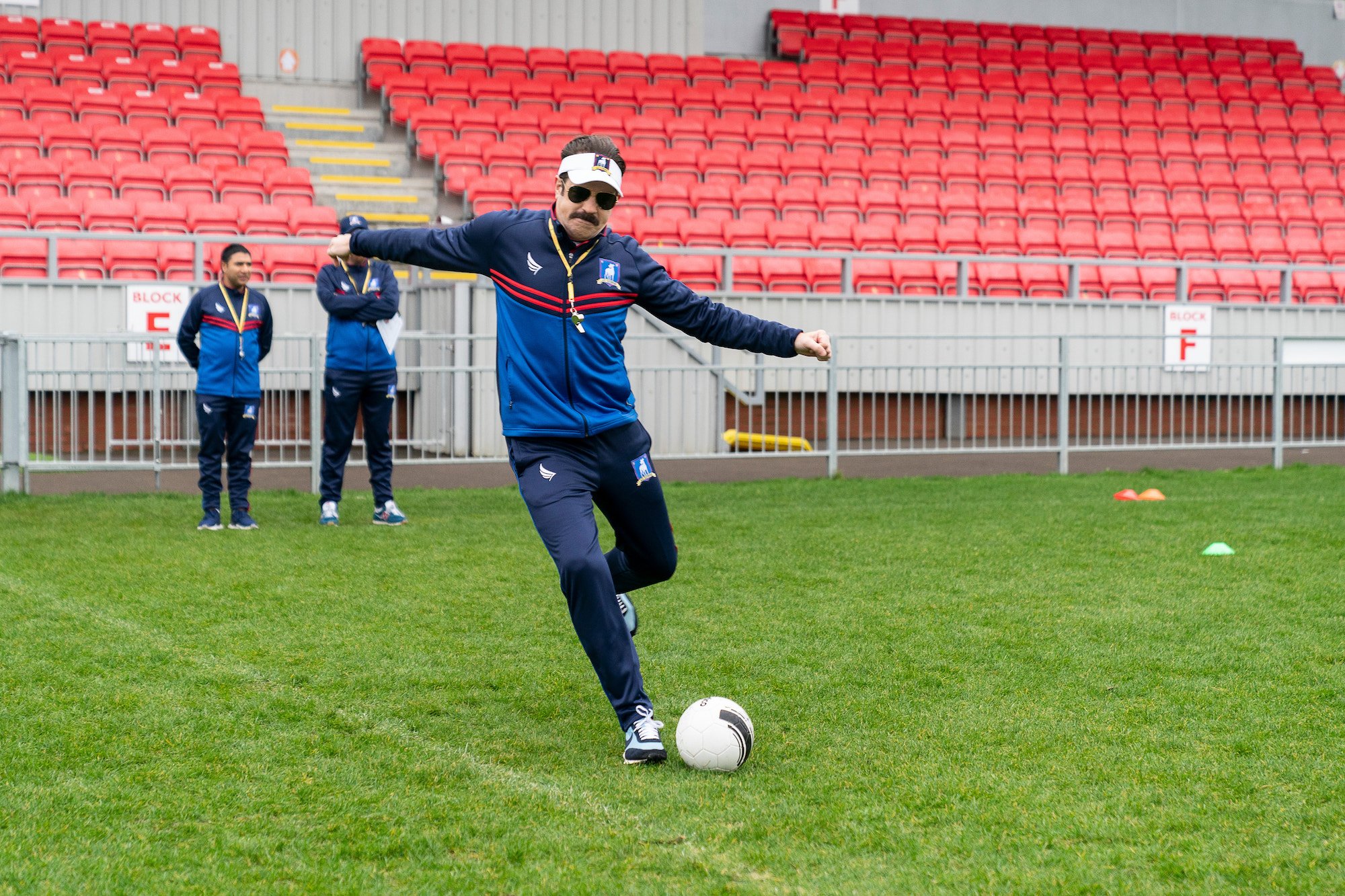 Hunt spoke with TVLine on Feb. 7. In a story about the potential for Ted Lasso Season 3, Hunt revealed that there could be two matches between AFC Richmond and West Ham. 
'Ted Lasso' Season 3 may show a complete soccer season 
Hunt points out that seasons 1 and 2 of Ted Lasso have only shown partial soccer seasons for AFC Richmond. The Emmy-winning season 1 focused on the adjustment of Ted Lasso (Sudeikis) in a new sport and new country. Season 2 picked up where season 1 left off. So Ted Lasso Season 3 could portray a soccer season from beginning to end.
"Well, we don't like to do the same thing twice," Hunt told TV Line. "In Season 1, we joined the [Premier League] season in January. In Season 2, we joined the season in late September. We've never gone from the start of a season, so perhaps that's something we want to get to."
AFC Richmond at West Ham: This time it's personal
West Ham is AFC Richmond's bitter rival. Rebecca (Hannah Waddingham)'s ex-husband Rupert Mannion (Anthony Head) owns West Ham. Now he's poached Nate Shelley (Nick Mohammed) from AFC Richmond. A full soccer season could include two matches between AFC Richmond and West Ham. If each team wins one, would Ted Lasso Season 3 have to go to a tie breaker?
"And just by dint of how the schedule works in the English Premier League, we will play West Ham twice — home and away, because that's how it goes," Hunt said.
Nate Shelley is waiting for AFC Richmond in 'Ted Lasso' Season 3
In previous interviews, Lawrence said Nate's heel turn was part of the long term plan for Ted Lasso. It surprised some fans, but Lawrence told The Hollywood Reporter's TV's Top Five podcast after the season finale that there'd been hints all season.
"I think if you had watched it completely as one package, you might have noticed more little things from Nate," Lawrence told TV's Top Five. "That started with his treatment of the clubhouse man right from day one, that he was headed down a bad path."
Lawrence also said that he's seen Nate's story happen in Hollywood. When writers' assistants get abused by their bosses, they may take their turn abusing others when they gain some power. 
"Those people bum me out but it's not, to me, an out of left field story," Lawrence said. "It was weird. I thought we set it up but Nick's such a good actor, I think people are really hurt by it in a way that I like."