'Ted Lasso' Season 3: Brett Goldstein Says They're Writing Like It's the End
Ted Lasso Season 3 may or may not be the very end of the series. Fans eagerly await the Apple TV+ hit's return, but also worry the creators will end the show. Creators Jason Sudeikis, Brendan Hunt, Joe Kelly and Bill Lawrence envisioned a three season show, but now that they're filming, some of them have called season 4 a possibility. Not writer/star Brett Goldstein though.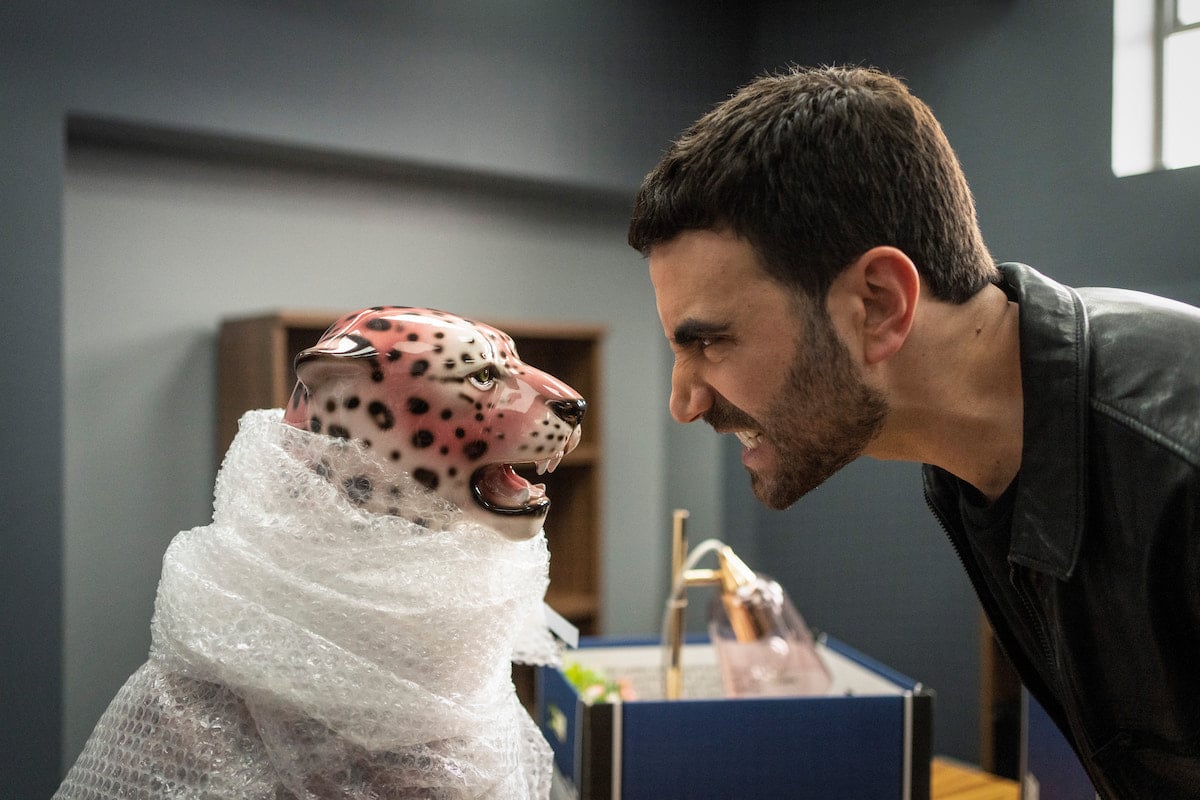 Goldstein spoke with The Sunday Times in an interview published June 4. He described writing Ted Lasso Season 3 and the positive point of view of the entire series.
The writers still conceive 'Ted Lasso' Season 3 as the ending
Hunt most recently said he couldn't say whether or not Ted Lasso Season 3 would be the end. He acknowledged it was the conclusion of the three season story they'd envisioned, but left open the possibility for continuing it. Goldstein, on the other hand, confirmed he and the writers approached the season as the end. 
"We are writing it like that," Goldstein told The Sunday Times. "It was planned as three."
'Ted Lasso' Season 3 will continue to inspire the world
Ted Lasso Season 3 will find the characters at crossroads. Roy Kent (Goldstein) and Keeley (Juno Temple) will have to survive a long distance relationship and her new career. Ted (Sudeikis) will face former assistant coach Nate (Nick Mohammed). Goldstein said the positive attitude of Ted and the show will hopefully affect the real world. 
RELATED: 'Ted Lasso': Jason Sudeikis Used Real UCLA Coach John Wooden for Ideas
"The nice part of the show is about people trying to be better," Goldstein said. "And that's unusual. Our public discourse [on social media] is terrible. It is now normal for people to be horrible to each other. Our show shouldn't be as refreshing as it is — that says more about the world it was brought into. I've got far more stories about people being lovely than about people being a nightmare."
Goldstein admitted a lot of media embraces negative and dystopian views. Ted Lasso was a show he needed to see, too. 
"I do think there is so much stuff put out into the world on the internet and in art that tells you the world is bad," Goldstein said. "And the world might be bad — but the majority of people are not. Also, the older I get, the less horrible sh*t I want to see. I hate seeing people get hurt."
The writers and stars have become better people, too
Goldstein said Ted Lasso isn't only about inspiring the viewers. He said the cast and crew take the lessons of the show to heart.
"I can speak about how it has shaped us," Goldstein said. "Ted is our best selves — he tries to bring out our best selves. Because it stops you being a dick. You can't be a d*ck when making Ted Lasso."
RELATED: 'Ted Lasso' Season 3: Brendan Hunt Reveals Richmond and Nate's West Ham Will Play Twice