'Ted Lasso' star Hannah Waddingham Has Been in Some Roles Only Hardcore Fans May Know
Ted Lasso premiered on Apple TV+ in 2020 and immediately became an unexpected hit for the streamer. The show stars Jason Sudeikis, who plays the wildly optimistic Ted Lasso alongside Hannah Welton, the mischievous AFC Richmond owner played by Hannah Waddingham. Although Waddingham's role on Ted Lasso seems to be one of her most significant, the star has appeared in several other TV shows and movies that only hardcore fans are aware of.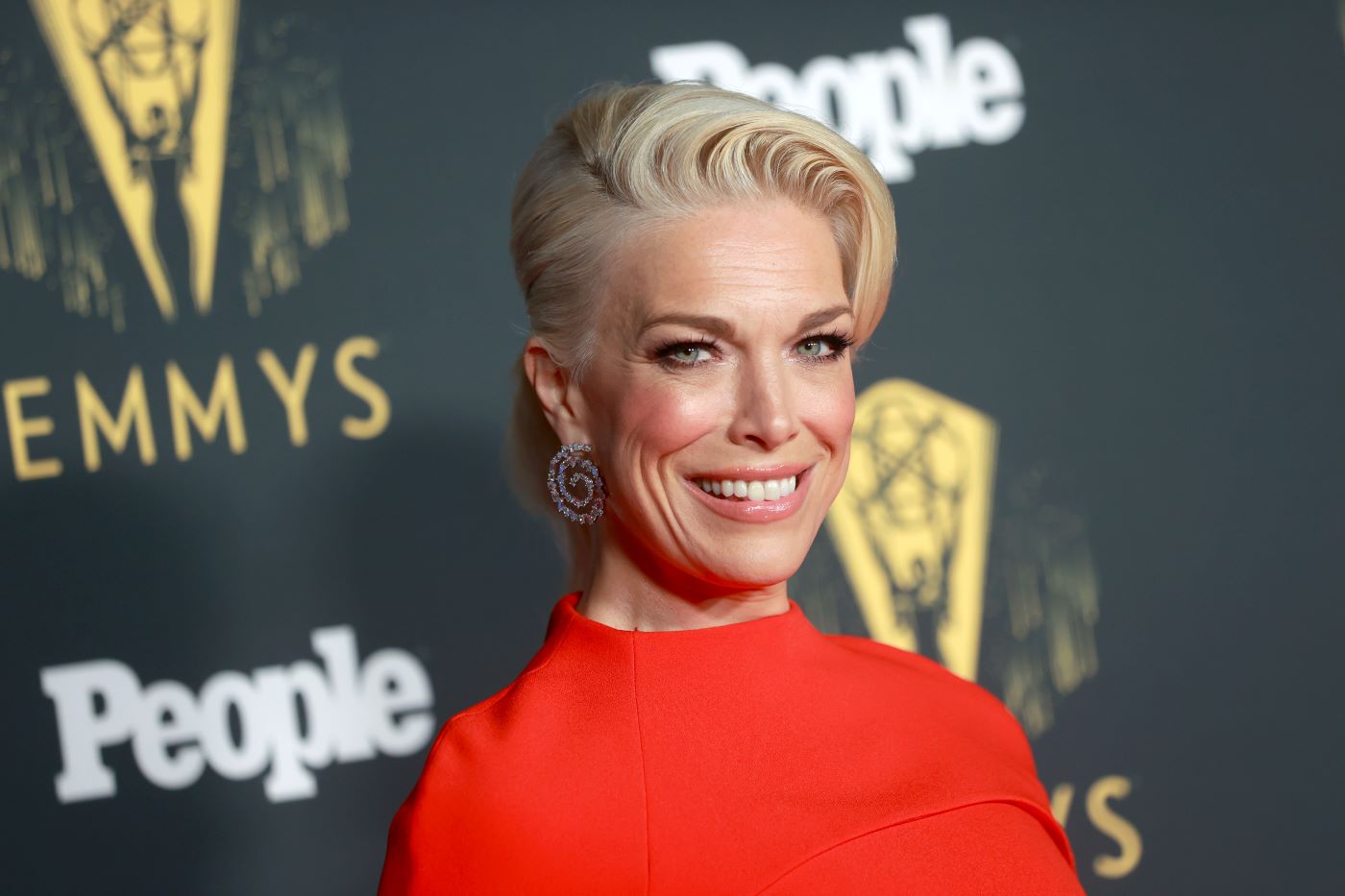 Her role on 'Ted Lasso' was a godsend
As previously mentioned, Waddingham plays Ted's boss, who is out to destroy the AFC Richmond club. The motivation behind her plan is that she wants to get rid of the only thing her ex-husband cared about, the club. Rebecca got ownership of the club after divorcing her cheating husband as she believes he never cared about her at all.
She then hires a new coach from the U.S who has zero knowledge about soccer. Rebecca gives Ted a tour of the grounds and shoves him to a media press unprepared, hoping he'll fluster and say the wrong things on his first day. Ted, however, proves that he is quick on his feet, and when that doesn't work, Rebecca leaks some photos of Ted and Keeley, hoping it ruins his reputation.
Along the way, Rebecca grows close to Keeley, and they hang out occasionally and talk about life. She confides in Ted when she holds a fundraiser and her ex-husband shows up to throw her off her game. Rebecca tells Ted that she is the only person who knows her ex-husband more than anyone and knows of his other side that he hides from the world.
Waddingham recently revealed to Entertainment Weekly that she manifested her role in the hit Apple TV+ show. When she read for the role, she half-heartedly thought that her part would be disregarded as she didn't see how the show could be filmed in the U.K.
Therefore, it was a surprise when Waddingham learned that Ted Lasso would be filmed 20 minutes away from her home in London. Before landing her iconic role, the star said that she had had a tough few months, and she stood out on her lawn and asked the universe to bring her a unique role.
Soon after, she landed the part, but Waddingham still felt viewers wouldn't take to her character as much, given the plotline. However, as the show approaches the end of its second season, Waddingham's character has resonated well with audiences who love her.
Waddingham has been in some roles only true fans know
Although Waddingham seems like a new actor, she has been in the acting business since 2008, with her first acting credit being in How To Lose Friends & Alienate People playing Elizabeth Maddox. Since then, she appeared in Into The Woods, Les Miserables, and Winter Ridge. She partnered with actor Anne Hathaway again in 2019 in The Hustle.
In 2015 the Ted Lasso star joined the Game of Thrones cast in its fifth season playing the cruel 'Shame nun' Septa Unella. Waddingham was the nun who paraded a naked Cersei around town yelling shame and whom the latter wine-boarded for those who can't remember.
Hannah Waddingham has high hopes for Rebecca in upcoming Ted Lasso seasons
Rebecca began the series hellbent on destroying the premier league club. However, by the time the first season was wrapping up, her priorities changed to her wanting to bag the championship. Although Waddingham's character has been portrayed as a no-nonsense boss, the actor hopes that the writers will give Rebecca a more colorful approach in the future.
The star also said that she hopes Rebecca finds calm and inner peace so that she can "thrive and be happy in all elements of life."
RELATED: Hannah Waddingham Sought Mental Health Treatment After Her 'Game of Thrones' Torture Scene: 'Other Than Childbirth, It Was the Worst Day of My Life'