'Ted Lasso' Star Jason Sudeikis Credits a Video Game as Research for His Role
Former 'Saturday Night Live' all-star Jason Sudeikis stopped by 'GMA' to share a few details about how he prepped for his gig on 'Ted Lasso.'
Former Saturday Night Live all-star Jason Sudeikis is making the rounds to promote his latest project, Ted Lasso. He popped by Good Morning America to share a few details about the gig.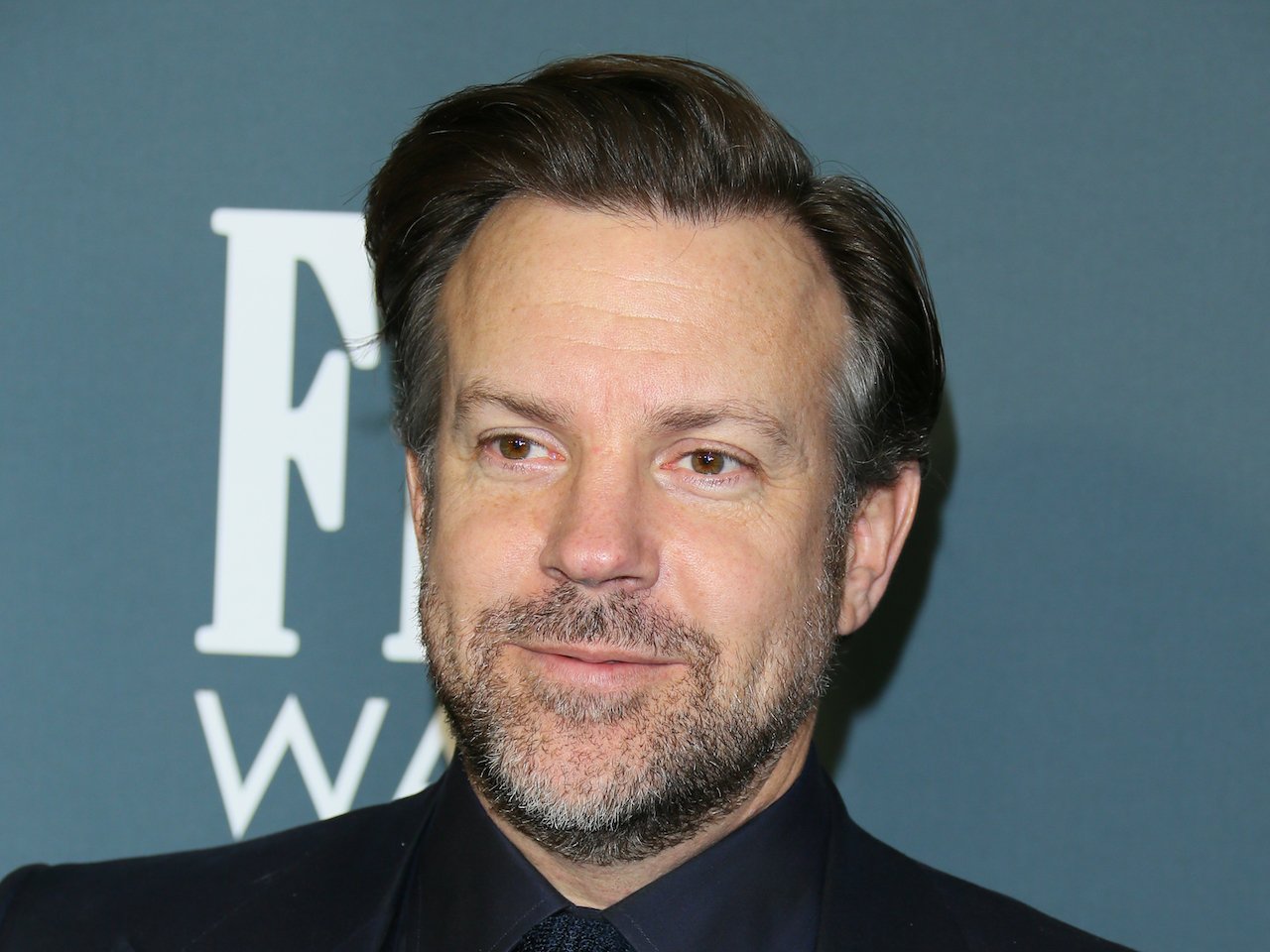 'Ted Lasso' is a fish-out-of-water story
Billed as a sports comedy-drama, Ted Lasso revolves around a US American football coach who moves to London to manage an underperforming soccer team. Sudeikis shows off a very authentic Southern American accent as the title character.
The promotional trailer teases a few fish-out-of-water bits, including Lasso adjusting to left lane driving. The character also expresses confusion over the Wales and England dynamics. He ponders to his UK cohorts, "How many countries are in this country?" They dryly reply, "Four."
The series delivers genuine comedy, but at its core, it is an underdog story with lots of heart. In the show, people from different backgrounds come together to accomplish a goal.
"I think that's what it's all about, embracing change, being brave," Sudeikis says in character as Lasso. He continues, "For me, success is not about the wins and losses. It's about helping these young fellas be the best versions of themselves on and off the field."
Jason Sudeikis relied on unconventional research for the role
During his interview with Good Morning America, Sudeikis admitted that he is no expert when it comes to soccer even though he portrays a soccer coach in Ted Lasso. When asked about his familiarity with the sport, he replied, "Very shallow. Very shallow knowledge, but a deep, deep appreciation for it."
Sudeikis went on to explain that his understanding of the sport comes from unconventional sources rather than formal training. "Everything that I've learned about soccer has been by virtue of having friends that know a lot more and them being kind enough to share with me. And then playing FIFA, you know, online with and against friends."
The FIFA branded video game features soccer teams from the International Federation of Association Football. Gamers like Sudeikis learn the ins and outs of soccer – better known as football around the world — while facing off in matches on game systems like Xbox and PlayStation. And in this case, it seems that the simulated gameplay proved extremely useful for the actor's research purposes.
Sudeikis revealed that his kids also pick up information from unlikely sources
While speaking with Good Morning America, Sudeikis noted that his two children, who he shares with A-lister Olivia Wilde, have also learned useful tidbits from unexpected sources. The actor shared that his son Otis and daughter Daisy Josephine have been watching Hamilton. Sudeikis quipped that Lin-Manuel Miranda, the creator of the musical, delivered a "modern-day version of School House Rock."
Sudeikis concluded, "My kids are learning about history from, you know, Broadway musicals and I'm learning about soccer strategy from video games. We're doing great over here." Fans can catch Ted Lasso streaming now on Apple TV Plus.
Follow Erika Delgado on Twitter.