'Ted Lasso' Star Jason Sudeikis Spotted Doing the Most Ordinary Thing Hours Before His Big Emmy Win
Jason Sudeikis is the winner of the Outstanding Lead Actor in a Comedy Series at the 2021 Emmy Awards. Ironically, the Ted Lasso star was doing a totally normal activity just hours before his Emmy win.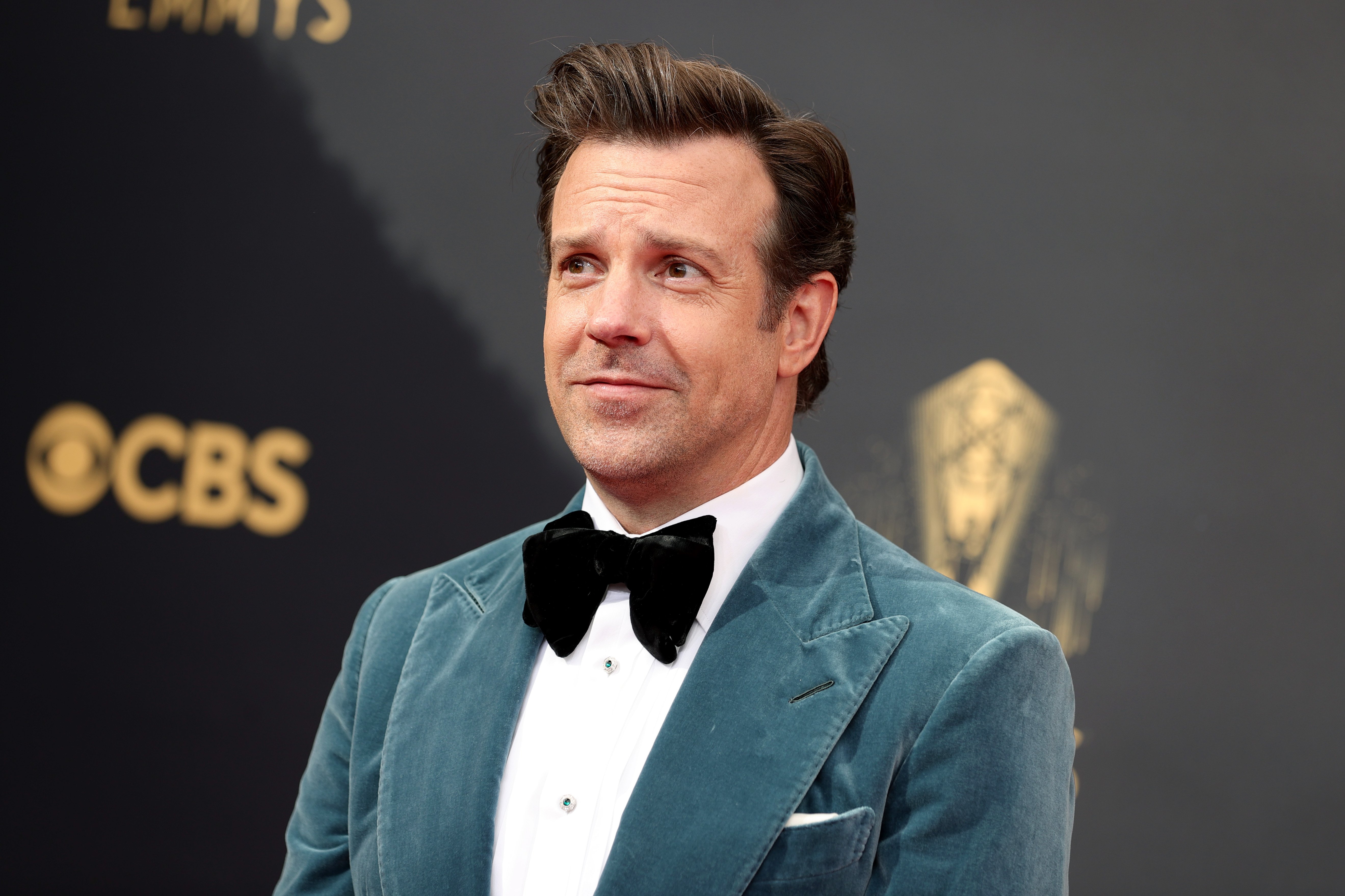 Jason Sudeikis wins the Emmy for Outstanding Lead Actor in a Comedy Series at the 2021 Emmys 
Sudeikis took the Emmy win for Outstanding Lead Actor in a Comedy during the 73rd Primetime Awards. He beat William H. Macy (Shameless), Michael Douglas (The Kominsky Method), Kenan Thompson (Kenan), and Anthony Anderson (Black-ish). 
"This show is about family, mentors, teachers, and teammates," Sudeikis says in his acceptance speech. "I wouldn't be here without those people in my life."
Sudeikis thanked his parents, his siblings, and his children. He also thanked mentors like those people at Second City and Lorne Michaels of Saturday Night Live for their inspiration in his life, too. Of course, the cast and crew of Ted Lasso were mentioned in his speech as well.
Sudeikis was also nominated for for Outstanding Writing for a Comedy Series. Ted Lasso lost to Hacks, but Sudeikis also has nominations for Outstanding Comedy Series. 
Jason Sudeikis washed his car hours before the 2021 Emmy Awards
On Sunday morning, the Ted Lasso star was washing his car in Los Angeles ahead of the 73rd Primetime Emmy Awards. According to Just Jared, the 46-year-old actor hand-washed his Tesla before heading to the Sunset Towers Hotel to get ready.
It's a pretty humble pre-show routine for the actor, especially considering the Ted Lasso cast's huge pay raise ahead of season 3. 
Jason Sudeikis and the rest of the 'Ted Lasso' cast get a massive pay raise ahead of season 3
With 20 Emmy nominations this year, the cast of Ted Lasso had a substantial leg to stand on when negotiating their contracts with Apple TV+ for another season of the show. According to The Hollywood Reporter, Sudeikis closed a deal for season 3 that will pay him upwards of $1 million an episode. 
Sudeikis' pay raise also includes creator fees, compensation for playing Ted Lasso, and payment for his role as the show's producer and head writer. His deal is up from the $250,000 to $300,000 per episode amount Sudeikis earned for seasons 1 and 2. 
RELATED: Emmys 2021: 5 Major Questions That Need Answers for This Year's Show
Other central cast members, including Emmy winners Hannah Waddingham (Rebecca) and Brett Goldstein, as well as nominees Juno Temple (Keeley) and Brendan Hunt (Coach Beard), also scored raises for season 3. Now, they'll be earning $125,000 to $150,000 per episode instead of $50,000 to $75,000.
'Ted Lasso' will return with season 3 in 2022
Ted Lasso co-creator Bill Lawrence and co-creator, actor, producer, and writer Hunt shared details on the making of season 3 with Deadline in July 2021. Writing for season 3 was slated to start four weeks from the interview. Lawrence and Hunt said the goal was to begin shooting season 3 in January 2022.
"Once the show was clearly a hit, Apple — to their credit — was like, 'Hey, let's get you guys doing all this now!' So, we're a bit like Lucy with the assembly line of chocolates," Hunt said at the time. "It's only just starting to get going, and we've got to hang on tight."
Ted Lasso fans are delighted with Sudeikis' win and can't wait for more from the Emmy winner. Stream Seasons 1 and 2 of Ted Lasso on AppleTV+.